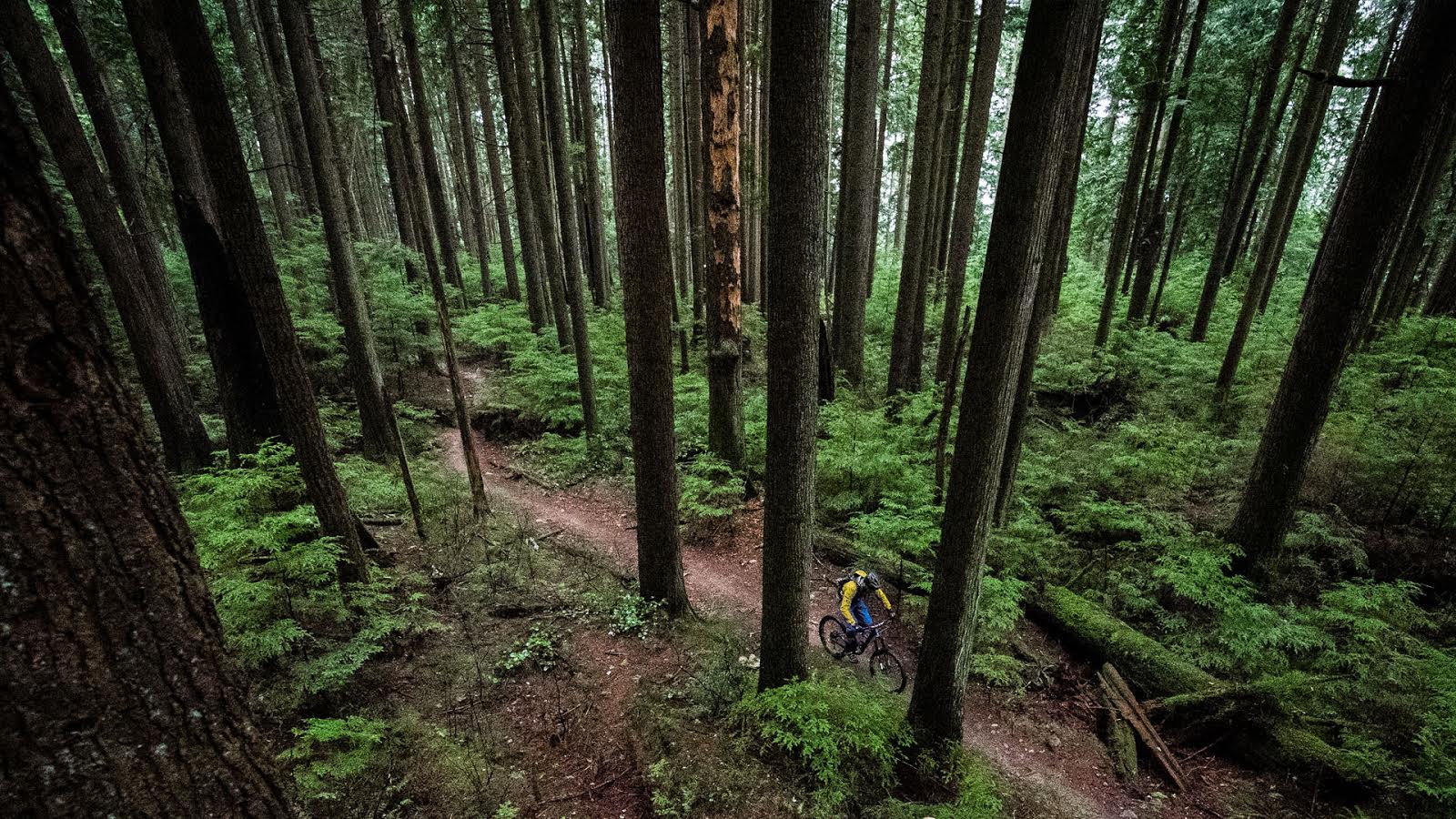 Tight-Lipped and Stoked
OK, so the Brown Pow video was a joke but it did contain a lot of truth. When we visited the Coastal Crew back in March we wanted to get the low down on the new sponsor arrangement but  we were told to bite our tongues until the boys were ready to announce it officially. The Brown Pow video came about in part because we wanted to interview them about the new arrangement and get the story out without blowing their cover just yet. Anyone shrewd enough could see through the murky brown pow references and see that the video contains the boys' genuine reaction to questions of the Specialized deal:

  April Fools!
"It means a lot. Having the best product in the industry is a big thing… we are so pumped to announce that this year we are working with such an important company to us." – Dylan Dunkerton
"The new sponsor for the year is awesome. It's a huge opportunity for us and one we have looked forward to for a long time. Now that it's a reality we couldn't be more stoked." – Kyle Norbraten
"I don't know if it's totally sunk in yet, to be honest, but it's a dream come true." – Curtis Robinson

  On the way home the editing starts immediately.

  In with the new, out with the old.
But now the cat is out of the bag with the absolutely banging welcome-to-the-team video that features a finely sculpted backyard, nasty whips and a remix of Radiohead's 'Everything in its right place'.
I'm of the opinion that the The Coastal Crew are like a goose that lays solid gold eggs all day long. The value and exposure they bring to their sponsors is remarkable and seeing them get signed by a company like Specialized who have the support, infrastructure, and also common sense to let them carry on doing what they have been doing can only mean that you and I, the lucky viewers, will be provided with more top notch video goodness for a long time to come.

  The house that Dylan's dad built.

  "I don't know if it's totally sunk in yet, to be honest, but it's a dream come true." – Curtis Robinson
The Coastal Crew does great things and Specialized is clever enough to want to be a part of it. More so, it does not seem that being under the wing of the Big Red S corporate banner will hamper them at all and it looks like the creativity that the Coastal Crew are known for will not be corralled by the meddlesome marketing gurus.
"Not a whole lot will change, we still get to keep doing everything we enjoy most, only it will be focused on projects that we want to do. We are going to keep up our web presence this year and do more traveling. Once we get into production of our next film we will be full tilt just like we were last year", says Kyle Norbraten.

  Tools of the trade.

  The shed has everything. Including pallets of Brown Pow. Kyle imbibes with Brown Pow.

Everything is stickered.

  Trucks loaded, rain holding, rally on.
Plans are already afoot for the follow up to The Inside Out, and which will be released this time next year all things going to plan. Filming has not begun, but the trail building has. On top of holding down the new video project, they have vowed to have regular content on the internet. One of these projects will be having cameos in a brand new YouTube series produced by Freeride Ent. based around Brandon Semenuk, called 'Life Behind Bars'. The series is about Brandon and his riding buddies. It's a look into his riding, his everyday life, his friends and the antics that go on in between everything.

  Big Red S support the Coastal Crew.

  Kyle is all smiles now.

Curtis lights up.
The Coastal Crew have worked hard and truly deserve the support and opportunities they get. They aren't going to let this chance of a lifetime slip as Kyle explains:
"There will be more to come with our next film project. We are just looking forward to getting out and riding more, and teaming up with more film crews so we can have opportunities to focus on more riding rather than wondering if the batteries are charged in our own cameras. Not meaning we are stopping our own productions, but you know what I mean. We have assembled all the right sponsors to be behind us so we are fully confident in any goals or projects we take on."

  Cool, calm and not one bit frazzled. Perfection is the weight Matt Dennison has to bear.

  Dylan guzzles the Pow.
---
Staying tight-lipped about this announcement was tough, but at least we had some fun with it in the meantime. We're super stoked for the boys and can't wait to see what they'll come up with this year.