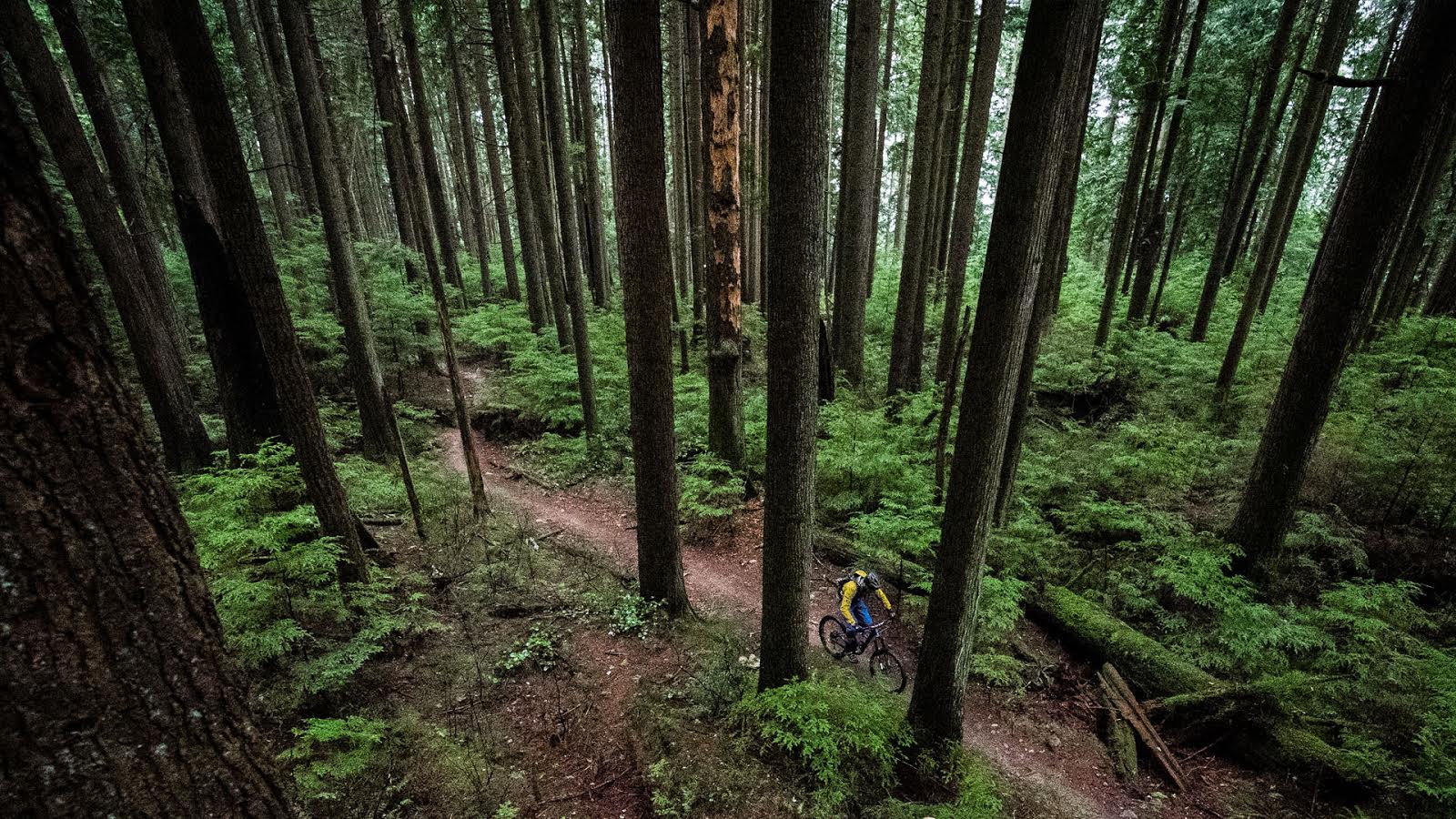 Pumptrack D'Afrique
I've been in Uganda since late January, ostensibly working on a development project for Bikes Not Bombs (see my previous article introducing the project HERE). However, owing to circumstances beyond our control, we have yet to train any mechanics or put a single bike on the ground: the container holding all of our bikes, parts and tools has been delayed by over 2 months, languishing at sea and in congested ports in the Persian Gulf.

  An example of the local full suspension bike in Amuru, Uganda. Dual coils, no damper.
The delay has allowed us to hammer out details and create a solid foundation here in Amuru, but I won't lie: it's sometimes tricky finding productive ways to fill the time. The recent arrival of a skilled volunteer, Miguel Gothers-Reyes from Boston, allowed us to get started on a cool mini-project: we are fabricating bicycle ambulance prototypes that are slated for evaluative and destructive testing by village health workers over the next few months. However, especially in the cooler mornings and evenings, we've been left with collective energy to burn and not much to do.

  One of our new extended wheelbase bicycle ambulance prototypes, which the village health workers will do their best to destroy over the next few months.
One prospect for activity and engagement – receiving a small farming plot adjacent to our digs at the health centre – seemed like it might offer a welcome diversion. But with the consistent rains and cooler temperatures that will make farming viable still a month off, it seemed like the plot would, at least in the short term, be nothing more than an ever-present physical reminder of the many mounting delays we were facing… Unless it could be put to some alternative/interim use?
If working with city engineers and planners in the Metro Vancouver area has taught me anything, it is that there exists an almost religious faith that investing in cycling infrastructure will magically cause bicycles to appear. Determined to test this theory, I spent some of our precious bandwidth snooping around Lee McCormack's website pumptracknation.com; did we have the resources locally necessary to construct a pumptrack? Unfortnately I couldn't purchase a copy of Pump Track Nation online – apparently simply logging in from sub-Saharan Africa is cause enough for Paypal to suspend your account; who knew? – but a quick email appeal to Lee generated a sympathetic response and a free copy of the e-book, and we were off!

  Our enthusiastic volunteers get to work with the local go-to farming implement, the long-handled hoe.
We had the area required to build the track: a gently graded dirt field that contained a fair amount of endemic dirt, assuming we were willing to dig it out. We had a few of the local go-to farming implement – the long handled hoe – but no useful shovels. I also suspected that we had access to a willing volunteer labour force: the local kids loved riding my son's bike around, but already seemed to be getting bored with the available riding facilities. We didn't have any experience building a pumptrack – or anything much out of soil, to be honest – and Lee's book, though high on stoke, is actually a bit light on practical basic advice. But as I've mentioned we had plenty of time on our hands and a burning desire to ride something other than a road full of potholes. Hopefully it would be enough.

  Sachaa is clearly excited to give the new rollers a try, but we were so far missing the key ingredient of water.
I banged out the first set of rollers solo one Saturday morning before breakfast. By that evening they'd been packed down and an initial berm built. The following day curiosity got the better of our young onlookers, who started stomping on the rollers, digging out lines and hauling bricks; by the end of the weekend a basic loop had been constructed. Over the next few days we shaped and modified things a bit, but the track was still too dry and soft to be test-ridden so we were basically building blind. And then mother nature decided to lend a hand.

  An epic downpour was just the ticket for our berms and whoops.
After a dry spell, rain seems to arrive here in only one style: spectacular. Two days after our track was carved out, it was treated to an epic downpour, accompanied by plenty of sound and fury. The next morning we ran out to shape, scrape and stomp the suddenly pliable soil, and before then sun had reached it's "broil" setting, the track was starting to dry out and looked ready to test. Unfortunately, as I alluded to earlier, we were still missing a key ingredient essential for true pump track bliss: bikes.
My cross bike was not going to cut it: narrow bars, big wheels and skinny tires do not a pumpable bike make. My son's bike, a little aluminum mtb with 16″ wheels and coaster brake, looked the part – but would it serve? Nothing for it but to dive in and try: we built an entry point off the top berm, pedaled up to speed and dropped in.

  Miguel takes a spin on my son's mini "Chromag", our official pumptrack bike until the container arrives.
The verdict: the rollers were pumpable, but had to be re-spaced and trimmed down a bit so as not to cause you to hang up or scare the younger riders; the berms could be railed, but build up enough speed into the turn and you either wash out or get spit out the top of the lip. We went to work on the rollers, but even using the salvaged soil and adding bricks to beef them up, it was difficult to give the berms much shape and height. Was this destined to be a low-speed/kid's track?

  And, as expected, the track is good fun for the kids as well…
And then one of the delays I neglected to mention earlier finally expired: the construction crew showed up and broke ground on what will eventually be the project's storage building and bicycle repair workshop. We went down to the site to say hello and noticed they were digging out the foundation by hand, unearthing tonnes of usable dirt. Did they have a plan for the dirt? They shrugged. Would they mind re-directing the piles they were shoveling out into our wheelbarrow? No problem.

  Some fresh soil dredged from the site of our future storage building and bicycle repair workshop beefed up the berms.
After half a dozen trips we had a nice big pile of soil, and went to work that evening, adding to, shaping and packing the berms. As the sun set, I clandestinely hooked a hose up to the tap in our kitchen – surely the well could spare a bit of water for such a worthy cause? – gave the berms a proper soaking, and left them to set overnight.

  And with some help from the kitchen sink, our pumptrack came into its own.
We only had a few minutes to try the track out this morning before heading to town, but the taller and steeper berms allow one to carry a lot more speed around the track – and are a lot of fun! We're going to grab some more dirt this evening and build them up a bit higher, keep tweaking things using the little bike and teaching the kids proper technique. The container should be here in two weeks, and while it will finally bring us proper bikes with which to rip up the track, I anticipate we'll be pretty busy making up for lost time on the project.
But each day after work, I imagine I'll look forward to banging out a few well-deserved evening laps.
---
Omar seems to be making the best of his time in Uganda, even without the bikes necessary to the project. It's really cool to see the ways Omar is injecting a bit of home into his temporary post. Have you ever built a pumptrack? Feeling inspired to?