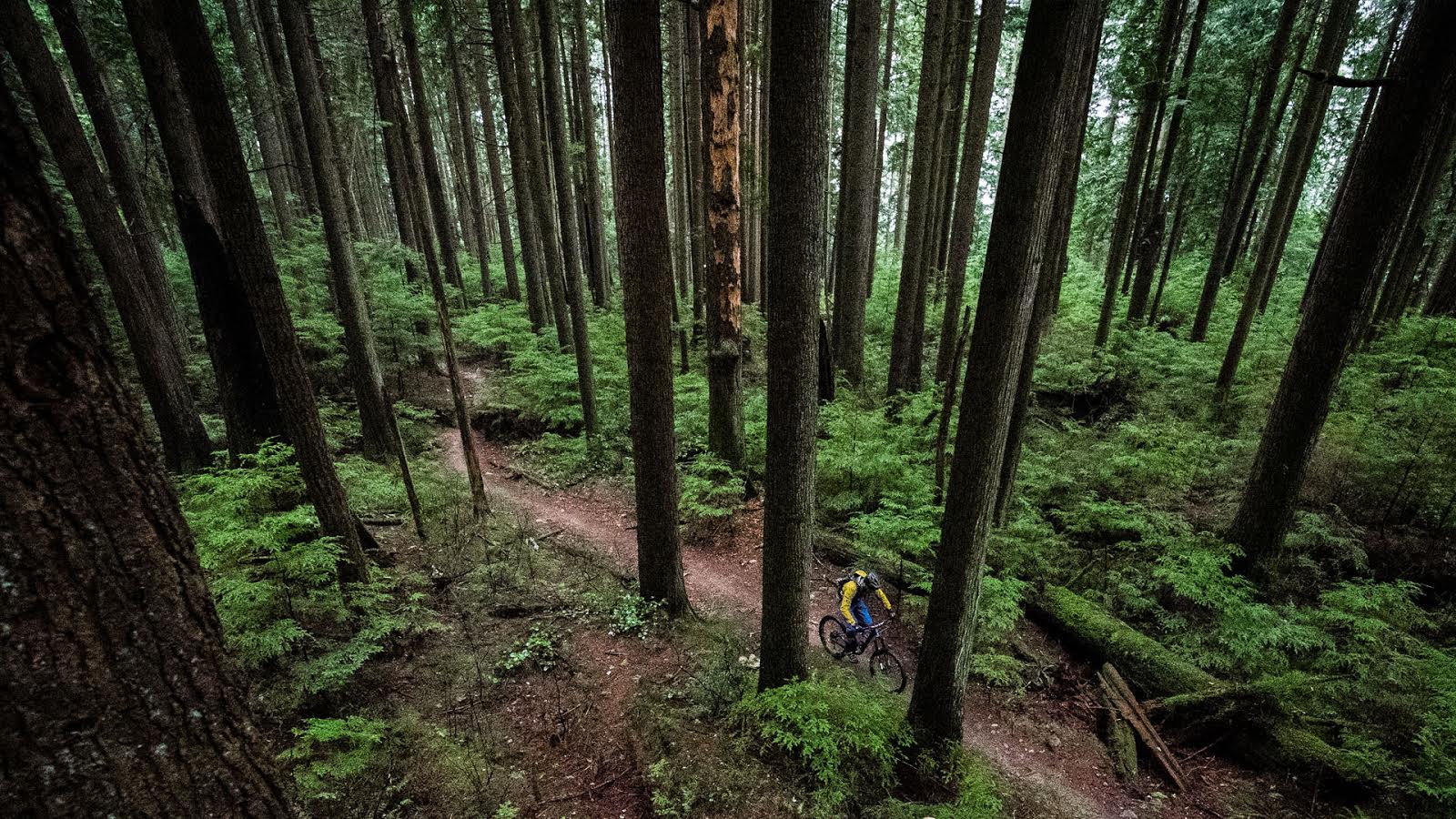 Double Vision
As we drove up the last stretch of Mountain Highway to take our twin Norco Sights for a Shore XC ride, we stopped at the crosswalk by the school. Among the groups of teenage kids crossing the street was one young man walking slightly awkwardly, seemingly growing out of his former size and not quite accustomed to his new stature. Little did I know this would be a metaphor (word choice) for the ride itself; the 650B equipped Norco Sight – a 26″ frame with bigger hoops stuffed in – had some characteristics that remind me of the teenager's awkwardness.
It's important to note that Norco's 650B experiment is not a full prototyping and testing procedure, but rather a venture into unexplored territory. They've equipped a few bikes with 650B wheels that just squeak into the 26″ Sight frame, and sent them out under Norco employees and, fortunately for us, some lucky industry types.
I want to get into the science of this venture before getting too far into the touchy-feely. The difference in rim diameter between a 26″ and a 650B is 25 mm – almost dead on an inch. Both bikes are equipped with Kenda single ply tires, the 26″ with 2.35″ Slant Six's and the 650B with 2.1″ Nevegals. Because of the difference in casing size, the tread blocks on the two tires are actually quite similar. So, back to the science.
Sight Geometry: http://www.norco.com/bikes/mountain/trail/sight/
There's something about the way swapping a wheel makes a bike feel. It's the way a bike feels when you initiate turn-in, whether the front end feels floppy or stable, and so on. Imagine it as an area directly behind what appears to be the centre of the tire. (needs edit)
When I was 12, I learned about "counter steering" from a guy on the ferry. My dad and I had a ritual of checking out the motorcycles at the front of the upper deck on every ride. One day, I got involved in a conversation with a guy and he found out I was riding my dirt bike on the rural roads around our place. "Have you heard of counter steering?" "No, what's that?"
How would that trail number change if you short shocked this bike?