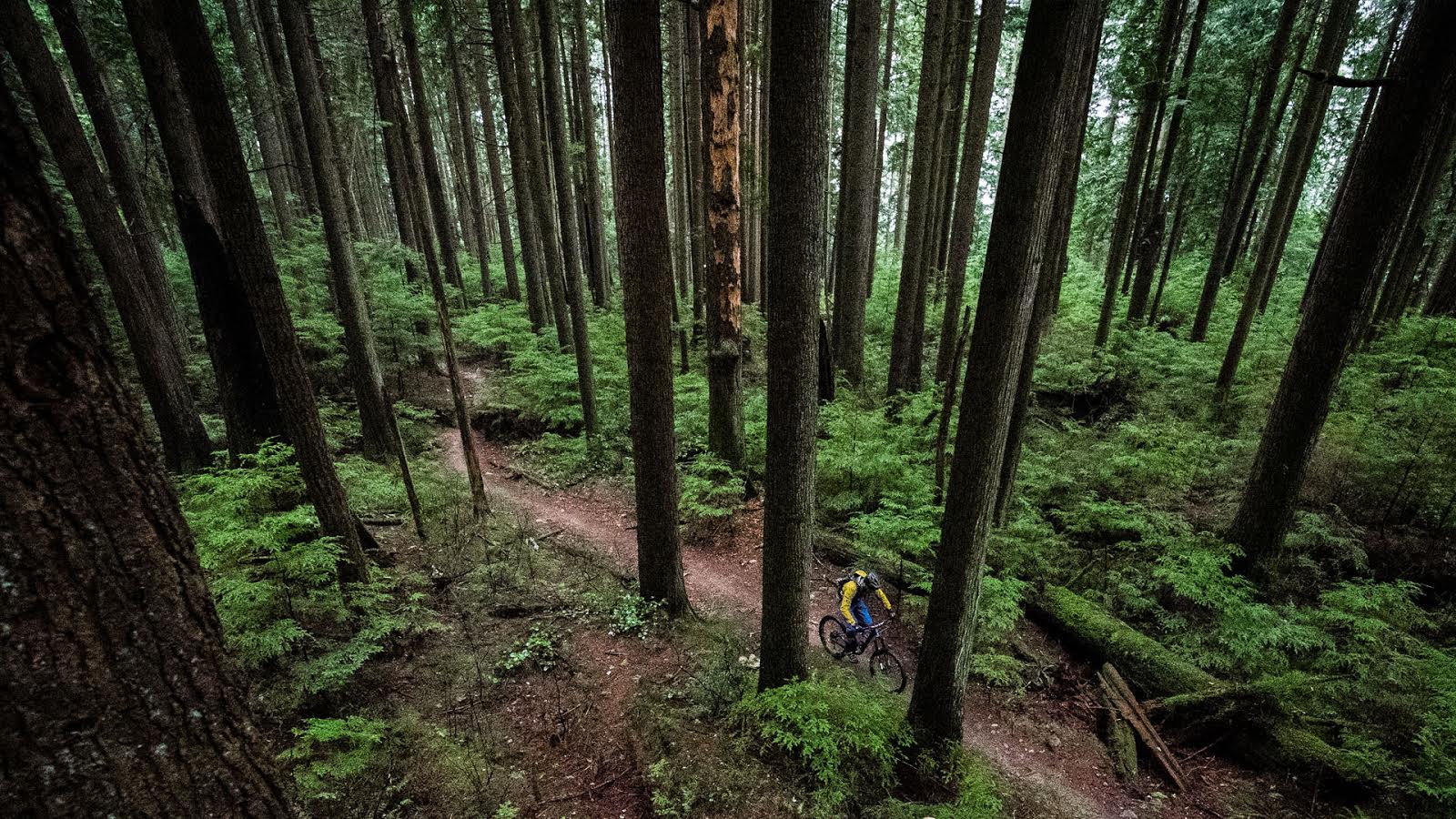 First Date: Stumpy EVO 26 and 29
As part of our consumer testing program we have decided to face the wheel size debate head on. We have assembled four bikes of differing wheel sizes – two pairs of almost identical builds which have different wheel sizes – and will be doing comparative testing in order to try and discern what the advantages or disadvantages of different wheel sizes are.
It isn't the most original idea, but no one else has done such testing in "Shore" conditions.
The first pair of almost-identical twin bikes are the Specialized Stumpjumper FSR EVO in the 29er Expert and 26" Comp packages. 

  The Specialized Stumpjumper FSR Expert EVO 29er. Specialized turned heads when they introduced the EVO line of bikes. The geometry was ever so slightly adjusted to make them fun and playful bikes, not for everyone, but offering everyman thrills nonetheless. Specialized has worked hard to get their 29er geometry spot on and this EVO tune makes their already surprisingly agile 29ers even more game for a good time.

  The Specialized Stumpjumper FSR Comp EVO in just old fashioned 26" flavour. Sort of like Coke Classic, this bike is one of the first large scale production bikes to really come spec'd and designed towards the fun side of mountain biking – the side fed by gravity. Its bigger, more expensive brother, the FSR Expert Carbon EVO, is perhaps the best bike of its kind currently on the market. This is the more affordable version.
Both the Stumpy EVO Expert 29er and Comp 26 have M5 alloy frames with EVO geometry – which means they sport the slacker head angle and slightly lower BB than non-EVO Stumpys. Both bikes have tapered headtubes, 142mm dropouts, PressFit30 BB, and the long proven FSR suspension platform which is sprung by Fox rear shocks with the Adaptive AUTOSAG. However, the 29er Expert has a Kashima coated RP23 as opposed to the RP2 on the 26 Comp. Both bikes have sealed cartridge bearings in the pivots.

  Not just a gimmick, this simple little addition makes the already match winning RP23 a runaway winner. AUTOSAG is the real deal and means even a blind man can dial in his suspension perfectly. Both bikes have this feature which will make it easy work for our testers to set up their rides.
The Stumpy EVO Comp 26 has 150mm of travel front and rear whereas the EVO Expert 29 has 135mm in the back and 140mm up front. Both bikes have RockShox Revelation forks which have a tapered steerer, DNA damping, 20mm thru-axle for stiffness, rebound adjustment, and lockout.

  Both bikes come with RockShox Revelation forks and have a matte black finish with colour matched graphics.

  The Command Post lever doubles as the grip lock-on keeping the cockpit a little tidier and getting that lever in just the right spot for quick seat height adjustments. We are also interested to ride the Formula One brakes here in the wet.
The difference in component spec reflects the slightly higher price point of the EVO Expert 29er. It has big piston Formula The One R brakes instead of Avid Elixir 7SLs. Both are 2×10 but the Expert 29 prides a SRAM X0 rear mech matched to X7 shifters and front mech, whereas the more frugal Comp has a mix of X7 and X9. The cranks on the Expert 29 are carbon SRAM S2200s and the Comp has alloy S1250s. 

  SRAM alloy crank on the Comp as opposed to the carbon SRAM crankset on the Expert 29. Both bikes come with Specialized PressFit30 BB standard.

  Eye catching X0 but look closer and there is money saving X7 elsewhere on the Expert. The trickle down of the SRAM groupsets has been excellent for those without bottomless wallets. X7 now feels almost as good as X9 last year.
Wheels and tires are similar: beefy, aggressive tires designed for hard cornering taken from Specialized's own rubber wardrobe. 2.3 and 2.2 Butchers and Purgatory on the Comp and 2.2 Purgatory on the Expert 29. The Expert gets the higher end Roval Traverse 32 spoke straight pull wheelset with 28mm alloy rims while the Comp gets Roval 32 hole 28mm alloy rims on Roval HiLo hubs.

  Straight pull 32 hole Roval Traverse wheels on the Expert 29. Wider rim profile allows for larger volume tires and can hold up to aggressive riding.

  Elixir 7SL brakes with 180mm rotors up front and 160mm on the rear on the Comp. Larger sized bikes come with larger rotors. It is this level of component spec detail that sets Specialized apart from nearly every other manufacturer.
As is the EVO ethos, both bikes get Specialized Command Post BlackLite 3 position height adjust seatposts, nice and stubby 60mm stems (on our medium test bikes; larger sizes get longer stems), and bars that feel much wider than the 720mm spec sheet measurement.

  Specialized's own cable activated 3-position seatpost is a pretty well performing number. Not as refined as a Rock Shox Reverb, but then no post currently on the market is.

  The larger wheel does make angulating the bike aggressively a little more work on the muscles so having the extra leverage of a wider bar is a welcome sight on the Expert 29. Riders who get a 29er over onto the side knobs when cornering will be rewarded. Also note Specialized has gone with a virtually flat bar to keep cockpit height down, another tidy little spec detail.
All over, these are two of the most closely related bikes you can have from the 29 and 26 stables. Our goal is to try and compare and contrast the two bikes, highlight what we feel are the relative gains to each bike when thrown into the North Shore octagon, and ultimately extract as much real qualitative data from the clouds of e-engineering rhetoric, armchair commentary, and misunderstandings.
To do this we are taking several subsets of testers and getting them to ride both bikes back-to-back on the same trail on the same conditions. Some of our testers are experienced riders and testers, some are relative new comers to mountain biking, some have ridden both 26 and 29 inch wheeled bikes, and for others this may be their first taste.
We plan to break this feature down into several parts, usually grouped into the test sessions. For each one we will detail the trails and conditions we rode in, and profile the testers so that you can read between the lines of their test notes.
---
So there you have it. Our intent with the 2012 Specialized Stumpjumper EVO twins is to take them out under a variety of riders and see how the bikes fare under North Shore scrutiny. Is there anything in particular you'd like to see us do with this test? Comments and suggestions are welcome below…