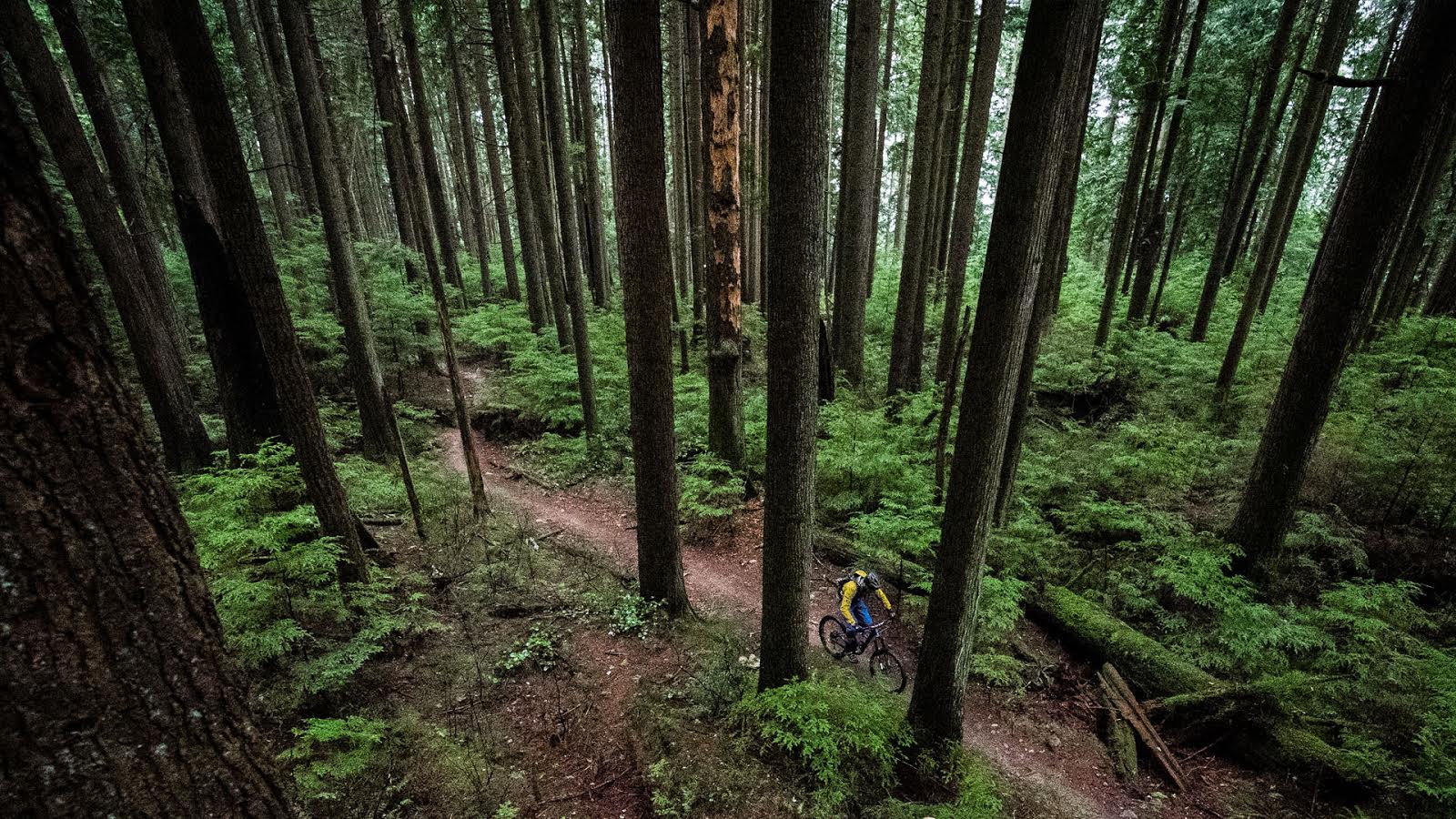 Vid: Deity Team in the Lower Mainland
Harrison Mendel is a pro rider and photographer/filmmaker out of Kelowna, BC. He's recently just finished up a video for Deity Components filmed in the Lower Mainland with Bas and Tom van Steenbergen, which is featured below.

Deity Fresh Blood rider Garrett Thibault recently interviewed Harrison for the Deity blog; the following text is an excerpt from that interview with photos of Harrison on the other side of the lens.
---
Garrett Thibault: From what I've seen, you take beautiful photos and are even more talented on your bike. What's your motivation and how did you get to where you are now?
Harrison Mendel: Thanks man! My motivation is just having fun – I have been off the bike for way to long lately with bad injuries, so this year I'm just looking to have fun. I always rode with riders that were better than me and kept on pushing me and pushing me and thats just how its always been. Definitely helps when you spend most of your riding time with amazing riders.
GT: Having fun is what it's all about. Have you reached a point where you are at least on par with the other riders, and are having to find new ways to improve?
HM: Definitely with all my time off the bike I have fallen behind a bit, this year I'm just gonna enjoy flowing and whips, no big tricks or hucks planned for me, this is why Deity seemed like the perfect team to join.

  Barspin on our winter play around jump. Photo ~ Casey Groves
GT: It's nice to see a relaxed approach to riding from a young shredder. Do you have any advice that could help keep the aspiring huckers in one piece?
HM: I have always believed in learning how to properly ride a bike before flipping a sand step up. It seems most kids these days can do any trick on a step up, but can't make it through a set of jumps. I grew up riding bikes that were way too big for me so learning how to control a bike was key, it definitely helped a lot.
GT: It sounds like you have a solid riding background. How did you become interested in biking and what keeps you motivated today?
HM: My cousins got me started, I would always tag along with them and we started building jumps in my yard. Those jumps have become a full blown slope course and now a set of trails. Motivation is something I have really thought about this year; my parents keep trying to talk me out of riding because of my horrible injuries, I can't think of anything else I would do – the people involved with this sport makes it fun and funny. So many good times are revolved around riding bikes. I couldn't give it up.

  360 on Dreamland Trick Jump. Photo ~ Matt Butterworth
GT: That must have been another reason your outlook on riding seems to have changed this year. Hopefully it works to minimize future injuries. Would you be willing to share all the injuries you have had to deal with?
HM: 3 summers ago I broke my right foot, it wasn't bad just a stupid crash in Garbanzo at Whistler, was out for maybe 6 weeks. 2 summers ago the night before COG (Kelowna Beach Fest with a dirt jump comp) I was filming with Nic and Paul Genovese when I ditched on a 360. I knew it was worse than before, went to the hospital and they said they couldn't find a break, went back a week later and a different doctor found I had crushed my navicular into 30 pieces. That put me out for around 16 weeks.
Then finally this last year I was flowing at river jumps at the Chromag Jump Jam and I got a bit too whipped and my rear tire missed the landing unexpectedly. My body twisted around my leg and I could see my foot was sideways. I had a spiral fracture of my tibia and fibia into my growth plate at the ankle, rushed to Vancouver for surgery, it took me over 100 days of crutches and I've been back to full strength for about a month now. 7 months was a long time to be hurt. Drink your milk!

  Tuck no hander in the 2010 Boneyard, best trip of my life. Photo ~ Laurence CE
GT: Wow, that's a disturbing list. The fact that you still can't see your life without riding even with that much hard time off really shows just how passionate you are about it. You must have been doing well in competitions until you got hurt last year; do you plan to compete in any this year?
HM: Winning Goat Style in 2009 was my best, 2nd place to Anthony Messere in 2010 was also sweet, it sucked I always seemed to get hurt right before contests, I'm not too sure about this year yet to be honest, probably just have fun and put out some solid edits.
GT: Those are outstanding results! Some time off from competing probably won't be a bad thing though. Which side of the lens should we expect to see you on this year?
HM: Both for sure! I've just wrapped up a deity exclusive edit of Tom and Bas van Steenbergen, I've got some plans with Dustin Gilding, and I've also been digging for some personal edits!

  Buzzer at Dreamland. Photo ~ Matt Butterworth
GT: Bas mentioned the edit; between that and your daily Facebook photos, you must stay pretty busy. In the average week, how often do you ride dig and shoot and is it generally solo or with friends?
HM: Haha yeah I've been really busy lately, having way too much fun riding then realizing when I get home I have to edit or something. I'd say every day I do something bike related. I recently ripped apart my yard and am completely re-doing it so I will dig almost everyday. Shooting has become a passion of mine after breaking my leg – it helped me to be able to continue to hang out at the jumps and not just wish I was riding the whole time. So yeah, basically every day something bike related!
GT: I can't think of a better way to spend time. It seems like you just love everything bike related, but what is your favourite aspect of riding?
HM: I really couldn't pick a favourite aspect of riding, I love to do all of it. After getting my first DH bike last season it was extremely fun, if I had to pick one if would be hitting big jumps on my DH bike. Silver Star has just opened some new trails with some really fun big jumps last year and it was amazing.
GT: Sweet, I'll have to check those jumps out this season. I'll also enjoy your new vid of Bas and Tom on some jumps I already know!
---
Talent on both sides of the lens. That was some high speed, go-big optional line DH course riding. Any words for Harrison or the van Steenbergen boys? Let 'er fly below…