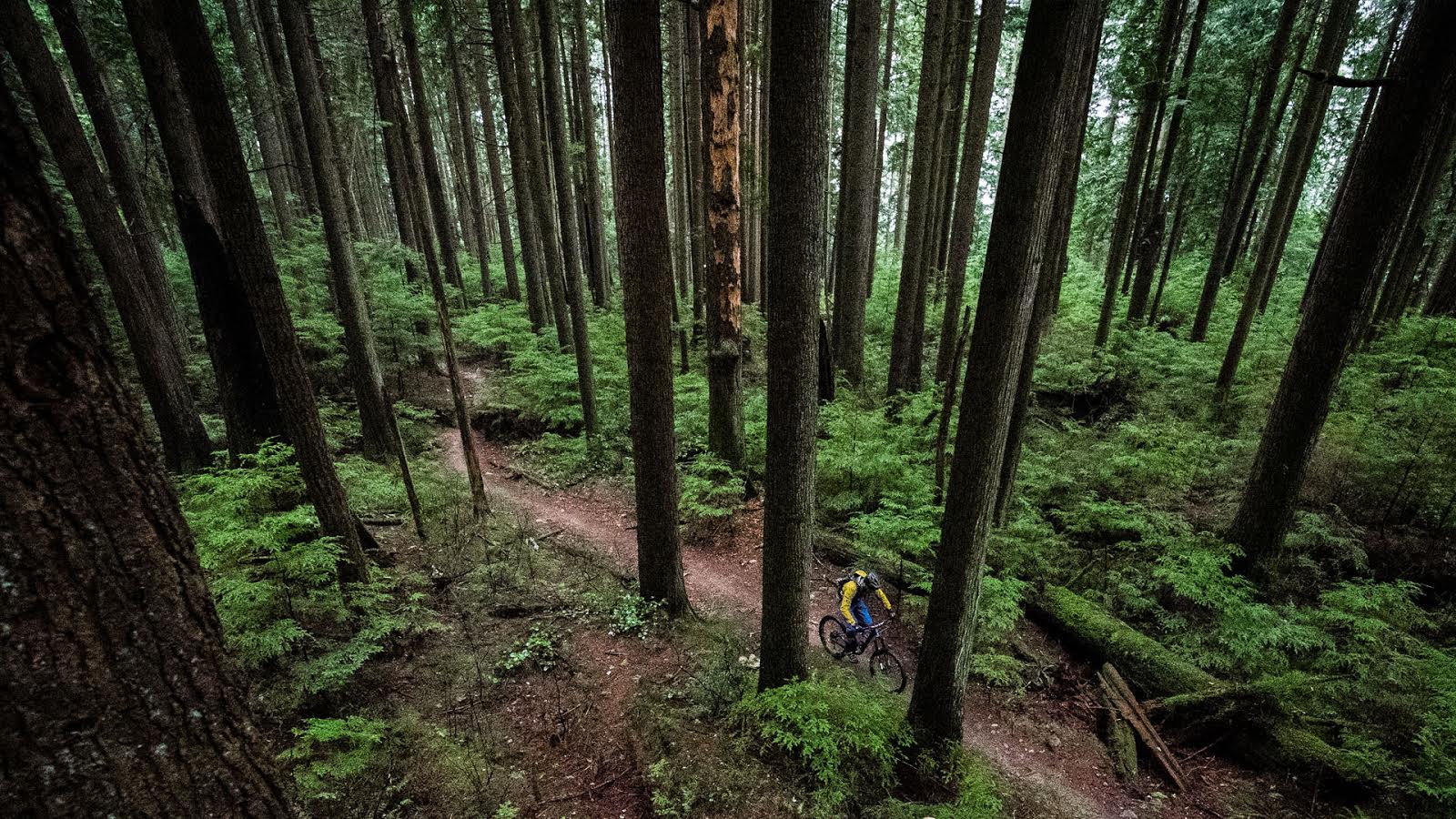 Gear Shots #75
Gear Shots is a quick look at some of the new product that's making its way through the NSMB offices and into service. In this issue we have a look at products from Feedback Sports, 77Designz, and Funn Components.
---
Feedback Sports Pro-Elite Folding Work Stand

Words by Cam McRae. Photos by Morgan Taylor.
Even the most helpless mechanic can use a repair stand. They are great for cleaning and inspection and useful for even simple tasks, like changing a flat. If you are reading this you are a passionate rider, which means keeping your bike dialed is important to you. Bikes have become increasingly complex but the internet has demystified many tasks, and companies are getting much better at producing maintenance guides and videos. SRAM has been leading the charge with excellent videos posted online. 

  The 2012 Norco Sight is no problem for the Feedback Sports Pro-Elite stand – but it can handle a DH bike as well.
Working on your own bike can be very satisfying and you'll save time and money as well. What I'm geting it i that you need a work stand. (Or some method to suspend your bike. Hooks suspended by rope from the ceiling of your basement or garage can be a pretty good, cheap substitute.) Feedback Sports sent us one of their portable stands to test and I put my usual stand (a heavy duty model from the old Wrench Force brand) in storage and started using the Feedback Pro-Elite full time. This stand is meant to be portable so it's very light, made with aluminum tubing and fittings, and it folds up small enough to fit in most trunks. The folded size measures 14 cm x 20.3 cm x 116.8 (5.5" x 8" x 46″) and it weighs 5.7 kg (12.6 lbs).
I am accustomed to a lever-actuated clamp which is ideal for one-handed operation. The Pro-Elite has a quick release clamp that takes a little getting used to. Once you lift the bike in place you just push the clamp to ratchet it closed and then turn the knob to tighten it. The jaws leaves a generous gap around a 30.9 so it works fine with most remote adjustable seat posts, but those with a front cable/house attachment are a little trickier. To solve this the camp can be reversed. A button releases the clamp, which is effective but less convenient than a lever which can be released gradually. Overall I prefer a lever for speed and ease of use but this system works very well.

  Lots of features, adjustability and stability in a package that folds up into a small, tidy package.

Adjustability is your friend with a stand and this one has more moves than Semenuk. You can position the clamp as low as 107 cm (42") or as high as 180 cm (71"). The clamp rotates 360º around on the horizontal plane and it also can be turned 360º on the vertical plane so you can position your bike upside down or at an angle. provided the weight isn't too off centre. The legs can be clamped fully splayed for maximum stability or you can pull the tripod together if you have less space.
This is a nicely made unit. It's finished very well, the fittings are top quality and much attention has been paid to the details. I find it somewhat less stable than a heavier duty model with two long legs supporting the weight, but the tripod is much better on uneven ground. It takes some practice to get the legs in the most stable position for the job you are doing. With the bike in neutral position having one leg towards you works well but if you are changing the angle so the weight moves off centre having two legs forward can be helpful.
If you have lots of space and you don't need to store your stand or take it on the road, something burlier from Park or Pedros might suit your needs – paricularly if you work on your bike a lot. For me the portability of this stand outweighs the minor stability and ease of use issues. Having a stand on a riding road trip or at a race is a godsend.
MSRP US$244.99 and US$264.99 with optional tote bag.
Canadian MSRP $399.99 (dealers may sell for less)
Feedback Sports makes 5 stands including several less expensive models.
---
77Designz Direct Mount Stem
Words and Photos by Seb Kemp
These parts from 77Designz came by way of a friend in Germany. I don't know much about 77Designz and I can't read German so the website wasn't much help. What I am able to gather is that they have a small line of neat products targeted towards the downhill riders.

  The most minimal of the minimal stems – the stem clamp bolt doubles as the mounting bolt.
The 77Designz Direct Mount Stem is very simple and very light. Our steel-hardware version weighs over a third less than a Truvativ Holzfeller, for example. The one piece construction (of each of the two halves) wraps around the bar meaning no pinch points or pressure spots – potentially an even clamp around the bar. Minimal design indeed. The stem – and we use that term loosely – will run you about $130 CDN.
Material: 7075 T6 Aluminium + steel or titanium bolts
Bar diameter: 31.8 mm
Length: 44 mm
Colour: Black, Blue, Red, Green, Violet
Weight: 92g; 77g with titanium hardware.
---
77Designz Freesolo Superlight Chainguide
Words and Photos by Seb Kemp

  Lots of adjustments and a 7-tooth bottom pulley for maximum clearance.
In the same mystery parcel from 77Designz was the Freesolo Superlight chain guide, a simple pulley guide made from 7075 T6 aluminium. The Freesolo weighs a lot less than chain guides of a similar design; the ISCG 03 model weighs 137.8g and the ISCG 05 weighs 141.4. Compare that to E-Thirteen LG-1+ at 169g. There is a lot of adjustment on the Freesolo which will either be really cool or a real pain. We will have to wait to put it on a bike to find out. The Freesolo Superlight will run you about $200 CDN.
---
Funn Fatboy Bar, Funnduro Stem, and Combat II Grip
Words and Photos by Morgan Taylor
Funn has been making components for quite a long time, no doubt a part of the reason their parts sit on many of the World Cup's fastest racers' bikes. That list currently includes Aaron Gwin and Trek World Racing, and Brendan Fairclough and SCOTT11. I've been riding the Fatboy bar, Funnduro stem, and Combat II grips on my primary bike for the past three months.

  Smooth bends, a nice 8º x 5.5º shape, and a good quality finish make the Fatboy bar a keeper in my books. The white Combat II grips? I'd pass for some dark coloured ones, unless you're going for a cappuccino colour scheme.
Funn Fatboy Bar
The Fatboy bar is available in quite a wide variety of widths, rises, and bends. Our particular test piece is a 785mm wide, 15mm rise, 8º x 5.5º bend, and comes in at 294 grams. The finish is anodized with polished ends and lots of room to cut them down.
With so many bar options out there in similar widths and weights, the aesthetics of a bar often end up being the deciding factor. The Fatboy has a smooth profile and lacks the awkward bulges of some other bars on the market. The polished finish has stood up well after a few lever adjustments and one lever-bending crash.
I was running a 750mm bar on this bike before switching to the Fatboy, and chose to leave the full 785mm width. The 8º x 5.5º bend is quite nice for the wider bar, and I haven't felt the need to cut it down; Funn also makes a 5º x 2º bend in 810mm, which may possibly be designed for people of gargantuan proportions. MSRP for the Funn Fatboy bar is $60 USD.
Funn Combat II Grip
The first thing I thought when I put the Combat II grips on the bike was that the white finish wasn't going to stay that way for long. The second thought had to do with how they feel in hand: somehow, while they measure up almost identical to an ODI Ruffian, the Combat II's feel narrower.
My first assumption turned out to be absolutely true: the grips are now a healthy shade of brown. I can't be bothered to use detergents to clean my grips, so they remain eternally dirty. These grips are available in grey and black as well, which if I were to get another pair, would be my choice.
Grip-wise, though, they feel just fine if you're into a thin-style grip without a ton of padding. The grip area is slightly stiffer than a Ruffian, and has taken on a few gouges but remains durable. I tend to experience more hand fatigue if I run too thick a grip, and can report that the Combat II's have not caused such a result. MSRP for the Funn Combat II grips is $20 USD.

  The Funnduro stem is swiss-cheesed out, and while it may look to have some sharp corners, the edges are beveled nicely.
Funn Funnduro Stem
The Funnduro stem is a nicely machined chunk of aluminum with plenty of relief machining for weight reduction – the fork steerer is exposed between the bolts. The result is a 125 gram stem using steel bolts with looks to match the svelte weight. It is available in both 45mm and 60mm lengths, and a pile of colours.
The stem bolts threaded in smoothly and torqued down without concern – the appearance of nice machining does in fact go more than skin deep. The stack height of the Funnduro is slightly shorter than my Thomson X4, so if you're really into low front ends this one will get you a smidge lower. It's also about 50 grams lighter than the Thomson. MSRP for the Funn Funnduro stem is $55 USD.
---
Stems, bars, a chainguide, and a stand to put it all together. Have any feedback on these funn designs? Do any of these new bits tickle your fancy? Discuss below…