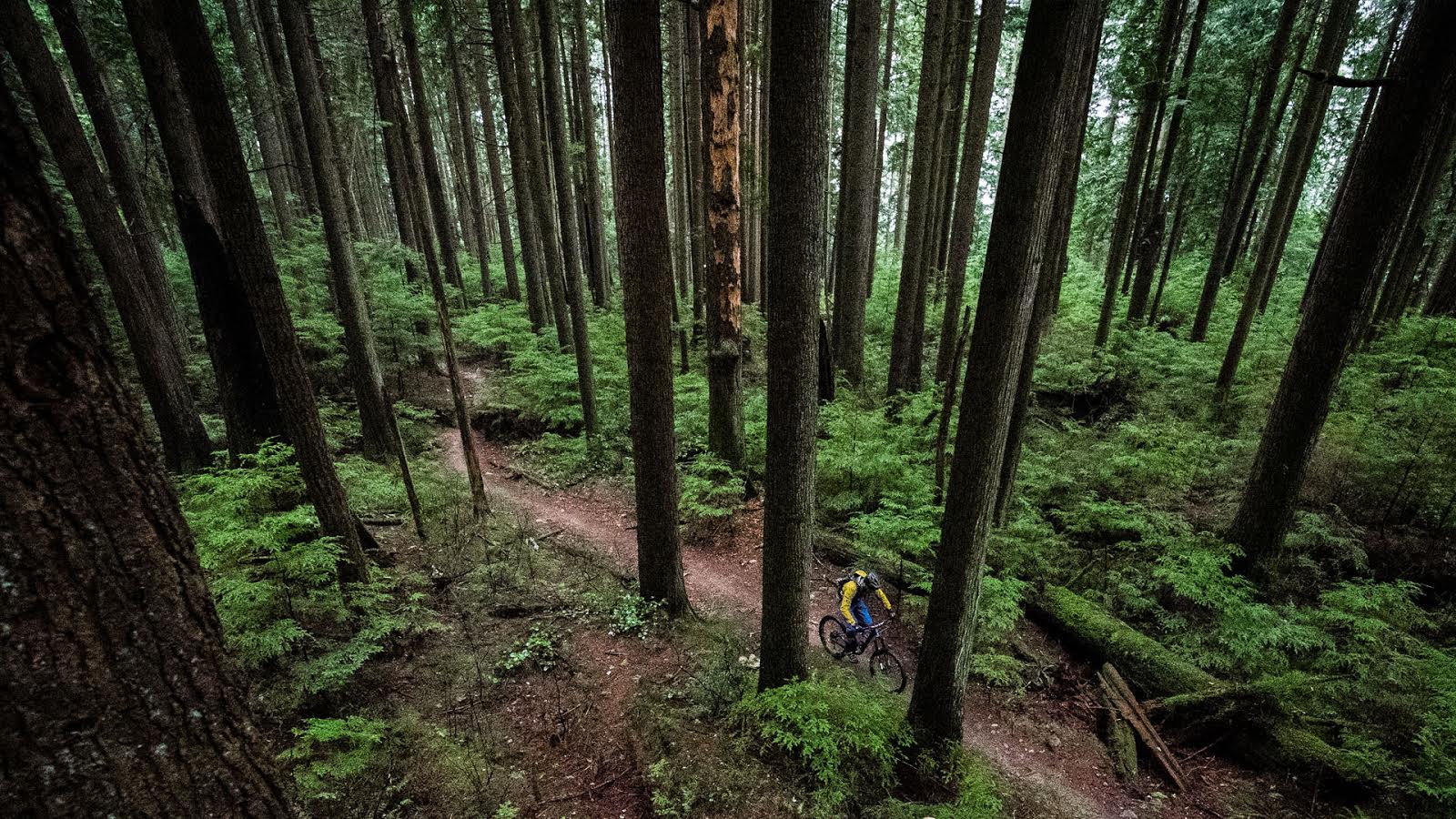 Jamaica Fat Tyre Festival – Part I
Disclaimer: This page, in which you have been lucky enough to stumble upon, contains dangerously low levels of mountain-bike related content and dangerously high levels of Instragram photography. Biking content will pick up in parts two and three. You have been warned.
Earlier this year I was invited to escape the the unremitting wrath of BC winter and document the 2012 Jamaica Fat Tyre Festival on behalf of the Jamaica Tourist Board. Nice, right? Although the thought of it all was overwhelming and frightening at first, I was unaware of just how phenomenal this trip would be.

A stormy layover in Toronto must have been nature's way to tell me to appreciate where I was headed. Photo ~ Matt Dennison
Let me simply start off with this piece of advice: if you ever have the opportunity to travel to Jamaica with a bicycle…do it. Or better yet, sign up for the Fat Tyre Festival and let the fine folks of SMORBA do most of the hard organizational work for you. It will likely become one of your favourite places in the world. Indeed it is true– I am only a nineteen-year-old with little travel experience and correct, this was one of my first major mountain bike related trips…so what good is my advice?

Catching an incredible view like this may be as easy as looking to your left from the highway. Photo ~ Matt Dennison
My real appreciation for the trip began one night while chiming in on conversations between the BCBR's 'House of Payne' consisting of Dean Payne, Andreas Hestler and Darren Butler. Dean was discussing how he had wanted to come to Jamaica for years–since he was around my age–and how it was surreal that he was finally there. Andreas, who has ridden his bike in probably every place but Antarctica was discussing how highly Jamaica ranks in his trip-list. Then there was Darren who just had a hard time not getting cramps from all smiling he was doing. It was truly eye opening to hear such experienced individuals agree upon just how awesome this place was.

I'm sure my lens was as excited as my eyes were at all the things to be seen. Photo ~ Matt Dennison
It wasn't a rare thing to hear the words "best trip," or "trip of a lifetime" come up through conversation. At one point, I reminisced of the mornings before highschool when I ate my bowl of Honey Nut Cheerios and watched Darren huck drops to flat on Drop-in season one. Fast forward some years later and I'm drinking a Red Stripe in the middle of the jungle with the man himself in what could now be his number one riding destination. Heck, maybe its just the Appleton Rum or jerk chicken but Jamaica must be doing something right to keep photographer Ian Hylands coming back five years running.

You don't realize how mountainous Jamaica can truly be until you've been to the Blue Mountains. Photo ~ Matt Dennison.
Start to finish, the trip was full of real life lessons. Here's a list of things that only a naive teenager like myself would learn the hard way whilst in Jamaica:
Bring spare tubes or else the older and grumpier mountain bike folk will get grumpier (and maybe older) when you have to use their tube.
One bottle of water is not enough water for a day-long ride. You are in Jamaica, stupid.
Adding an additional bottle of water the following day is still not enough water. Stupid.
Asking previously-mentioned-grumpier-mountain-bike-folk if they have any extra food on the trails will not make them any less grumpy.
Bring tools and tape for your bike box. It may look nice and tidy when you leave home but your bike won't disassemble itself and tuck itself away on the way home.
Bring Imodium to trade for tubes, tools, water and food. All will be forgiven.
Did I say life lessons or lesson in logic? Give me a break. It was my first rodeo…
It's safe to say I wasn't the only one who was equally surprised and impressed by the natural terrain. I think more than a few of us expected the occasional "pimple" as opposed to the endless and epic mountains that laid before us. It's hard to say which terrain and which areas were the most exilherating to ride. It could have easily been what was essentially peoples back yards as much as it could have been the highly-maintained and "better-than-Whistler" Blue Mountain Bike Park trails. As long as we were rollin' on two wheels in Jamaica, it didn't really matter.
And then there is the food. If there is another place in the world where you can eat a burger, drink a beer and a coke, listen to generator-powered Raggae music all by a waterfall in the middle of the jungle at mid-ride break…please…let me know. Photo ~ Matt Dennison
Whether it was with locals or those directly organizing the festival, it wasn't odd to feel that your comfort and well-being was number one on the radar. Everyone wants to take care of you–at least that is what I felt. Sure, like many tourist destinations you may encounter an overly-persistant man or two on the street trying to score a dollar off you. But even in such a situation, you get the sense that everyone just genuinely wants to be your friend. The Jamaican people put a lot of effort into making sure you feel good and feel comfortable in their country. Children and adults alike will make an effort to smile, wave, say hello and maybe try to make conversation. This becomes even more apparent as you depart from the cities and approach more rural areas. I may have taken part in a couple 'conversations' in which I understood absolutely nothing that was said. Regardless, connections were made, smiles were had and friendships were formed. If it's not the mountain biking that keeps bringing people back to Jamaica it must be the people.

Just about Jerk-everything. The meal in the bottom right frame is a meal I won't soon forget. Cooked by Rastafarians in old pots and pans over a fire on the beach, it was one of the best meals I've ever eaten. Photo ~ Matt Dennison

2FLAT Seb Kemp asked me to bring him back a bulk pack of his favourite protein-enriched seasoning. Photo ~ Matt Dennison
Some of our curious Jamaican friends along the way. Photos ~ Connor Macleod.
I suppose what I'm trying to say through my ramblings is that the Fat Tyre Festival is an adventure that is so much more than the biking. It was my first real opportunity to experience travel outside of a resort and to experience and appreciate the flourishing culture of another country. Jonathan Gosse and Andy Giles of SMORBA have done an incredible job of running the show for the past 6 years (although the festival has run for some fourteen years). Like my Jamaica predecessor Seb Kemp, I cannot recommend this trip enough. It runs every year in February so you have more than enough time to pack tubes and water.

If you don't have a big grin on your face in Jamaica, you might just not fit in. Photo ~ Matt Dennison
Before I splurge more in part two, allow me to share this non-biking related video I have created on behalf of the Jamaica Tourist Board. The board provided me with an unforgettable experience that will be extremely difficult to top. This video is my attempt at capturing the beauty, culture and spirit of Jamaica.
---
Stay tuned for Part II of Matt's trip to Jamaica. Also stay tuned for a "Jamaican Bike Review" of the 2012 Norco Sight. Want to visit Jamaica? Leave a comment below…