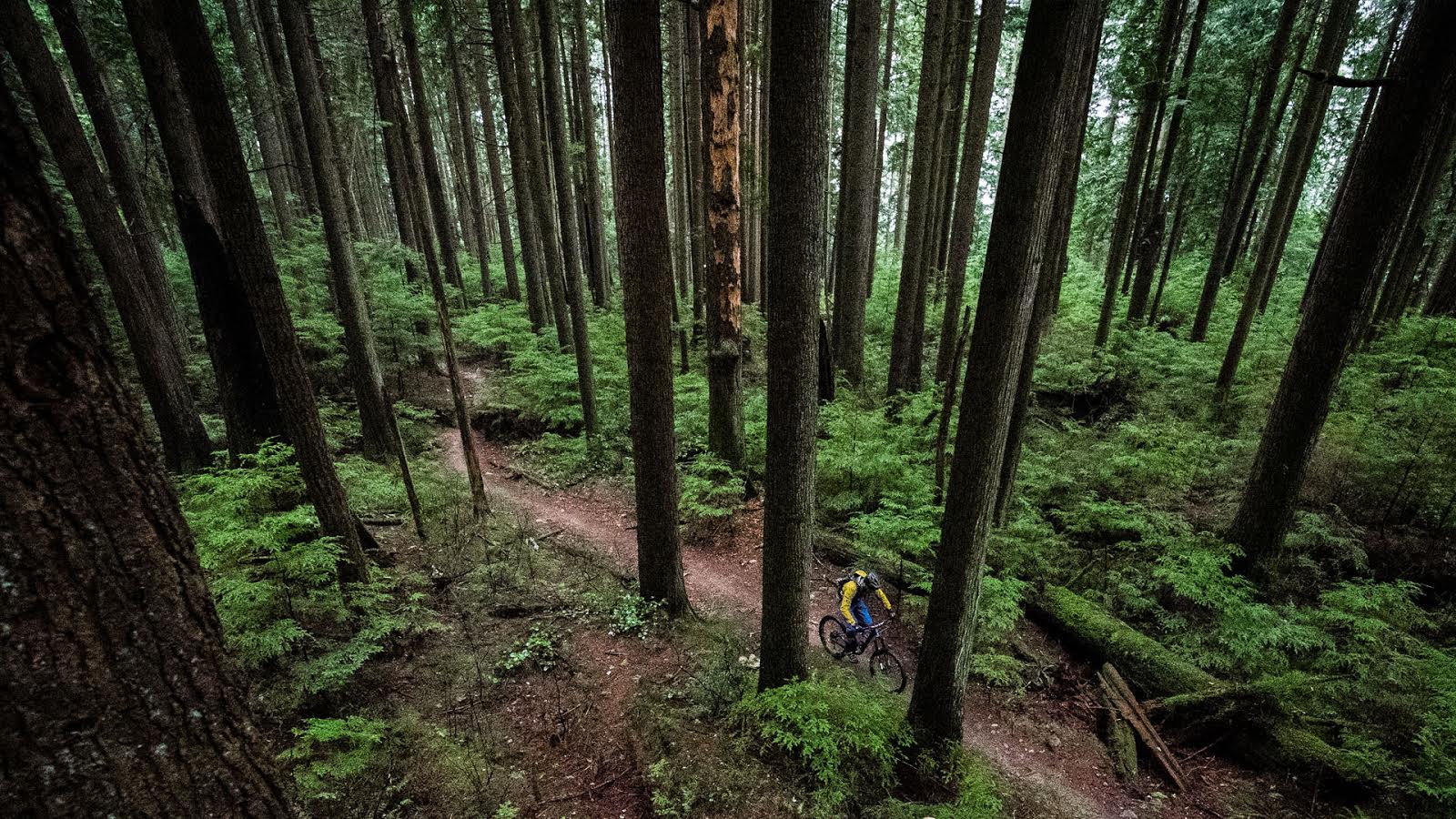 All the Options You Could Want

  "Where we're going, we don't need roads" Todd Hellinga sculpting his own trail. Photo ~ Paul Stevens
Winter has been hitting Whistler in full force recently, and it doesn't look like it'll stopping any time soon. The snow report in centimetres has just been reflecting the number of hours in a day. We have been getting more of the white stuff in the face than Charlie Sheen that time he went to Vegas. This onslaught of snow has somewhat quietened my cycling-related internet voice. I have been enveloped by Whistler winter, and I have been loving the skiing! It is great to have some time off the bike, to exercise different muscles, and to switch the brain into a different mode, where you can sculpt your own trail as you ride it. We have been getting some awesome days in the resort, and some amazing touring outside of it too.  

  Trading metal edges for rubber side-knobs, Toby Pantling leads Paulo through the Squamish Moss.

  Making the most of longer days: Paulo getting high on the crack.
I grew up in England, where a severe lack of the aforementioned white stuff (no, not the Charlie Sheen stuff, pretty sure there's plenty of that) means less of a contrast between summer and winter. There doesn't seem to be so much of a divide. In Winter, shorter days and miserable weather reduce the riding hours, but the biking doesn't stop. Winter riding in England usually involves setting off in the dark, spending half your paycheck on petrol, driving for two hours to your riding spot, then proceeding to get piss wet through and covered head to toe in mud, before coming home to clean your bike in the dark with fingers that feel like frozen sausages. So winter riding from Whistler is really just like being back in jolly old England, except post ride, people think it's okay to have tea without milk in it, and there's no such thing as jaffa cakes. 

  I can't help but wonder if Reuben looks at this picture and wonders how much longer those branches would have held his weight…

  Enjoying another below average snow day.
Don't get me wrong, I love riding in the wet, and I have been riding bikes right through the winter, but it is great to explore the other options that the Canadian winter brings. This winter so far has brought enough snow to make the skiing amazing, but generally not so much that the trails are covered in Squamish, and a lot of the time even in Pemberton! I feel pretty fortunate that we have these options. Skiing on the doorstep, or, if the snow isn't great, jump in the car and go ride bikes! And now that the clocks have changed, and the days are lengthening, it is more than feasible to squeeze skiing and biking into one day, a sure sign that spring is on its way!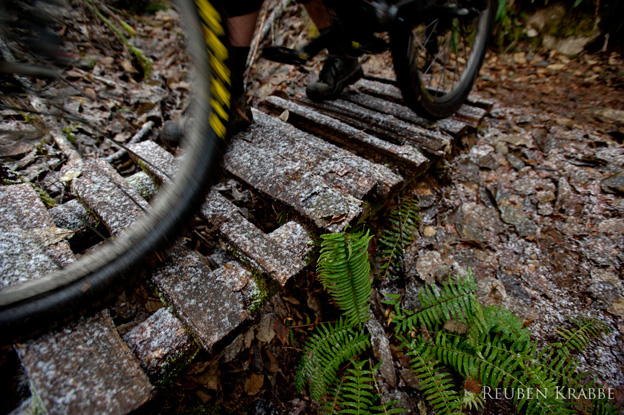 Snow on the trail? I guess that means another powder day tomorrow then…
---
Paulo's winter training secret involves strapping on the planks and smashing the white stuff – and we can't blame him, living in Whistler. Have you been hitting the slopes without your bike this winter?