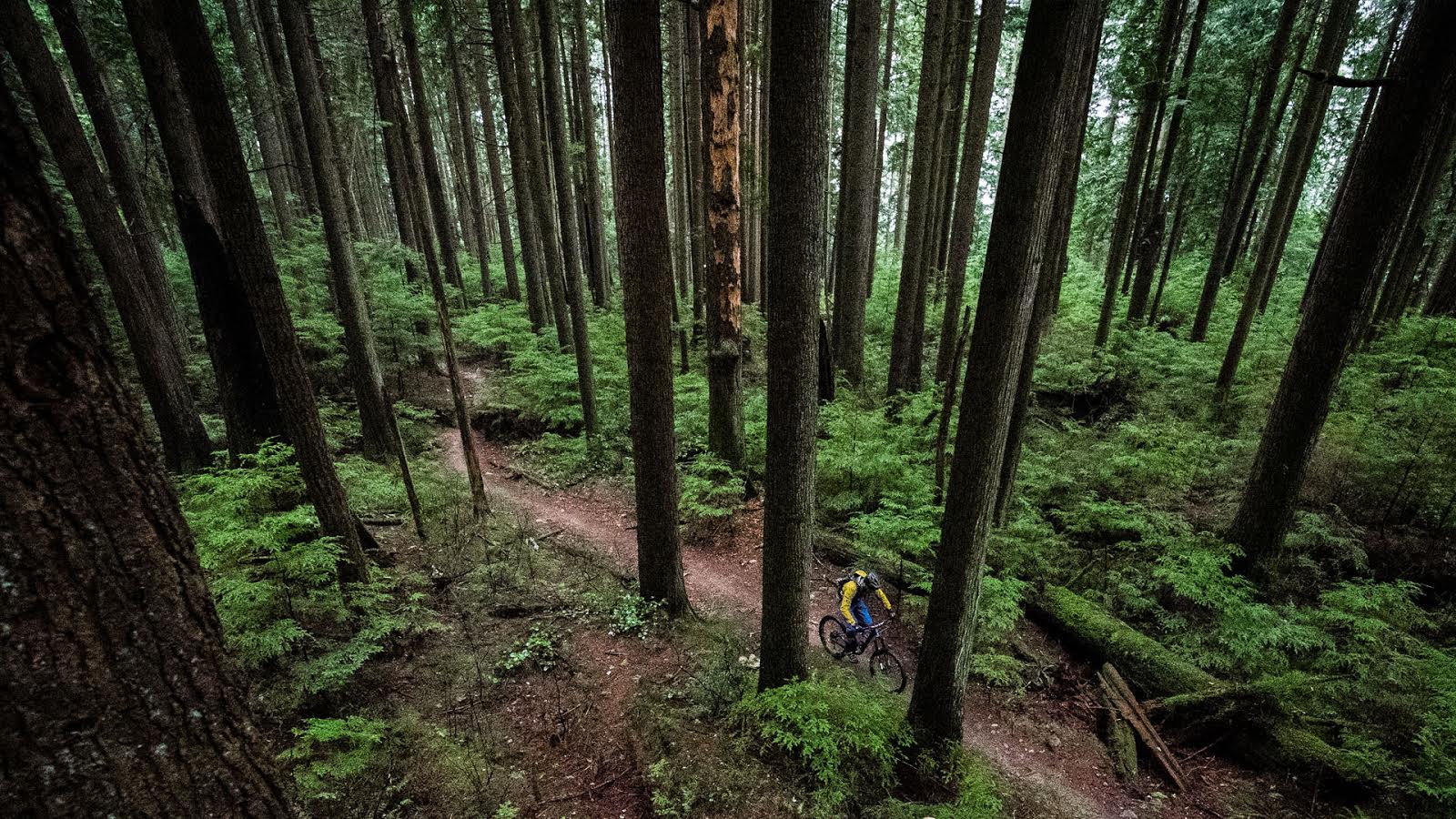 Pietermaritzburg Commentary
This time last year, heading in to the 2011 World Cup season, things appeared easy to predict. With Greg Minnaar and Gee Atherton owning the top two podium spots for all of 2010, it seemed like they would continue to dominate. A long period of relative stability lulled us (well me at least) into the sense that not much would change. And then along came Aaron Gwin to destroy the field a record 5 times in just seven races. While Minnaar won the other two races, the rest of the old guard got bounced down in the standings by the breakout performances of Gwin and other young riders like Steve Smith, Brook Macdonald, Troy Brosnan and, of course, Danny Hart.

  Jared Graves being asked about the switch from cross country… er 4X. Better podium interviews please. Maybe the UCI handles those?
That re-shuffling injected even more excitement into the pre-season and the level of stoke about the first round hit a high water mark. I couldn't wait for things to get under way.
The big change this year was that Red Bull took over as media sponsor bumping Freecaster out. After Freecaster single-handedly fueled downhill's resurgence it was sad to see them go. Red Bull followed their lead though and scooped up Rob Warner to lead the commentary with Nigel Page at his side, for the first round at least. For the most part things went smoothly, despite Sam Hill briefly being re-christened as Swiss, and the coverage was good. It seems we will again have to settle for the first half of the course represented using taped footage from qualifying.

  No one-handers or big whips from Cedric. He seems to have taken serious to a new level this year.

So I was pretty excited to drag my carcass from beneath the duvet a little before six this morning. As is often the case, particularly on less technical courses, the early runs weren't that exciting but the buzz grew as the times fell. Julien Cammellini was the first rider to put a big dent in the times. Ashton pointed out that Cammelini is doing privateer this year so he can choose his own equipment – which meant a Santa Cruz V10 and Bos suspension. 

  Troy Brosnan is one of several young riders who may win their first round this year.

Julien was still in the hotseat when Danny Hart, the field's newest superstar, stormed out of the gate. Sadly the storm was short lived because Danny lost his front wheel in a corner quite early in his run. All the attention he's had heaped on him since his remarkable win at World Champs may have done a number on his nerves.

  Sick Mick rode well – and his sister owned it.
Steve Peat must have been disappointed with his run after a solid qualifier. Peaty finished the day in 15th.  When you consider he was the oldest man in the field by five years, and that he's twice as old as Troy Brosnan, a 15th is nothing short of remarkable.

  Gee is angry. Nothing but the top step will appease him.
Cammellini qualified 21st and nobody lowered the time until Andrew Neethling roared in 11 riders later. Next was Jared Graves. After the demise of 4X it'll be interesting to see what the 'Gravy Train' (as Warner called him) can do without sharing the track with three foes.
Cedric Gracia stormed out of the gate last year but injuries kept him from putting anything together. He had a fourth at Pietermaritzburg last year and then a 7th at Leogang but after that his results began to drop off. A knee injury at the French Champs in July ended his season in 2011. He's off to a good start though with the fastest timed practice run, a 7th in qualifying and 10th in the final.

  Steve Smith Rules.
Mick Hannah ended last season with a #26 world ranking – something he looks bent on improving this year. After qualifying first in 2011 Hannah crashed hard in the final and took himself out of the race. This year Sick Mick rode to an impressive third place. Awesome having him back in contention.
Troy Brosnan is poised to do some serious damage this year. He was destroying on the Aussie circuit over our winter and he seems to be getting better every race. 8th place for wee young Troy.
   Aaron Gwin's form hasn't suffered during the off season. He'll likely be the man to beat at Val di Sole in June.
From my vantage point behind the computer Gee Atherton has seemed mightily pissed off since this time last year, when his reign of terror was interrupted by Gwin. No doubt Gee wants to prove that 2010 wasn't a fluke. Hopefully he'll have some better luck after some poorly timed flats last year.

  Last year we learned that Gwin can win on technical tracks and on tracks that favour power and endurance. He can also walk on water.
Here's where my bias comes out. There are a lot of riders I admire but Steve Smith is the one I cheer the hardest for. He's off to a great start with a third in qualifying and 5th in the final. Last year Stevie rode consistently and solidly and I expect him to win one this year.

  Minnaar putting the power down.
Whenever he's not talking about God, Aaron Gwin seems like a great guy. He cheers for the other riders, doesn't make excuses when he has a rare off day, and he seems to have a good head on his shoulders. Shaking Greg's hand after the race he seemed genuinely pleased for him. Despite all that I have a hard time rooting for him. He did so well last year that my preference for the underdog takes him off my personal podium. He killed it quietly and calmly once again to earn the hot seat, leaving only Greg Minnaar to knock him off it.

  And there it is – Minnaar's 16th World Cup win (tied with Voullioz and one back of Peaty) and his 52nd time on the podium. The race was also Steve Peat's 100th World Cup venture.

Pietermaritzburg is actually Greg's hometown. For him to win would be like Andrew Shandro winning on Grouse back in the day – and GM did just that in 2009. Of course the crowd went bananas and Greg, as he always seems to be able to, rose to the occasion. His consistency is a wonder and when the clock stopped he had put .63 seconds into Gwin. He was instantly surrounded by a charmingly sketchy looking group of dudes wearing 'Onelife' shirts and the party was on.
On the women's side Sabrina Jonnier was injured and hospitalized. She's okay but she'll be staying in South Africa for a few days before they will let her fly. Manon Carpenter followed up her win as a junior at World's with a solid second place finish and Tracey Hannah, Mick's little sister, took the win after four years away from the sport – even after almost nose-casing the last jump. 2011 World Champ Emmeline Ragot was third.

  Tracey Hannah very nearly pile drove herself on the final jump; Steve Smith had a little trouble with it as well.
Some take aways from today. Rob Warner is less fun when sober and leashed. Hopefully Red Bull will give him his wings back as the season progresses. The Pietermaritzburg track was dull last year and a little more so this year. The best tracks are the gnarliest ones. Any track that makes riders reach for a dropper post is a problem. The guy doing the podium interviews is better than the woman from last year – but by a tiny margin. An example: "like, how did you prepare for this world cup season?" And finally, two months is too long to wait for the next round. Val di Sole (pronounced Solay btw) in Italy isn't until June 3rd. Can't wait.

  For full men's results click here.

  For full women's results click here.
---
Make some predictions below. Tell us your top five for the overall and we'll be sure to look back and see how you did.