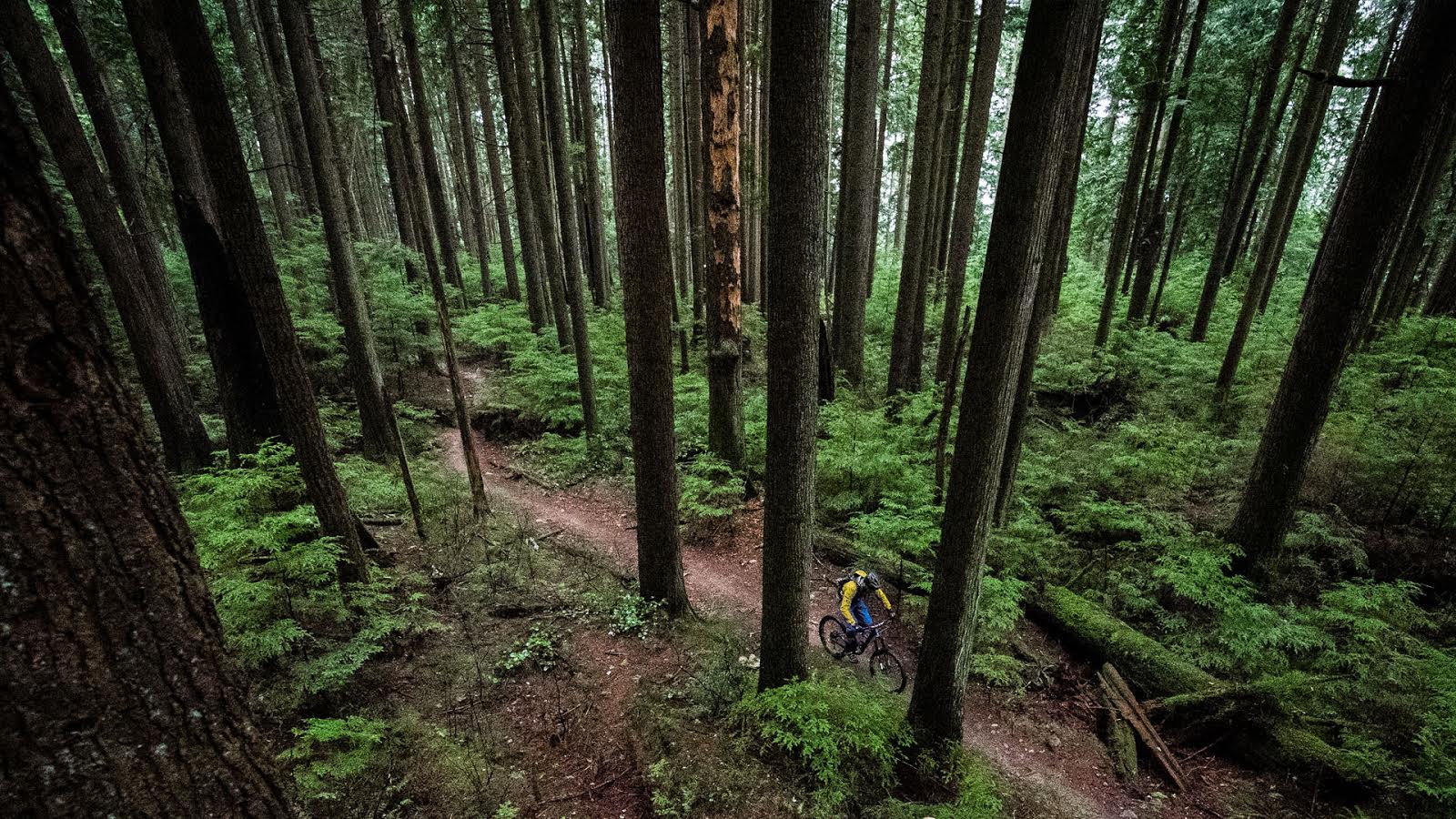 Sram Type Two Derailleur
The Type Two Derailleur.
It was the world's (deliberately?) worst kept secret that Sram were going to be releasing a rear derailleur with some sort of clutch technology. Photos had been 'leaked' on Facebook, secret spy shots had been caught of certain Sram insiders bikes and, well, anyone with half a brain knew that Sram had to do something to even the score with Shimano. Anyone who has ridden a bike with the Shadow Plus derailleur was making big noises about the lack of noise. It might sound bonkers that a product could be celebrated for its acoustic merits but perhaps we don't need our bikes to sound like a toolbox thrown from a helicopter to enjoy them.
We knew it was coming but when exactly it was going to be unveiled was the question. I had suspicions that it was going to be very soon when Sram posted a cheeky infomercial about a rear derailleur technology called Cage Lock. In the cheesy video Kyle Strait is seen demonstrating the merits of a push button device that de-tensions and locks the rear derailleur, allowing for easy wheel removal. There is zero mention of any clutch mechanism but you could read between the lines to see that this was pre-emptive messaging and product education to pave the way for the release of something more.
So while flying into the Sram Trail House gathering held in Santa Cruz during February, I was licking my pencil ready for the details. And it turns out we were right. Here it is, the Sram TYPE 2 derailleur.
Designed for XO and X9 groupsets, the TYPE 2 rear derailleur is designed to drastically increase drivetrain stability. Through the use of Roller Bearing Clutch™ technology, the Sram TYPE 2 eliminates derailleur bounce and chain slap without sacrificing precision – which means your bike doesn't sound like Stomp the musical and still allows sublime shifting.
The Roller Bearing Clutch™ is a one-way roller clutch which controls chain tension. The 360 degree clutch runs on needle bearings that are self lubricating to allow consistent shifting feel and leaving it maintenance free. The unit comes factory calibrated, which means there is no switch like on the Shadow Plus. More about that feature on a later post.
The details are thus:
Three cage lengths: short for DH, medium for 2X10 and long for 3X10
10 speed Exact Actuation
235g (XO medium cage) or 250g (X9 medium cage). The clutch adds 30 grams to a standard derailleur.
Different graphic colors available: Silver, Black, Red (X0) or Grey and White (X9)
Available in August 2012
Price: $260 XO and $116 X9 – the same as Sram's current offerings – more for no more.
What is it like?
Well, it is much like any Sram rear derailleur. It looks, smells, feels and probably tastes similar, but the difference is the sound. Or lack of.
We rode for two days with the TYPE 2 and just like with the Shadow Plus derailleur I didn't hear a squeak out of it. No thunderous banging of derailleur on its stops and a much reduced snare drum tinkle of chain on bike.
I also found the precise and crisp Sram shifting that I've come to take for granted to be unaffected whatsoever.
That's about it. It makes things less noisy and it still delivers perfect shifting. What else could you want?
Well, someone is going to mumble about the weight so let's address that. Yes, it is 30g heavier than a derailleur without a clutch. But if you are a weight watcher then stay with the clutchless system; Sram will still be producing them. If you are the kind of person that cares about weight that much then you probably aren't the kind of person that likes attacking the downhills and is tired of having to listen to their bike eat itself. The XX groupset hasn't had the clutch treatment for precisely the kinds of people that want weight over aggressive performance. There, Sram are keeping everyone happy.
Only time will tell what happens to the clutch mechanism over the long run.
Finally, Sram sold this product to us with three bulletpoints:
That it has high speed rear derailleur damper (ok, got that)
Easiest wheel removal (not sure how hard getting wheels out really has been but if it helps gets more limp wristed boys and girls into mountain biking then great)
Fits on the bike you have…
This last point is a much bigger issue that goes much deeper. I will follow up on this seemingly innocuous point soon once a few more gag orders are up. There could be more at stake here for manufacturers and, ultimately, us consumers.
PS: Is anyone else as tried as typing 'derailleur' as I am? Can we just please start substituting 'mech' or 'rear mech' or even 'RD'? Comments please.
---
Are you heralding the arrival of the clutched derailleur? Or do the dreams of chainslap help you sleep at night? Make some noise below…