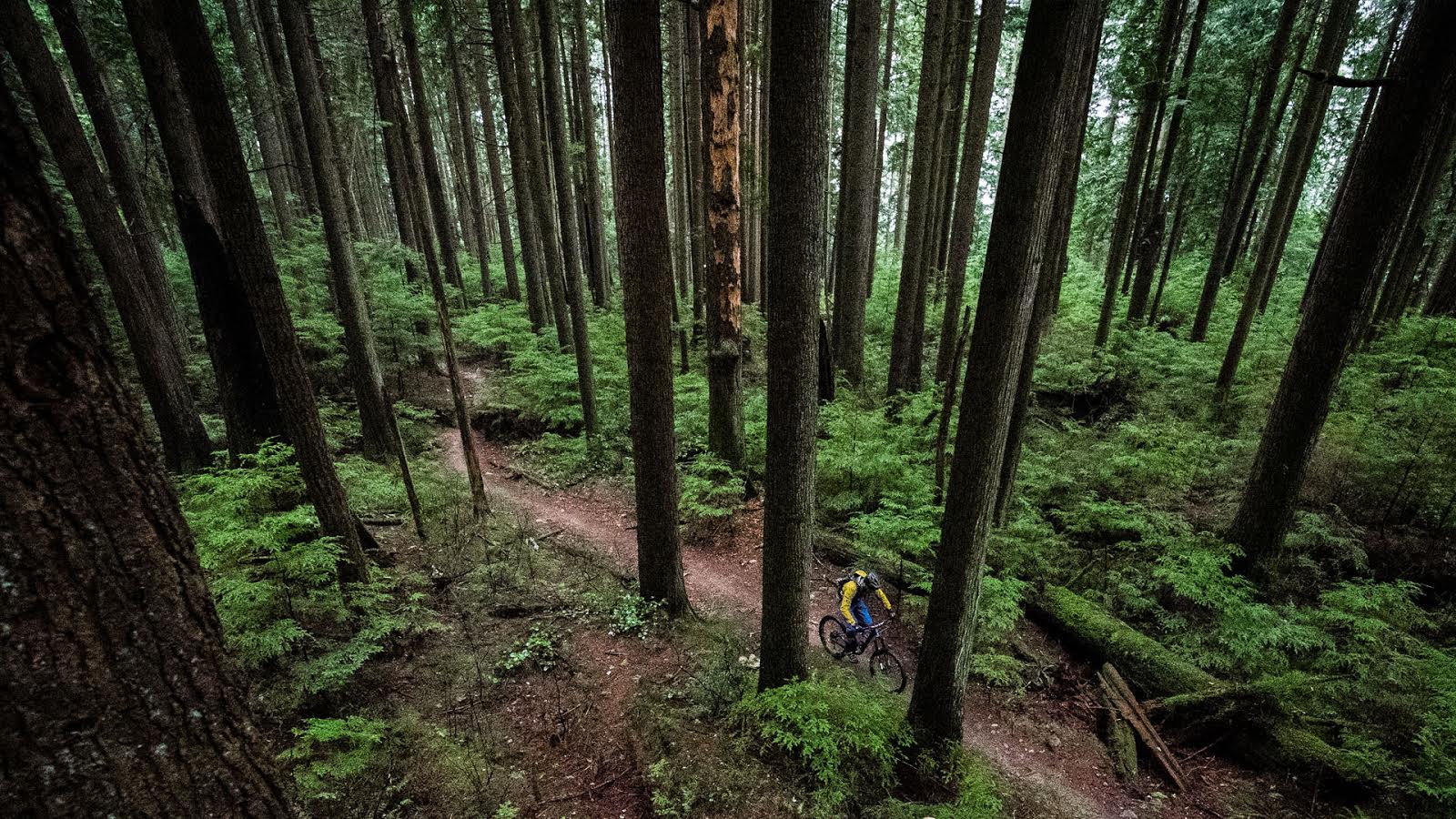 Garibaldi Park Backcountry Access?
A couple weeks ago, I found myself on my skis touring out on the Musical Bumps in the Whistler, BC side-country. While soft snow and good friends occupied most of our attention, much talk was devoted to the potential of recreation in that area on mountain bikes. A beautiful alpine setting of craggy peaks, rippled glaciers, and turquoise lakes fully engulfs the senses, really making one feel a part of a huge landscape. Unfortunately for us off-road cycling enthusiasts, current Garibaldi Provincial Park regulation prohibits mountain biking on the Musical Bumps and Singing Pass trails which wind through this gorgeous landscape.

  Whistler Peak – adjoining but not in Garibaldi Prov Park. Photo ~ Lacemine29.com
Bikes were allowed in all of Garibaldi Provincial Park – until the late '80s – when they were banned in all areas of the Park except for a trail to Cheakamus Lake in the central part of the Park south of Whistler, and the Elfin Lakes trail in the southern end outside of Squamish. The decision to ban bikes from the Singing Pass trail ultimately led to the creation of the Whistler Off-Road Cycling Association (WORCA) as an advocacy group for mountain biking-related matters in 1989.
After over 20 years of progressive trail stewardship and leadership in the local trail user community, WORCA and the southwestern BC mountain bike community now have an opportunity to provide comments on the use of mountain bikes in this area as BC Parks is soliciting feedback on, among other things, whether mountain biking should be allowed in Garibaldi Provincial Park.

  Elfin Lakes summer ride – southern part of Garibaldi Park. Photo ~ Lacemine29.com

BC Parks' feedback seeks input from all members of the public to "explore whether or not the objective should be updated to include mountain bike access in the Spearhead area, including development/designation of specific trails". The public can submit comments by email, fax, and snail mail, as well as via a web form, by March 15, 2012.
Please note that the web form has bugs. You can't navigate in the fields by using the mouse. Instead you have to use the tab button to navigate fields. If you want to express your opinion on the new BC Parks Garibaldi Park Management Plan please navigate to the web form and give them your two cents!
---
Wouldn't it be sweet to have backcountry access in Squamish? Please fill out a form and have your say.