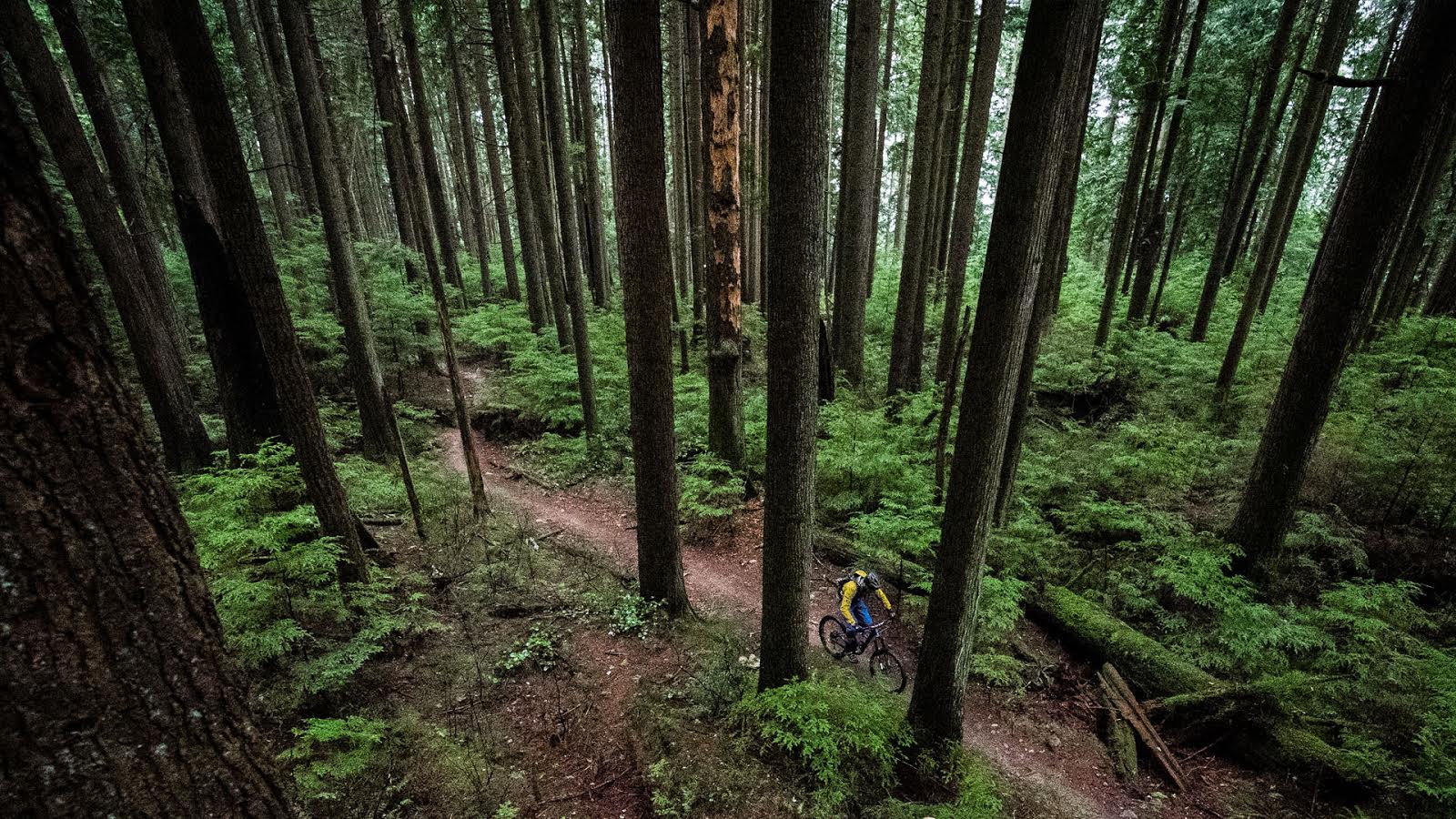 First Date: Santa Cruz Highball and Superlight 29
The Santa Cruz Tallboy 29er became the California company's best-selling model in a very short timeframe. Knowing they had a winning combination on their hands – but also knowing that not everyone wants to lay out for a top end bike if it's a second bike or their first mountain bike – Santa Cruz has now introduced two more affordable big wheel options: the Highball hardtail and the 100mm Superlight 29.
---
2012 Santa Cruz Highball

The Santa Cruz Highball 29er was unveiled last year in a carbon version. This year, its more affordable aluminum stablemate has arrived. Santa Cruz has a long history of building stout hardtails, based on four generations of the venerated Chameleon frame. The Highball takes some cues from the Chameleon's long-evolved platform and brings them to the big wheel market with the same geometry as the carbon version.

  The Highball is part of a long history of fun and capable hardtails for Santa Cruz. Photo ~ Morgan Taylor
While I haven't been spending a lot of time on my hardtails at home lately, riding the Highball on some of Sedona's smooth and not-so-smooth singletrack had me reminiscing about my own Chameleon in no time. The Highball's pedigree shows through not only in the build quality, but in the way it rides – and I have a feeling the Highball would respond nicely to a 120mm fork if you wanted a slightly slacker and squishier front end.

  The Highball is available in two stock colours – the blue seen here and a pearl white – as well as a multitude of options through Santa Cruz's new Custom Color Choice Program. Photo ~ Morgan Taylor
The XC hardtail market is really going towards big wheels; with a 70.5º head angle at 100mm of travel, the Highball falls right in line with other bikes in its class. Hydroformed tubes and a tapered headtube make for smooth lines and stiff construction. Four sizes ranging from a lowest-in-class S up to XL will accommodate riders of all sizes.

  The seat stay yoke is another refinement from the days of yore, and the chainstay yoke is a forged piece for stiffness and chainring clearance. Photo ~ Morgan Taylor
Upon taking the Highball out for a solo ride, I found myself just enjoying the ride and not worrying too much about the bike itself. Carving corners and turning the pedals I covered a lot of ground and came out with a big smile – and that's just what the Highball was meant to do. I have a feeling my next hardtail will be a 29er.
  The Highball's dropouts can be swapped between geared and single speed options. Photo ~ Morgan Taylor
Highball completes start at $1499 USD for the D/XC kit with 10-speed SLX, while the R/XC kit shown here coming in at $2099 USD.

  Santa Cruz Highball 29er hardtail geometry.

  Brice Minnigh taking the Highball on a loop in Sedona that at times resembled North Shore XC. Photo ~ Morgan Taylor
---
2012 Santa Cruz Superlight 29
As with the Highball, the Superlight 29 is descended from a long-standing Santa Cruz model. The original Superlight was a 26″ single pivot with 100mm of travel, and those traits have been transferred to the 29er version. The Superlight 29 takes geometry cues from the highly successful Tallboy; with its long legs, the big wheel Superlight is a nimble and capable XC and Trail bike.

  Santa Cruz's new entry level big wheeler, the Superlight 29. Photo ~ Morgan Taylor
Over the years, as bikes got bigger, the simple single pivot fell out of fashion to some extent. With the advent of VPP, Santa Cruz has been dabbling in the more complicated side of things – but that doesn't mean they have forgotten about simple and reliable. As it turns out, at lower travel numbers, the single pivot does just fine. I spent a few days on the Superlight 29 and enjoyed the positive feel of the rear end.

  Getting zesty on the Superlight 29. After a few days on the bike, I was really in the groove. A short travel big wheel bike can be a lot of fun! Photo ~ Dan Barham
One of my longest rides in Sedona included following the Santa Cruz crew up and down some fast and technical trails on their Nomads, and not once did I feel undergunned. I suppose this is another direction the industry is moving: to accepting that smaller bikes can be capable of technical terrain. The 29″ wheels do help make 100mm of travel feel like more.

  A tapered headtube and stock spec with tapered forks to take advantage of said headtube. Photo ~ Morgan Taylor
As with the Highball, the Superlight 29 gets a tapered headtube and hydroformed tubes. Santa Cruz boasts the lowest standover among similar bikes, made possible by using two different rear triangle sizes. You can stand over the top tube, but you may not be able to stand over that 29″ wheel.

  The venerable single pivot design, with a collet axle pivot for stiffness and durability. To solve the problem of standover in the smaller sizes, Santa Cruz has different rear triangles for the S/M and L/XL frames.The Superlight will be spec'd with a Fox Float RL shock that had a hard lockout but no propedal setting – a 6.5″ x 1.5″ on the S/M and 7.875 x 2″ on the L/XL. Photo ~ Morgan Taylor
Superlight 29 completes start at $1850 USD for the D/XC kit, and $2350 for the R/XC kit shown here.

  Santa Cruz Superlight 29 geometry.

  Sunrise photoshoot with Dan Barham on the Superlight 29. Photo ~ Dan Barham
---
The NSMB.com First Date is a brief overview of a product's specifications, as well as our initial impressions both on paper and in-field. It also covers how the marketers and engineers have pitched the product and how they intend to see it used – plus how we intend to test it, where it is being tested, and how long we expect to be testing it for. This is not a full review of the product yet but provides the background for a forthcoming review and allows reader feedback – perhaps there is something specific that readers want to find out about this product and the further review stages can address that.
---
Unless Santa Cruz decides to send us a test mule, we won't get the chance to see these bikes through a more rigorous test period. Are you tempted by what are effectively the gateway drugs to the wide world of Santa Cruz? Or are your sights set higher? Ride your big wheels on in to the comments below…