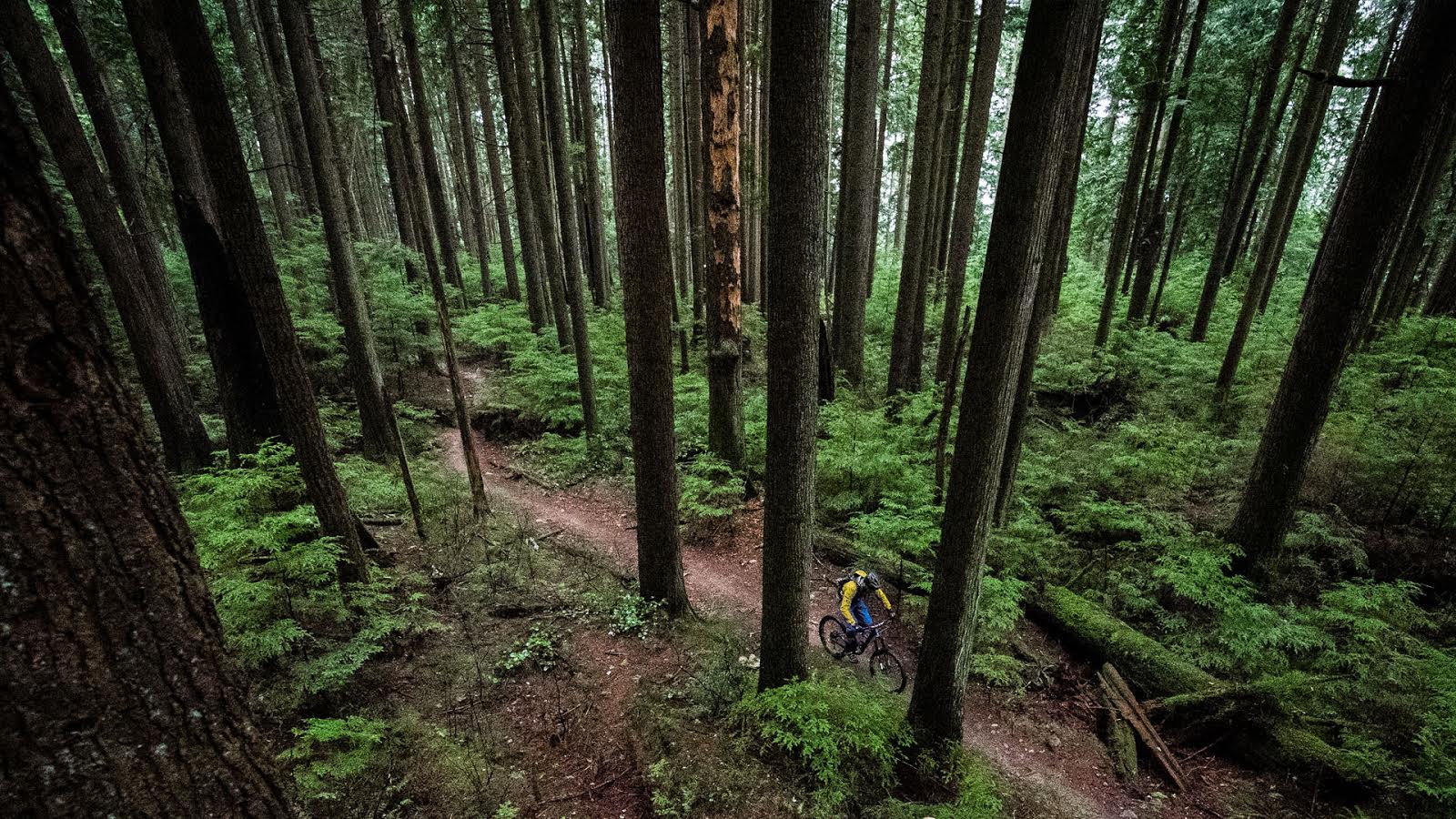 This is Peaty: NSMB Exclusive Interview
The advent of pocket video cameras, webtacular interconnectivity, and a voracious demand for entertainment means that we are in the age of self-broadcastification.
We can broadcast ourselves through Facebook, Twitter and Youtube webcasting. We can also feel closer to celebrities, people of infamy or even random Joes through the use of this techno-egotistical machinery. We are connected and the means to broadcasting is no longer in the hands of the few. Things have changed and we all rule the roost now.
Steve Peat is possibly the greatest competitive mountain biker to have existed. We all know him and his extraordinary tale of steely determination but a new webshow called This Is Peaty aims to let us all further into the man cave. Starting very soon, Steve Peat will be laid bare for all to see.
This Is Sheffield's Joe Bowman (the man behind the naked cyclocross video amongst other hilarious video vignettes of Sheffield life) is the man behind the camera. We spoke to him from his Man-Wolf den in Sheffield to find out about Steve Peat's embarrassing secrets.
---
NSMB: What is This Is Peaty? Isn't it something someone says about a Scotch?
Joe Bowman: Definitely one that's been sat around for a long time. This Is Peaty is an online web-series, documenting the life and travels of Steve Peat and co. All the fun and games in one place hopefully!
NSMB: When does it begin?
Joe Bowman: We've been on a few short trips already, trying to fit things in around the big man's manic schedule. But the first episode is going to drop 2 weeks after SA, so look for it early April. ThisIsPeaty.com should be packed with clips and other bits to tide you guys over though in the meantime.
NSMB: How often will we be getting episodes?
Joe Bowman: Once every six weeks, but this is flexible in case something good comes up. We're looking to even have a non-race episode in between round 1 + 2.
NSMB: Why is Peaty doing this?
Joe Bowman: I've worked with Steve with This Is Sheffield on a bunch of stuff and he liked the way we did things, especially the tongue-in-cheek style of all the edits. He basically wanted someone to document all the fun and extra things he gets up to outside of a race weekend, as he knows this is what the fans want to see. Expect plenty of carnage both on and off the bike.
NSMB: So, is he gonna retire? Is this the big farewell?
Joe Bowman: I hope not, I fancy a job next season as well. But seriously, he's far from it. He is still training as hard as ever in sunny old Sheffield. There's still life in the old dog yet.
NSMB: Clay "Serious is my middle name" Porter is making a film of Steve's life this year is that right?
Joe Bowman: Yeah, Clay and Steve have been working on Won't Back Down for a while now I think. Hopefully these episodes can be a good build up to the big show. Don't expect any voiceovers from me though, I'm a bit throaty.
NSMB: So, who is Joe Bowman?
Joe Bowman: If you google him, he's actually a famous cowboy, who's got a bit of a mean aim on him. There's no way I'm getting ahead of him in Google, unless I do something drastic. I'm one of the creators of This Is Sheffield and now Steel City Media. I've also worked in the industry for a short while heading up the Five Ten Bike side of things in the UK.
NSMB: Tell us something about Steve we might not know. Is he actually a cyborg? Does he actually drink Pimms? Is he much shorter than he looks but because he stands really close to people he looks huge?
Joe Bowman: His middle name is Dick, he's a lightweight and enjoys watching ITV's dancing on ice… and I'm going to lose my job before it starts.
NSMB: I think that will do. Anything more to add?
Joe Bowman: Maybe throw a question on the end – what would you like to see from This Is Peaty this season? I'm intrigued what people actually want from web edits…
NSMB: Top to bottom webcam footage of their mate's sister.
Joe Bowman: Steve's only got two brothers though.
NSMB: Thanks Joe, we look forward to seeing the fun and games.
---
Steel City Media is proud to announce This Is Peaty 2012.
Now then. Steve Peat… Where do we start? There's literally nothing left to be said, about the man who has done so much for his sport. His relentless enthusiasm, fun and approachable personality has molded him into the role model that riders and fans of all ages, look up to today, and will do for years to come.
Flat out both on and off the bike… It's the reason we all love him and it's the reason he's still at the top. Steve Peat has fun riding his bike. Plain and simple. This Is Peaty is here to document that fun.
This Is Peaty is set to take you on a personal tour, through the UCI World Cup, World Champs, British Downhill Series + tons more along the way. Coming April 2012. Don't think for a second that it's going to be racing 24/7… You get the beers in, whilst Steve and co provide the entertainment…
ThisIsPeaty.com is now live and will be kept up to date with all the latest news and snippets from the big man himself, so keep checking back for more….
Make sure you also give us a shout on:
Cheers!
---
Is this the closest we've come to a mountain bike reality show? Will This is Peaty show Steve's emotional side? Your thoughts below…