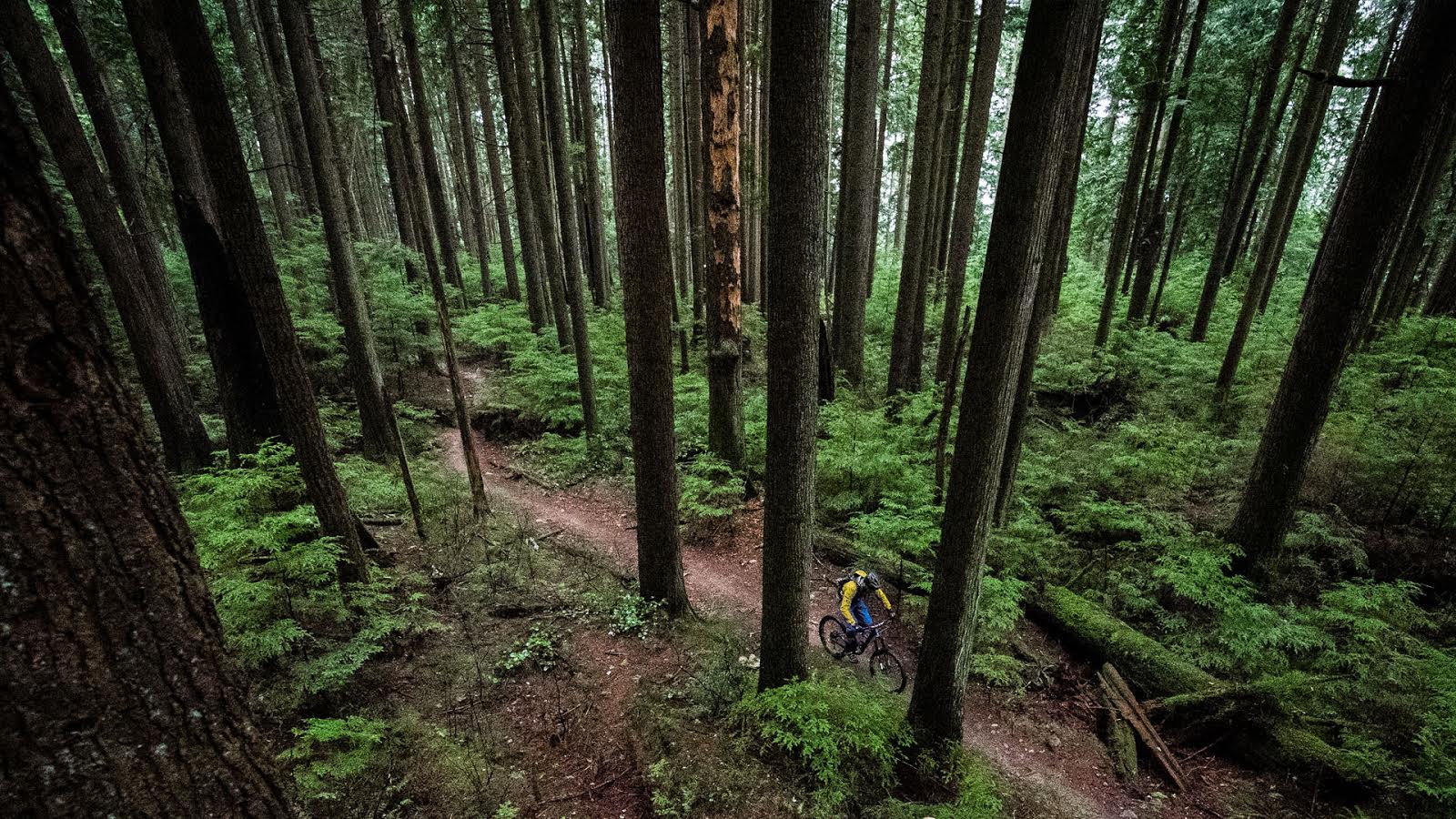 Mason in New Zealand – Part III
   Quick motivational read.
Another classic case of knowing someone who knows someone, and there I am stood upon a platform 110 metres above a canyon. I've got a hardtail strapped to my waist, and 16 inches of platform in front of me to roll the bike off of. After a few minutes of rigging and gaining composure, I threw a quarter of a pedal stroke before initiating the biggest front flip I've ever done.
I plummeted freefall for 60m before the rope of the giant swing gained tension and I continued my acceleration into the canyon below. I'm not going to lie, it was nerve-racking just trying to get the bike off the platform, but once you're gone, it's a pure adrenaline rush. They pulled me back to the platform after my swing had come to a stop, and then asked if I'd like to have another go. Obvious answer. This time I tee'd it up without a bike, and just threw a classic gainer into the chasm that is the Shotover River canyon. It was nothing short of awesome, and if you're ever in the region, a jump on this swing is highly recommendable.
My exploration of the trails and tracks around Queenstown continued, but on this particular occasion a reunion. I met up with McGazza on the last few days of my stay in New Zealand. Kelly was in town helping out with the Wide Open product launch, and doing some filming, so we felt it would be appropriate to snag a couple shots together. We cruised up the one of the local downhill tracks over on Coronet peak. With the snowlines still lingering, we stuck to the lower reaches. Zoots track is a fairly popular shuttle trail, with high-speed turns, and lots of creative little line options. Though it's fairly short, it only takes two minutes to rally the shuttle back to the top. Queenstown Bike Taxi runs a regular shuttle out there, so for a couple of bucks you can get your fix for cheap. The Bike Taxi not only runs on Zoots, but a variety of different locations in the region most days of the week including Wynyard in town, and Dirt park which is near Wanaka (~40 km's from QT).
A few clicks down the road from Queenstown are a couple of designated mountain bike trail centers. Offering up a cool collection of fun tracks that all connect really well, you can put together some fun combos. Maxime and I ventured out to a spot called '12 mile' one afternoon, as he insisted that this spot he knew would be perfect for some all mountain shots. It certainly lived up to my expectations. Traversing the shores of Wakitipu, we were able to get some wicked views. The trails aren't incredibly challenging to ride, but the surroundings are what make this place special.
The last day of riding and shooting in QT couldn't have been more perfect, with temps sitting around 20 degrees warm and sunny, making for ideal tacky trail conditions. I met up with the Wide Open crew at Skyline to tag along and grab some shots with their crew. Brook MacDonald and McGazza were in attendance as well as one of NZ's up and coming talents Connor MacFarlane. We spent some time shooting in the deep woods of the bike park, and on a few of their beautifully manicured turns.

  Brook MacDonald
After a couple of hot laps without the pack, we loaded up and headed over to Wynyard to session at Mini-Dream. Ideal conditions and perfectly buffed jumps and landings, the boys started to throw down some moves. We shot a couple more turns at the bottom of Wynyard and then called it a day.

  Kelly McGarry

  Brook getting full whipped.

  Brett Frew – Met this guy my first year in Whistler. Him and his roommates didn't like our sound system. Good to catch up with him while I was there.

  Tire folding traction.

  Kelly

  Eventually Kelly roosted his tire right off the rim.

  Connor MacFarlane
To be honest, I feel that I only scratched the surface of what NZ has to offer. But at the same time, I think that this little sample I had will be enough to pull me back there in the future. I couldn't have asked for much more given my short stay. Seeing old friends, meeting new friends, exploring new places, watching the All Blacks win the world cup with the locals, and most importantly riding bikes made this trip what it was. Great.
Special thanks go out to the Canadian Freestyle ski team, and the Wells family in Wanaka. Tom Hey, Jo Boyer, and Ryan Purcell for their awesome hospitality. Fraser Gordon and Indri Clendon for lining up sweet activities. Kuwaru Jet Boats, Shotover Canyon Swing, Queenstown Bike Taxi. Brad Rowe at Skyline for getting me into their wicked bike park. Caleb Smith at Spoke Magazine for his amazing moustache. Maxime and Florent (the frenchies) for always being down to ride.
Next stop, Indonesia.
---
Well, that's a wrap on Mason's escape to New Zealand for the shoulder season – but it seems he didn't stop there. Any words for Mason? Drop him a line below…