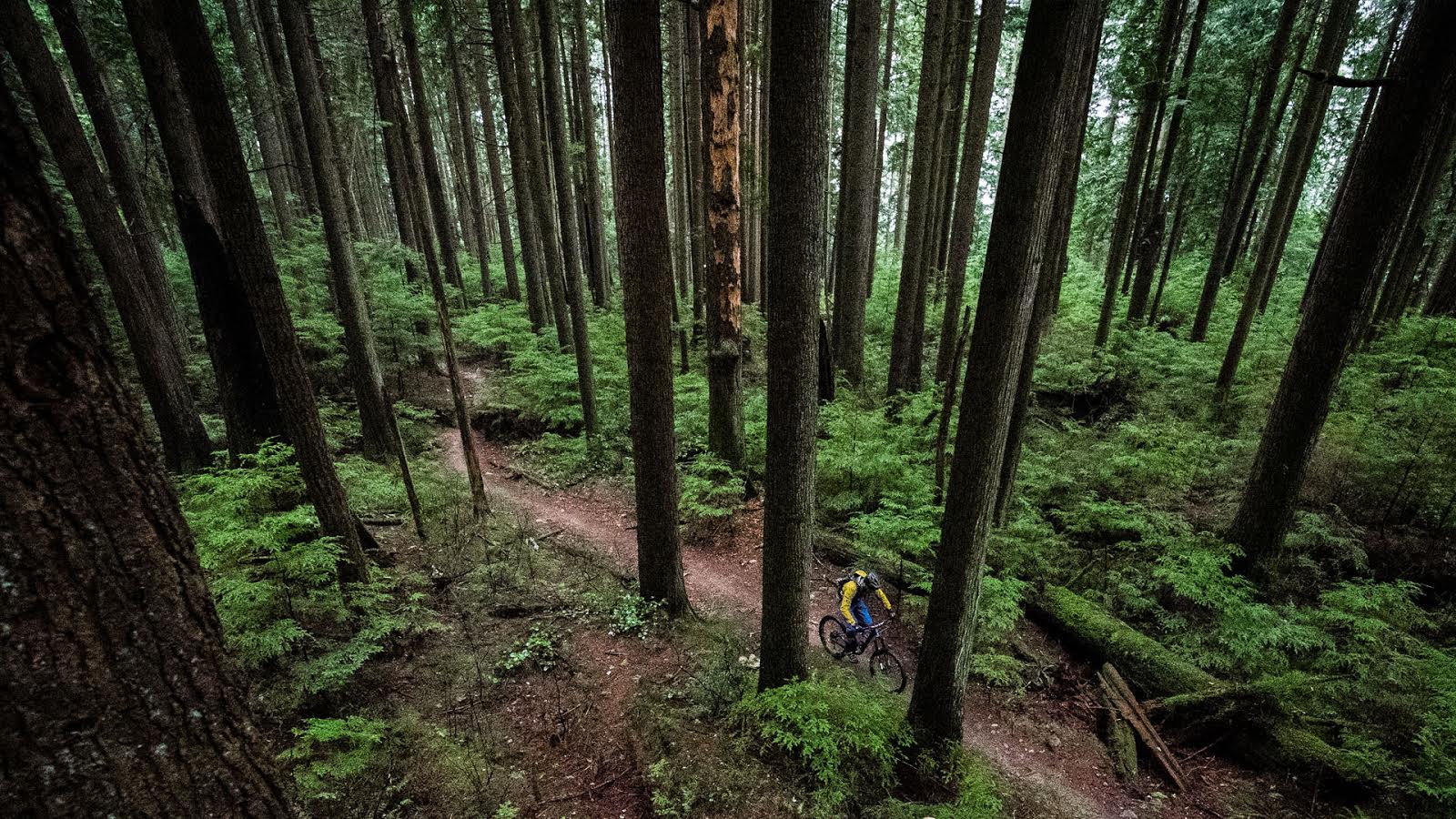 Hill and Brosnan Sweep Aussie Nats
The fourth & final round of the Australian National Downhill Series was held two hours north of Sydney at Awaba Mountain Bike Park.
Both Monster Energy-Specialized riders, Troy Brosnan and Sam Hill were fresh off their 1-2 podium finish from the weekend before at the Australian National Championships, and being the last round for the season both were keen to establish dominance on what is known as Australia's most technically challenging course on the National Circuit.
Sam Hill arrived early and had his first inspection of the course on Wednesday afternoon, but his practice session was rained out. Hill then attended an in store signing at local Bike Store, Drift Bikes, signing everything from bikes to neck braces as well as sharing his opinion on the local course and the upcoming race. Hill also chose to sit out practice both Thursday and Friday to conserve energy and watch the track deteriorate under the worsening conditions due to the relentless rain. Sam also used the break to swap tires and make his own custom modifications to his Specialized Hillbilly's.
Brosnan arrived Thursday night and battled through a rainy Fridays practice to get his eye in on course.
Saturday's seeding saw Brosnan finish with a 4:10:23, just half a second in front of Hill, which fuelled the crowd's interest and buoyed the showdown that would unfold come race day.
On Sunday, before the afternoon finals, both Hill and Brosnan inspected the course to get a better feel on what course conditions to expect in their races runs.
Early on in the finals, riders were already going under Brosnan's seeding time and edging closer and closer to the sub 4-minute mark. Hill was the first to go under 4-minutes posting a 3:57:32 and all eyes turned to Brosnan. Hill had looked calm all week and sat at the finish waiting Brosnan's final time to post. In the bottom third of the course Brosnan pushed too hard inside one of the final turns and was stood up by a tree. He regained control of his bike and pushed off, making his recovery look seamless. But to beat his team mate on such a technical course he would need a near perfect run and the mistake cost him, crossing the line under 4 minutes with a 3:59:32, exactly 2 seconds down on Sam's winning time. Once again Monster Energy-Specialized goes 1-2, only this time in reverse of the previous weeks results.
Despite coming second on the day, in his rookie senior year, Brosnan wrapped up the National Series overall adding to his National Championship crown picked up last week. Sam Hill kept it close and locked up second overall in the series.
Sam Hill- "I really enjoyed the track here today. It's definitely the most fun and challenging track this series and the rain has made it even more world cup like. So it's awesome to get the win and still have Troy second. I feel like I have been close to a win for the last few races, so it's great to end the series on top of the box."
Troy Brosnan- "I had a lot to do here to learn the track, and even though it was constantly changing due to the conditions I felt on top of it. I had a smooth and fast run with one little digger, but I was still happy considering. To get second, and keep our 1-2 record was important. Bring on the World Cups"
Sean Heimdal- "Another amazing result from these two and I can't wait to crack open a cold green down in South Africa with the pack back together for the first time since Worlds. It'll feel good to get back on the World Cup scene and I'm probably as excited as the rider's are to see their fresh new Demo's!"
With only two weeks to go until the start of their World Cup Season, both riders are looking in top form and set to dominate the world stage and battle it out all season for the top honours that await them in the world stage.
We'd like to thank the following companies for their continued support: Monster Energy, Specialized Bicycles, Mad Catz, SRAM, Truvativ, Rock Shox, Avid, DT Swiss, SDG, Renthal, Troy Lee Designs, Maxima, Spy Optic, Cane Creek, e-thirteen, Contour, Five Ten, Alligator, Team Associated, Kicker, KMC.
monsterenergy-specialized.com
I-AM-Specialized
Facebook
@MESracing
@troybrosnan
---
After being second to Brosnan's domination in this series, Sam Hill finally came through with a win. With two weeks to go to the World Cup in South Africa, these guys are about to play in a much bigger pool. Any predictions?