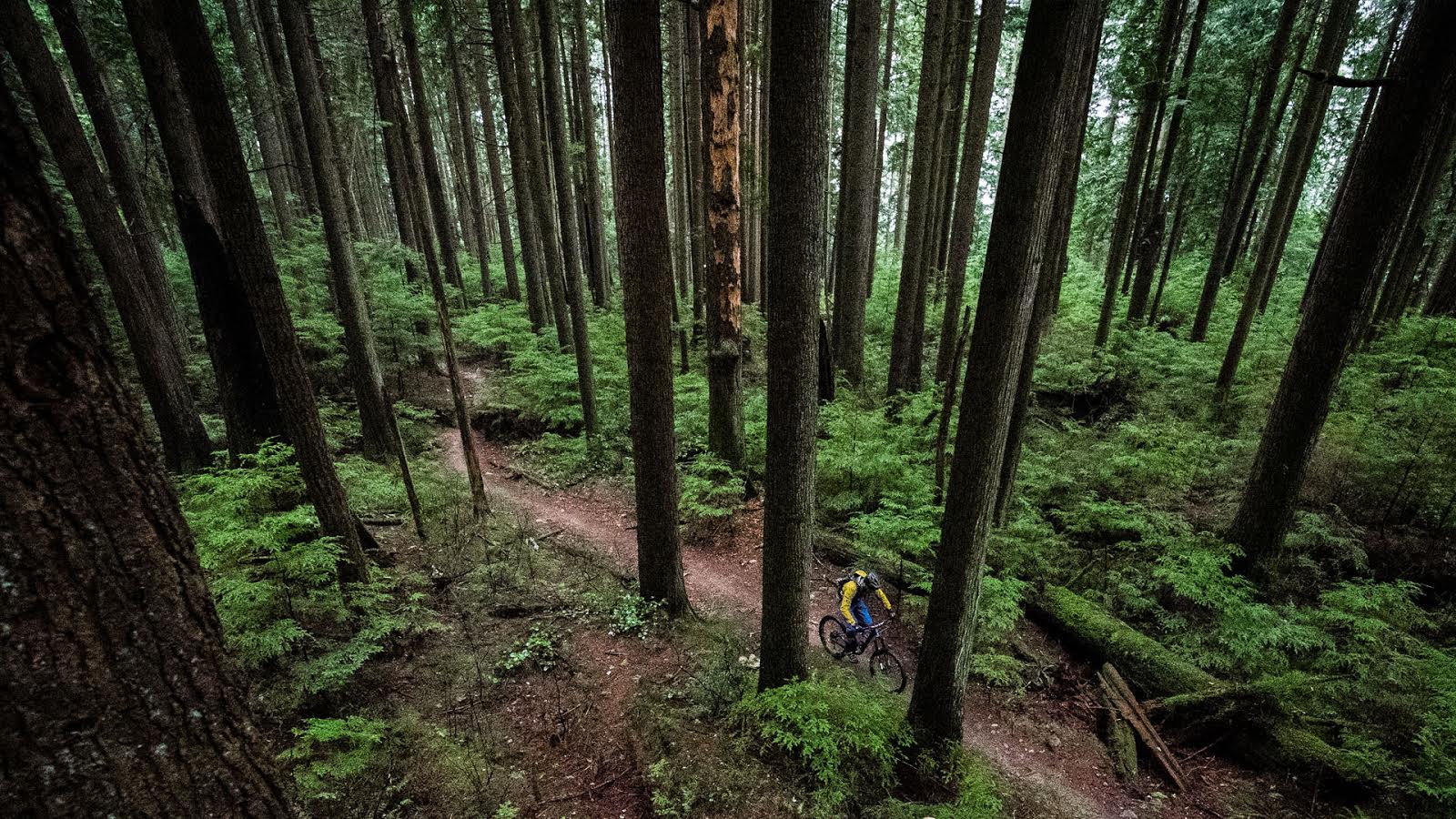 God is in the Details
Paul Brodie has been tinkering on side projects while running his frame building school out of UFV in Abbotsford. This weekend marks the culmination of his Whippet, a from the ground up hand-built reproduction of a suspension bike from the 1880s. Brodie is showing the completed Whippet at the North American Handmade Bike Show in Sacramento, CA until March 4. This article is a glimpse into a few of the processes involved in reproducing a bike from scratch.

---
The original Whippet was hand made in London, England, by C.M. Linley and J. Biggs. Apparently, they were cycle engineers of some repute! Whippets were very successful from 1885 to 1888, but all that changed with the invention of the Dunlop pneumatic tire in 1888. This new tire insulated the cyclist from much road shock, and the Whippet was suddenly obsolete. As a result, Whippets are rare bicycles; there are (probably) less than ten surviving today; mostly in Museums and private collections.
The Whippet design was exceptionally unique, and definitely ahead of it's time. It did, however, have a design flaw: adjusting the chain caused the (2) headtubes to slowly become increasingly mis-aligned, resulting in the front "scissor linkage" gradually unable to work when the bars were turned… the Whippet has (7) pivot points in it's suspension design.
The Whippet rear hub was made of bronze on this original bike, and also had radial spoking, which I did not expect at all. I ordered a short bar of bearing bronze, and took a few cuts. I did make a quick drawing on a piece of cardboard.
Here the first side is done, so a machinist square (from a combination set) is used to layout where to start drilling the holes on the other side. You can see the fine red felt pen marks. One side is offset from the other.
For each hole, you centre drill, tap, drill .600″ deep, go half way with a plug tap, then all the way with a bottoming tap. If you break a tap, you will never get it out, it's too small. Best just to take a break and order more bronze… It's a very time consuming process, and with 2 hubs there are 64 threads to tap.
The Whippet bottom bracket is not so simple. It holds the lower spring mount, and also incorporates the swing arm pivot. On the far right is the "spoon" brake, used against the rear tire. The Whippet has no front brake. Good Luck if you're going downhill in the rain…
2 chunks of steel, a thick walled tube, and a couple of sealed bearings. I decided it would be easier to make a 3 piece BB, rather than carve it from solid.
The spring mount. I roughed out a shape on the lathe, and then cut the sides on the bandsaw. I didn't have a drawing, just an idea of the approximate size… seemed to work out OK. Sometimes I just grab a piece of metal and start making something: I don't always know the final shape, but it evolves as part of the process.
This is where it all comes together. A few very small TIG tacks hold the 3 piece BB assembly for brazing with the nickel silver rod. Then back in the lathe to bore the holes for the bearings. In machinist talk, "size on size" would be good here. This means using a micrometer and a telescoping gauge to measure the ID of the BB would be EXACTLY the same size as the bearing. This would result in a "light press fit", meaning the bearing could be tapped out without too much trouble. That's it for now. You can see the swingarm as it fits in. The shaft is 7/16″ diameter.
I have quite a few photos of the Whippet sitting in the Ottawa Museum of Science and Technology. It's under plastic, sitting up in a mezzanine, and not on display. I do not, however, have one photo that shows an entire crank arm. So, here is the lower section, held to the BB axle with a tapered cotter pin. The top of the crank arm featured an adjustable slot for different crank lengths. Isn't that perfect for a cyclist that has one leg longer than the other?
The starting point was a bar of 954 bronze that cost me $100 several years ago. 954 bronze has a higher tensile strength than 4130 steel; perfect for strong crank arms.
A facemill was used to make a very slight taper from top to bottom. The sides were still parallel, so it was easy to hold the arm in the mill vise and slot for the pedals. See the arc scribed in the (lower) machinist blue? We need to machine a radius very close to that line.
A large endmill is used to do that. Now the sides are milled at a slight angle. Back into the rotary table for machining the radius around the BB axle. I don't know if Whippets really had bronze crank arms, but why not? The late 1800's were a time of great bicycle (and tricycle) experimentation, and bronze was used in other cycle parts, such as hubs. I enjoyed making these crank arms, and they polished up quite well.
Here's a few specifications:
wheelbase………..43.5″
weight……………..44 lbs
tire diameter……..30″ geared to 55.5″
final drive…………block chain and sprockets
brake………………rear spoon brake
crank length is adjustable from 5.75 to 6.5″
What's it like to ride? I'm told it was a terrible bike to ride! First of all, solid rubber tires. Then, the suspension had one spring with ZERO dampening, so every time you pedaled, it "bobbed". Finally, the seat was mounted on a big coil spring, so you were bobbing on a seat that was bobbing on a frame… Yahoo!
---
What do you think of Brodie's creation? Does it get you stoked to build your own bike at his school? Or are you happy with what the market's got to offer in steel hardtails? Whip it below…