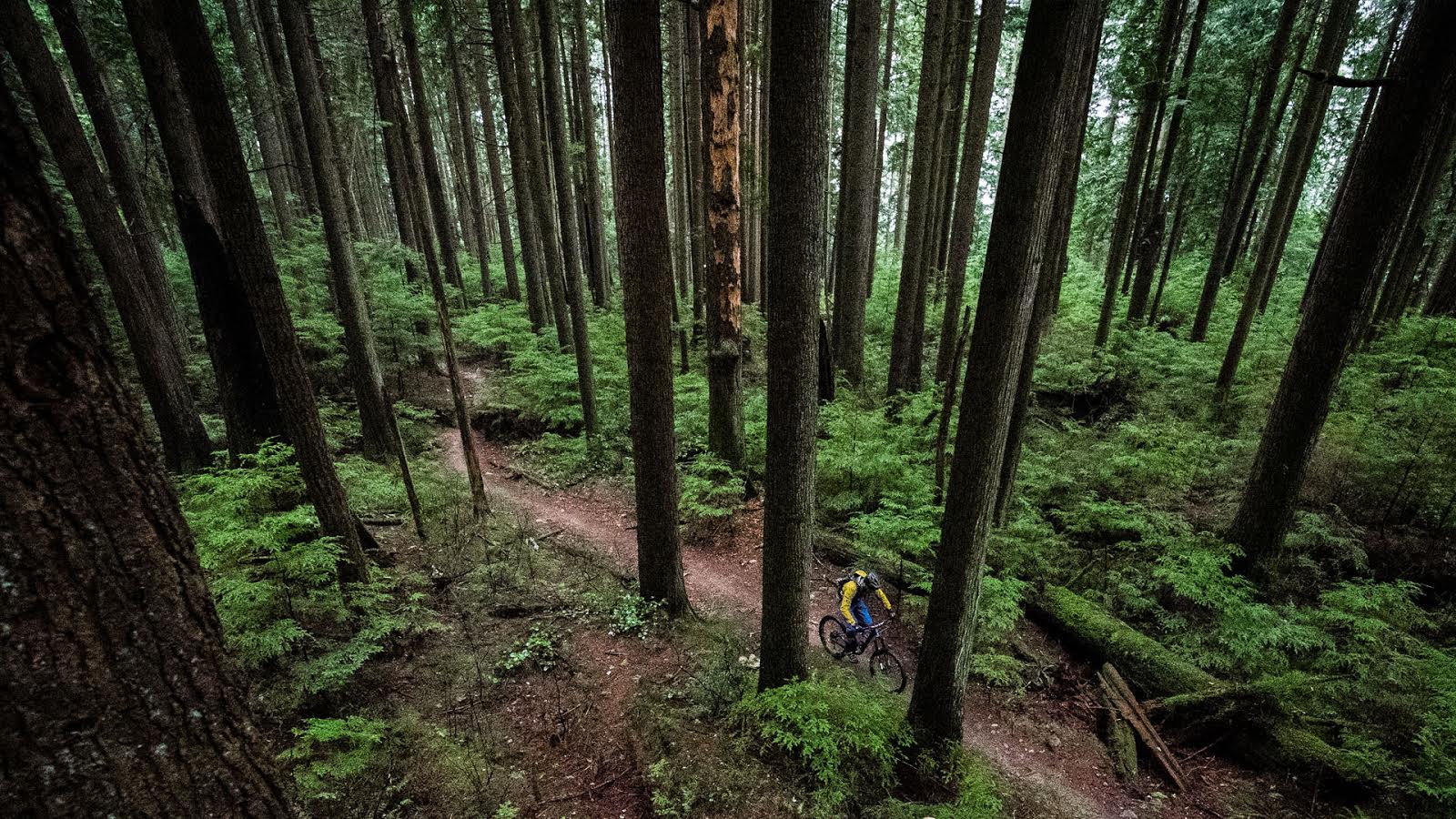 Lost in the Desert

  Having a transcendent moment in Sedona, Arizona.
There are moments in your life where you know something has changed. Transcendence. Riding a trail called Hangover in Sedona, Arizona, brought me one of those moments. My world became bigger that day. I'm like Homer Simpson tripping around in the desert, trying to find my soulmate.

  Seb Kemp pondered the meaning of life a lot this week… Sedona will do that do you.
Over the last few days riding around our base camp in Oak Creek, just south of Sedona, I was starting to become comfortable with the local terrain; there are a number of traits of the red rock hills here that even make a North Shore rider feel at home. It is quite unusual, however, that the largest trees are not much higher than Dangerous Dan's Ridiculator, or that the trails are lined with cacti and a whole host of other fauna ready to rip your clothes as you whizz by.

  The new Superlight 29, the gateway to the big wheel in the Santa Cruz lineup.
Equipped with Santa Cruz Bikes' new Superlight 29 and Highball models, my task seemed simple: ride bikes, shoot photos, and avoid getting in Dan Barham's way. Note how I said "seemed"… the riding was going alright, but I must admit to having some photographic equivalent of writer's block. The complete inverse of the Shore's 99% of the time in the trees experience, the trails in Sedona are… a sensory overload.

  Bell Rock is one of the more famous formations in the area, which means it's covered in tourists all day. There are some really smooth hardtail-friendly trails in the surrounding area.
I've come to realize that the trees and fog and rain on the North Shore are my security blanket—but there are some things about Sedona riding that really do remind me of home:

  Sunrise shooting with Dan Barham and the Superlight 29, Bell Rock in the background. Photo ~ Dan Barham
1. Slow average speed. Just like the Shore, much of the riding in Sedona is slow technical, twisting through washes and other eroded features. Wide open sections are more prevalent than on the Shore, but slow tech is all over the place.

  Most every plant in the desert is dangerous, but the ocotillo is one of the scariest; two to four metres high with spikes every half inch. Despite some close calls, I escaped without an encounter.
2. Builders use rock work to bridge unrideable terrain. On Sedona's trail network, rocks serve a similar purpose. It is very common to see a line of rocks carefully placed and strung together to get riders over a crevasse or up a techy section of trail. Using rock armouring to adapt terrain to wheeled movement.

  Dan Barham riding an off-camber slickrock section on the Highball 29er hardtail. The wide angle lens downplays the size of it… the guy's got a big bag.
3. Unpredictable trails. One of my favourite things about the trails at home is the fact that every trail is different. Certain sections of trail require different techniques, and part of mastering the Shore is creating a mental map of these sections. In Sedona, there is a similar need to know all the unique features and the body English for tight and irregularly-shaped turns and climbs.

  A straight section in Sedona is pretty much guaranteed to be followed by a sharp turn. Finally, my very own example of the classic Dan Barham solar flare shot. Photo ~ Dan Barham

4. Power climbs. Saving your energy on flat sections to power up the techy climbs. Think Bridle Path on Seymour or Baden-Powell on Fromme. The initial introduction to XC riding here in Sedona was on trails that reminded me of these North Shore traverses. The technique of placing your front tire where you want it and trusting the rear to follow works well here.

  Seb climbs the back side of Cathedral Rock, dreaming of pancakes.
5. Minions are the tire of choice. Rather than the shop shelves, look to the locals' bikes to find out what tires really work in an area. It turns out the tire that many of us trust to ride the Shore also works on Sedona's slickrock and slow tech.

  The Highball 29er and the largest pile of cacti I found on my solo adventure in hardtail heaven under Bell Rock. The Highball is clearly descended from the Chameleon I remember so fondly, and it was a blast to rip around the dusty red trails and slickrock.

So that is how Sedona is like the Shore. Getting back to my original point, though, I wanted to talk about a completely mind-blowing experience: how Sedona is nothing like the Shore. Getting ready for a field trip to Schnebly Hill, the collective anticipation mounted to see one of the more famous trails in the area.

  Abby and Ariel run the Santa Cruz demo tour, and they always wear helmets while driving the Sprinter van.
I look at our guides' bikes and see well-worn Super Tacky Minions, while my test rig is equipped with 2.25" Ardents. I can handle that, but there is another problem: whenever I have to get off my bike, I am reminded of another ground-human interface that doesn't work well with these rocks: my XC race shoes.

  Mr. Ferrentino looks over the entrance to Hangover, a trail called Cow Pies. The high point of the ride is the saddle on the far left of frame.
Many times I have been humbled by a rider's skill on my home mountains of the North Shore—but at least I feel comfortable there. On the high-exposure slickrock at elevation in Sedona, I am a fish out of water. My lungs gasp for oxygen, my throat dry and sticky. We are headed for a trail called the Hangover, apparently a step up in gnarness over what I'd experienced so far.

  I shot this photo from a bonafide vortex; these are apparently a positive energy source, but I'm ready to blame the vortex for the scared hour of my life that followed.
The Hangover is named for the route it takes along the backside of the mountain: the trail winds its way along the northern exposure under a natural overhang that has eroded out of the sandstone over millions of years. The youngest rocks in Sedona—the flat caps on the ridges—are 270 million years old.

  Gary Perkin rides the section from which the Hangover was given its name.
After a fire road climb to the trail head, we started the off-camber traverse to the saddle. A couple of close moments with cacti before we were finally on slick rock for good had me ready to walk at the drop of a hat. With nobody behind me, I watched as the group climbed yet another face with no discernible trail. My shoes lacked any semblance of grip as I forged my own line up the red rocks. By the time I reached the saddle, our high point on the ride, I was indeed scared shitless.

  A sea of riders make their way up the final ascent to the saddle. I was soon to follow, my XC shoes inspiring no confidence whatsoever.
The view from the saddle was nothing short of amazing, but being near the back of the group my time to enjoy it was limited. In an instant, my apprehension returned as I watched the first five riders of the group ride straight down a slickrock face to begin the descent. I assumed my position near the back of the pack, and carefully plotted my way down the "easy" route. Save for a couple of exposed sections, the Hangover itself was an experience worthy of its fame.

  Abby Hippely rides all over North America with the Santa Cruz demo tour. Watching her drop in to this highly exposed slickrock descent made my jaw drop.
As we descended out of the north traverse, through another pucker-inducing slickrock section, and back into the trees, my mind eased into a state where I was able to decipher what had just happened. Switching out of survival mode, I carved corners, clipped my 750mm bars on trees, and hit a couple more of those Shore-esque rock rolls. My heart had been racing for over an hour, since we had started the main ascent to the saddle. I'm not usually afraid of heights, but this day was different.

  The view from the saddle is worthy of the effort, and the curved wall above is good for at least ten minutes of yelling to hear your words echo back.
When we got back to the parking lot, I was asked what I thought of the ride. My immediate answer was "my world is bigger after doing that." I had been pushed to do something outside my comfort zone, outside my concept of mountain biking.

  Ariel Lindsley is the other half of the Santa Cruz demo tour. He's humble about his racing roots, but they shine through in his riding.
This was every rock face on the Shore, in a row. I'm used to being scared for a rock face at a time, concerned if my wheel is going to catch a root and throw me off line. On Hangover I was concerned that I was going to lose a wheel for an hour straight.

  The back side of the Hangover. Can you see a trail?
The next day we did a long loop from camp, under the guidance of Chewy, a local shredder who works at—as the name might indicate—the coffee shop-slash-bike and rental shop, the Bike and Bean. Chewy rides an old Titus Super-Moto with a coil shock and a Boxxer, but had no trouble breaking trail ahead of a fast group.

  Seb riding out of an optional rock roll line below Chicken Point. This trail was good fun both up and down.
While the folks at Santa Cruz had gladly swapped for short stems and 750mm bars when we wanted, on this day I chose to keep the XC setup of an 80mm stem and 710mm bar.

  Ariel drops in on his Nomad, a trusty all-continent ride.
Winding our way out through Chicken Point, the Superlight felt better than the previous days. I cleaned most of those scratchy climbs and enjoyed the descents. Of course, this ride didn't have as much exposure as the Hangover. We climbed past the Nuns and Blowjob Rock to descend Hogwash—a twisty cliffside traverse, and Pigtail—a speedy descent with jumps built into natural features all the way along.

  Playing around on Submarine Rock, a popular tourist destination and much larger than I was expecting.
Hooting and hollering at the bottom of Sedona's version of Bobsled, we headed over to Submarine Rock via some jeep trails. Sedona is indeed a tourist town, and a popular activity is to access the geological features via customized jeeps. I was feeling quite at home on the big wheeled XC machine, and decided it was time for my cliché butt-buzzing slickrock shot.

  Getting over my inhibitions and rolling some steep slickrock. Photo ~ Seb Kemp
We looped back to Chicken Point and then descended all those techy climbs. Again, the group was stoked on smashing some turns, and my confidence had returned. There's something to be said about pushing your limits; Sedona had unexpectedly pushed me to my breaking point, a shell of my usual confident self. In a way, this wasn't all that different from my experience of learning how to ride the Shore. I've got unfinished business here in Sedona… though next time I'll wear shoes with better grip.

  Dan Barham and Gary Perkin were busy all week shooting promotional material for Santa Cruz. I declined the morning photoshoot more often than not but watched many a sunset with these two.
---
Sedona's 300 miles of singletrack have something for everyone, and the new Santa Cruz 29ers feel right at home here. Have you ever been lost in the desert? Like the looks of the new bikes? Your words below…