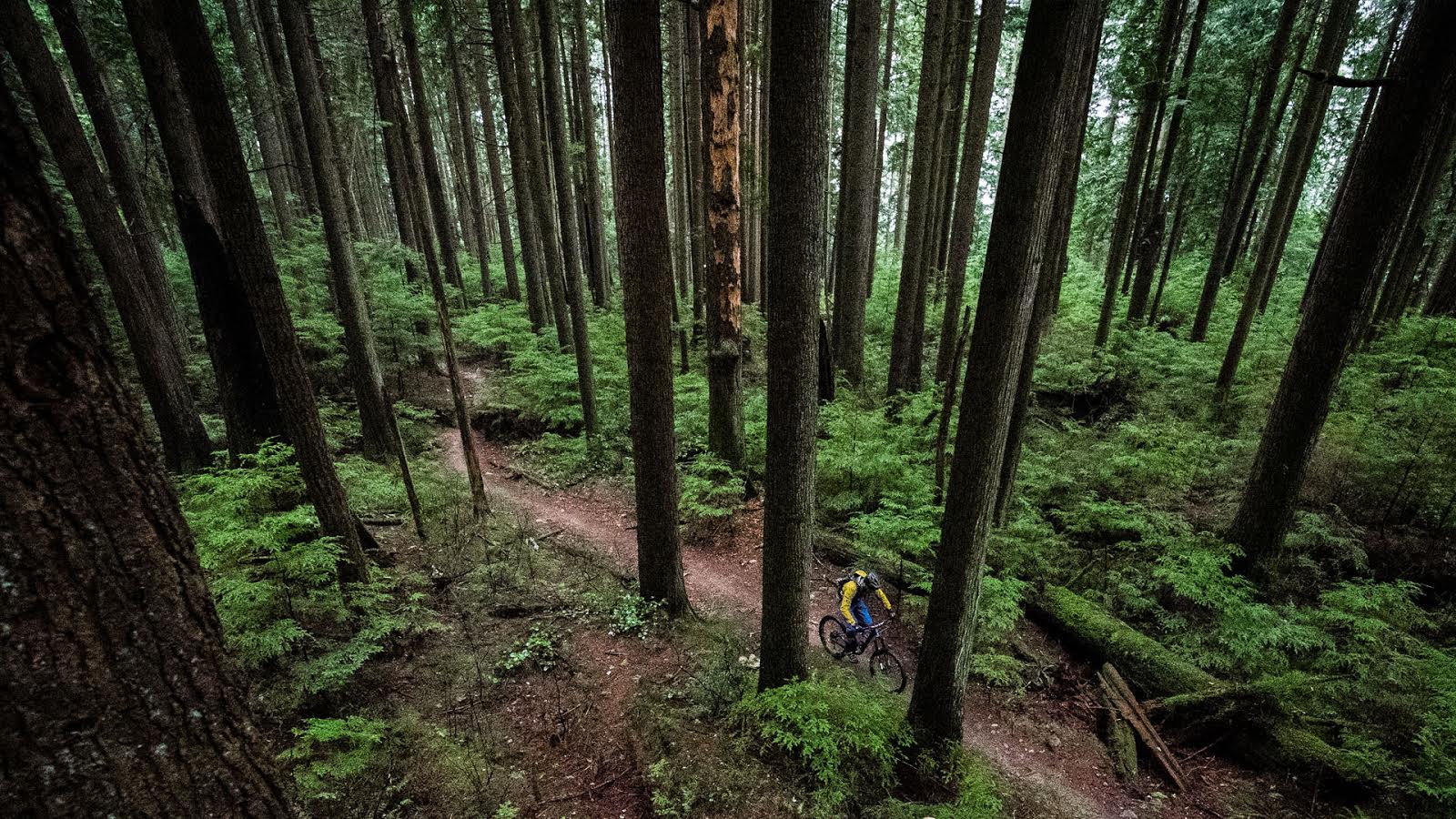 Quick Queries #2
As part of NSMB.com's Video Week, Quick Queries puts out simple questions to a range of videographers to paint a picture of the decisions that these guys go through on a daily basis. Our second query has to do with the equipment videographers use to capture their gems. With digital SLRs shooting HD video, the choices are endless – but some still choose a dedicated video camera… so, Camcorder or DSLR?

---
DEREK WESTERLUND
Derek Westerlund is the mastermind behind Freeride Entertainment, who don't just make freeride mountain bike movies.
"DSLR works great for places like airports. Has it's limitations for real world applications and looks shitty with long lens and high action. Camcorder…..nice one! Haven't heard that for awhile."
---
TOM GRUNDY
Tom Grundy is the young Brit who has been learning to use a tripod occasionally and has recently made some hilarious, if somewhat weird, web edits.

"I use both: a Panasonic HMC 151 and a 550D respectively. At the moment, you can't beat camcorders at races, quick and in focus, there's no messing around with them and the shots they get are good. There's no "Oh wait a second let me just get it in focus" or "Just changing lenses quickly". DSLR's are on the rise; big sensors and nice looking images, plus the flexibility to shoot photos. They come with a lot of baggage. Rigs and tripods, lenses and microphones. They are really nice for interviews and lifestyle but at the moment I still prefer my Panasonic."
---
DAVID PEACOCK
David Peacock is a part time filmer and editor, managing editor of Ridemonkey.com, contributor to Bikemag.com, Newschoolers.com and others, supposedly full time student, full time skier and mountain biker. He also made one of the cleanest and funniest web edits of 2011.
"I've only ever used DSLRs, aside from the odd stint on a RED, but I think it depends on your needs. Most of the work I do is for the web, and with content on the Internet being so diverse and multi-faceted, a versatile tool is mandatory. Switching from shooting photos to video by the flick of a switch makes generating large amounts of content over short periods of time easy. There's a reason the DSLR is the weapon of the web. If the funds, desire, and necessity are there though, you can't beat the visual quality of a RED or even an AF100, on which the Coastal Crew shot the majority of Inside Out. While I owe a certain allegiance to my 7D, I wouldn't hesitate to be unfaithful if seduced by a RED Scarlet."
---
MIKE GOLDSTEIN
Mike Goldstein is a BC based videographer who has produced the Whistler Bike Park 'Elements of Perfection' web edit marketing videos, but he has also produced a full length biking movie, 'On the Line'.

"I'm wondering what you mean by 'camcorder'. If you mean your parents' miniDV camera used to film school plays then I don't get why it's a question. If by 'camcorder' you mean something like an AF100, FS100, or F3, I'll say DSLR still for 95% of the situations, especially if it's for online release. If you know what you're doing, you should be able to make DSLR footage look pretty darn close to any other camera, even if it's for the big screen. Just look at some of the features that have been shot primarily on 5D such as "Like Crazy" and "Act of Valor"… amazing stuff."
---
DYLAN DUNKERTON
Dylan Dunkerton is one third of the Coastal Crew production line. He is the guy with the eye for shots and the editing wizard powers. This year the Coastal Crew released their first full length movie after several years of producing web edits.
"DSLR will always be my choice, because it opens so many doors for young film makers with a keen and and a shallow wallet. Like me when I started. But they do some weird stuff like aliasing, shutter roll, lack a lot of control like audio inputs and control, peaking, built in filters, ergonomics, electronic view finder etc. At this point in my career the DSLR is good for low light, small spaces, run and gun or just for abusing because they are so affordable. I would prefer to be shooting higher resolutions and frame rates that something like the Red shoots at. A DSLR is a great secondary camera but I would never use one for my primary camera. I am currently shooting mostly on the Panasonic AF 100.
---
CALLUM JELLEY
Callum Jelley has been playing with video stuff for several years now. He helped film and produce the Summer Gravity Camps videos last year and has provided additional filming services for the Coastal Crew.
"DSLR. For all the usual and boring reasons, although the more I film and the more I branch out beyond the world of action sports I am finding myself drawn toward a bespoke film camera. Luckily now companies like Panasonic, RED and even Canon are making proper film cameras that you can still use your existing lens collection with."
TAYLOR LOUGHRAM
Taylor or the Squamish loc-dog who filmed and edited 'You Like This'. His professional work stretches well beyond this so check out this interview with Taylor from Camerman.com
"I own a DSLR myself and I'm happy with the image quality that it gives and I like the option of being able to snap a photo at any moment. However, on a professional level Red and the DSMC camera system they have developed are the only way to go. There is a new Panasonic that is about to start showing up, it's called the HPX-250 and looks pretty good from what I've read so far."
STU THOMSON
He is faster than most but passed up the downhill racing to etch out a new inside line making videos. His company MTBCut make an impressive number of the World Cup team videos and he has produced incredibly original content like Industrial Revolutions with Danny MacAskil and the Orange Bikes factory tour with Guy Martin.
"Soon enough there might not be to much of a difference as the two begin to merge. As it stands though I love them both, camcorder for the fast DH shots, having a zoom is the best way to truly portray speed (watch any Alex Rankin film). You can't beat the beautiful image out of a DSLR though (not on a budget anyway), but there's so much crap that goes along with using one (audio, handling, workflow etc)"
---
DSLR wins for accessibility and adaptability, but apparently nothing beats a dedicated film camera. Still using your parents' MiniDV?