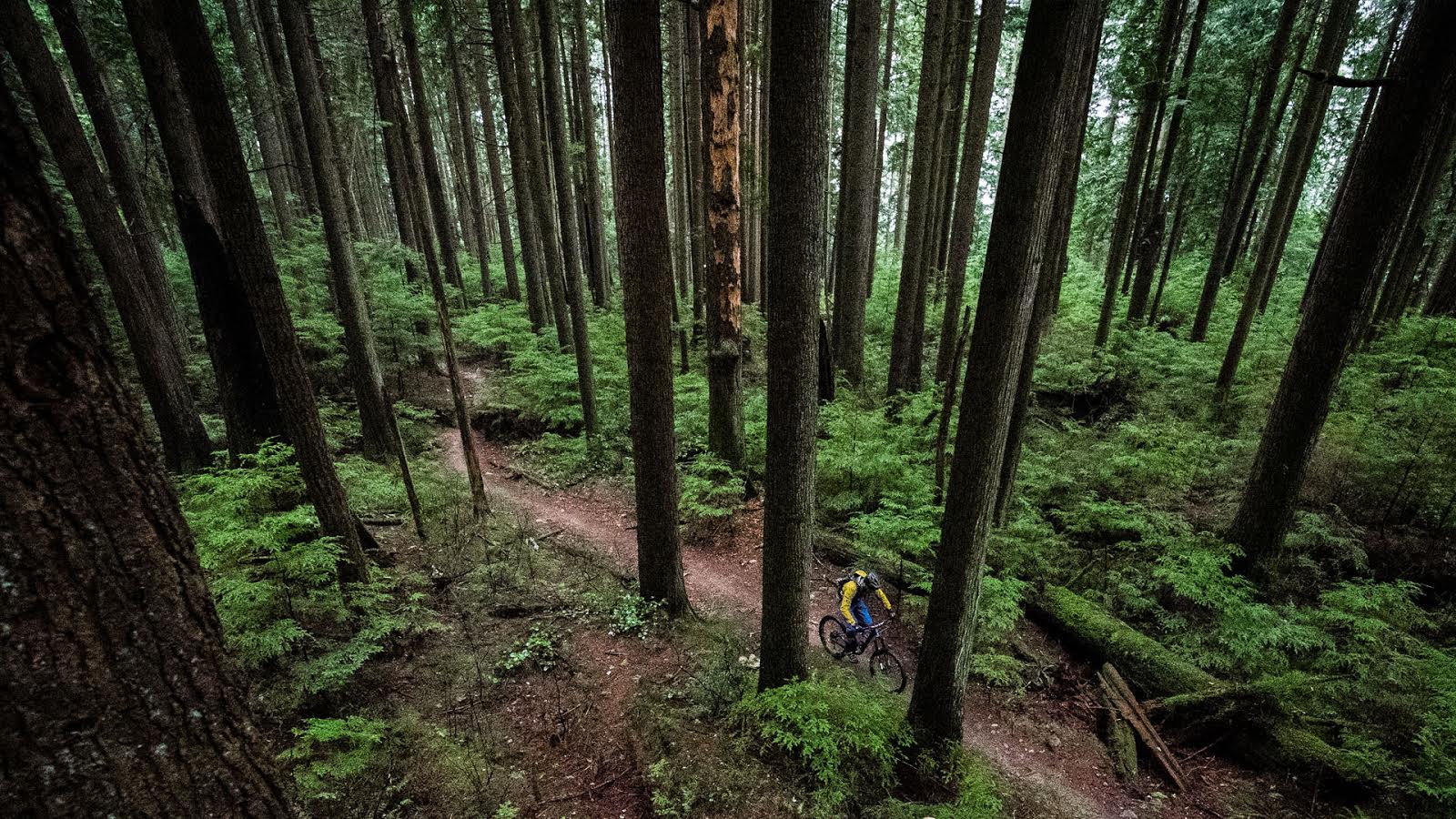 Mike Goldstein Interview
Mike Goldstein is a young film maker from B.C. who has been steadily honing his craft and learning the business for several years now. He began documenting the bike bum lifestyle in Whistler with films like 'Living the Dream' and 'On The Line' then went quiet for a bit until last year when he scooped a great opportunity to shoot the 'Elements oF Perfection' series for the Whistler Bike Park. Paul Stevens caught up with him to find out how his life path has lead him to filming and where the next projects will take him.
Paul – Who is Mike Goldstein?
Mike G. –  Mike Goldstein is 21, currently living in Vancouver during the school year and Whistler during the summer. I'm completing my Bachelor of Fine Arts in Film Production at UBC, and do freelance commercial filmmaking year round.
Paul – How did you start film making?
Mike G. – In 2005 I picked up my sister's little mini-DV camera and shot the slopestyle at Crankworx that year. The year after I decided to make a 'film', if you want to even call it that, about a few friends who worked at the same bike shop as myself. After that, I was hooked.

  Mike will have his camera pointed at Steve Smith a lot this summer.

Paul – Can you tell me a bit about how you have developed from "the kid from Bike and Bean with a camera" into the fully fledged professional cinematographer we see today?
Mike G. – After I made my film in 2006, entitled "Redefined", I started developing a lot of shorts at school, and eventually bought a good camera and started filming as much as I could. From high school sports highlights to music videos, I shot everything I could with my friends. In 2007 I took the mountain bike filming a bit more seriously and created 'Livin' the Dream'. The film included segments of various Whistler locals, and a few of the segments made it online.
During 2008 things became a bit more serious. I won two awards at the Toronto Student Film Festival and developed one of the first full-length online mountain bike films available for free, 'On The Line'. The film was released in May 2009 with a premiere at the GLC in Whistler. The day it went live online, Go Daddy shut down my account, which was supposedly unlimited bandwidth, because of the traffic it was getting. Fortunately I was able to transfer everything over and get it back running quickly.

  The crotch cam.
The Summer of 2009 was a bit of a weird one. Things didn't go as planned at business school that year and I didn't film too much, with the exception of 'Just 3 Guys On The Open
Road'. I ended up selling my camera that fall and didn't plan on filming again. I took that year off school and started working construction full-time, planning on starting my carpentry apprenticeship training the next fall. But in the spring of 2010 I realized I still wanted to be filming more than anything else. So I bought a Canon 7D and reapplied to UBC and got in; this time for Film. Summer of 2010 was a really productive year, getting a lot of shooting in with riders such as Paul Stevens and Ian Morrison. After that, commercial work came up and that's where things went in 2011 and where they are today.
Paul – It was great working with you on the Elements of Perfection series for the Whistler Mountain Bike Park last year. How did that project come about?
Mike G. – I had known some of the marketing guys at the Whistler Mountain Bike Park for a little while, but near the end of summer 2010 I managed to get a sit-down meeting and was told that they wanted to work together in 2011 in some way. April 2011 rolled around and we sat down and discussed what sort of videos they wanted to make that year and what they wanted to include, and afterwards they also mentioned that we had their print ad campaign that we could work with as well. One look at the 'Elements of Perfection' print campaign and it was a no-brainer to choose it to bring to life on video. So at the beginning of May we confirmed the plan, and began shooting during the last week of May.

  Mike shooting The Elements of Perfection in the Whistler Bike Park in 2011

Paul – I hear there are big things in the works for 2012? Can you tell me who you will be working with this year and what projects you have planned?
Mike G. – YES!!! First off, I have never been so excited about a summer before! I'll be working with the Whistler Mountain Bike Park again and we will be taking the evolution of 'The Elements of Perfection' to a whole other level this year. I can't give away too many details but the structure will be changing, our production value will be way higher, and we will be showcasing some new areas on the park that will be amazing to film.
Last year I was able to go to Mt. St. Anne with Devinci Global Racing, and this year I will be doing a lot more work for them, including filming with Steve Smith and Ian Morrison.
There are a few other projects that I'm still waiting to hear confirmation on, and I am also working on a few proposals in some very interesting, non-mountain bike industries as well.

  Capturing one of Ian Morrison's legendary scrubs.
Paul – I hear you are getting a new bike this year. Can you explain why this is a very good thing?
Mike G. – Hah! I have been in dire need of a new bike for a while now. In 2006 I cracked my Turner DHR in multiple locations and got a used Cove Shocker frame to replace it. I rode the Cove for 5 full summers on the Whistler Bike Park until last August when it was brought to my attention that I had a massive crack going almost entirely around the down tube. The bike was beat though. I rode bent bars for years, my Boxxer was barely functioning, ripped my drive train off, etc, etc. It
was a complete stbox by 2010, so I'm very happy to be getting on a bike that is in one piece AND brand new this year.

  Making waves.
Paul – Who can bench press more, you or Adam "the mantleope" Mantle?
Mike G. – Is there any question??
Check out Goldstein Productions here and on facebook
---
Were you a fan of the Elements of Perfection series? Looking forward to more in 2012?