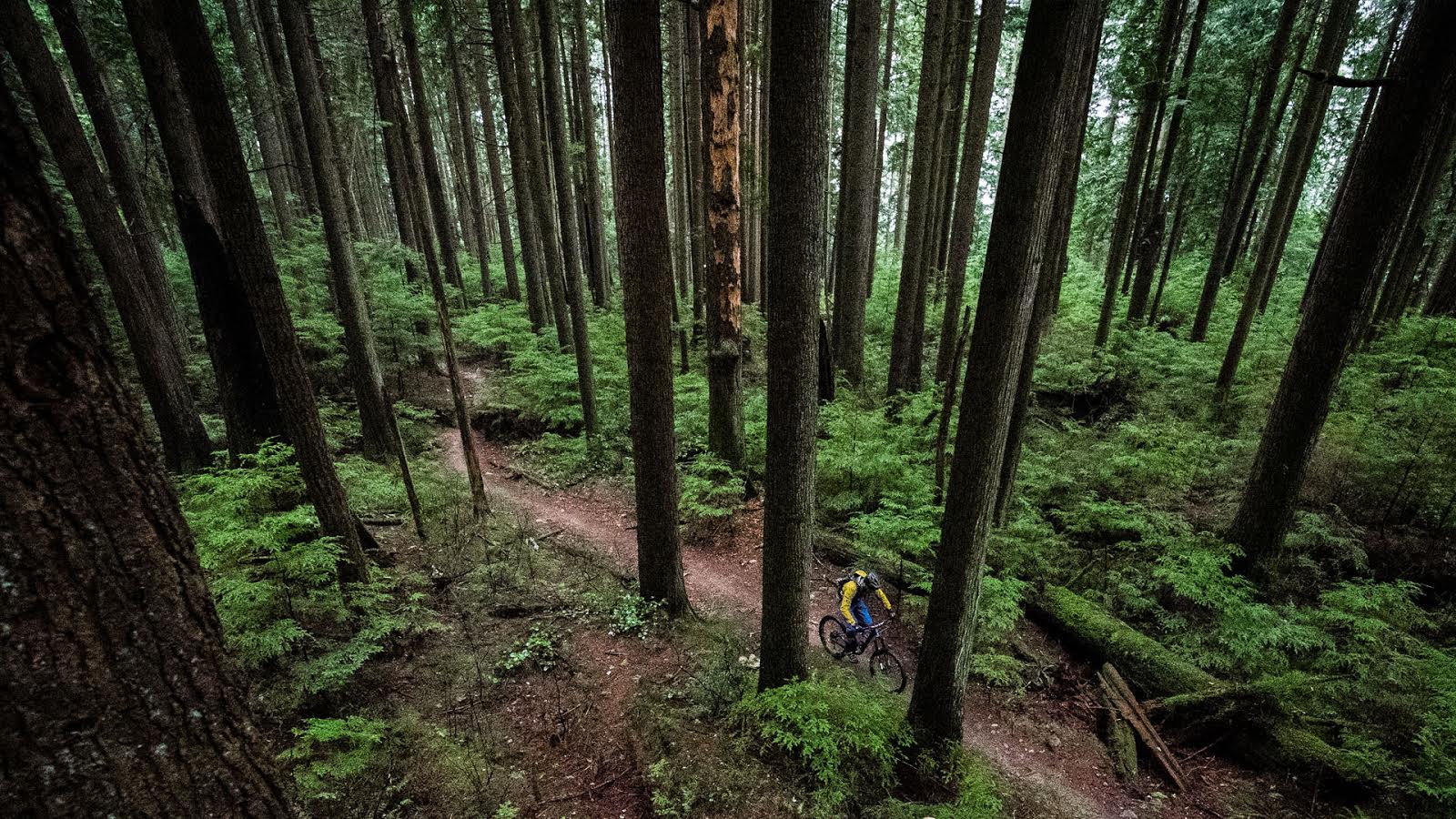 Coastal Crew Interview
Recently I tried to edit my top to bottom A-Line footage (by edit I mean add a musical accompaniment) and I got so frustrated with it I also threw my toys out of the pram. I'm pretty sure making a movie is harder than making a Go-Pro edit on iMovie so I decided to ask Kyle Norbraten of the Coastal Crew how stressful it really is and if they have sworn off ever doing it ever again.
---
NSMB: You had a pretty hectic year, so what have you been up to since the release of From The Inside Out?
KYLE: Resting our brains and bodies, recuperating and having a little vacation. It was crazy. We were so pinned all year, running nonstop from shoot to shoot. It was crazy stressful.
NSMB: What was so stressful about it all?
KYLE: The timing and deadline. We had to have it done by October. Everything – all shot, edited, and premiered. Then put into stores and sold. Lots of other things during the production process ramped up to make it more stressful too. Weather and injuries were a curse. Curtis [Robinson] did his shoulder, I broke my foot in the last days trying to tie up our own segment, Aggy [Graham Agassiz] had his shoot cut short when he aggravated his shoulder, and [Mike] Hopkins got hurt during Crankworx so that postponed his section.

  An early shot of the Coastal Crew. Callum Jelly helps Dylan Dunkerton with filming duties.
NSMB: What was the easiest section to shoot?
KYLE: Steve Smith's shoot went flawless. We turned up all ready to go and he had all his spots lined up and a clear idea of what he had to do. It was amazing, he knows what goes on. The only thing was that there were a couple of shots that we couldn't do in the time we had but his section still turned out great.
NSMB: So how close to the deadline were you?
KYLE: We were finalizing artwork right up until just days before the deadline and the last shoot of Dylan riding in the Jurassic Park zone that was the movie's opening segment was done two or three days before the world premier in Whistler. It was a huge help to have Ian Dunn and the rest of the Anthill guys helping us put it all together.
It wouldn't have being so bad if it weren't for the deadline. We didn't have much in terms of options for the release date. We wanted DVDs available and the movie online for Christmas. Releasing in winter was the best option – something to watch through winter.

  The Crew filming with Mike Hopkins.
NSMB: How did it feel to have it done?
KYLE: It was a huge relief to get it done. When we got the master copy done and everything off to replication we all felt so stoked and relieved. It took Dylan a while to recover mentally. As well as the movie – riding, filming and editing – he had a lot to do to provide footage to other people.
NSMB: It is still pretty impressive that a bunch of freeriders from the hippy Coast made a deadline first try.
KYLE: It was good to make the deadline first time. We showed ourselves and other people that we can do it. We took on a huge responsibility and made it happen.

  Kyle Norbraten steps it up.
NSMB: Were you happy with the movie and how it turned out?
KYLE: We were happy with how it turned out, but there were things left on the table because we couldn't ride or challenges popped up. It makes us more hungry for the next one. We are proud of the movie and stoked on the feedback. Even the criticism we have heard we can listen to and work on for the next movie.
NSMB: What would you change about Inside Out?
KYLE: We wouldn't change much. We would just give ourselves more time for our own trails. Next time we would like to work with riders more closely to make sure they have stuff dialed for when we turn up to shoot. Make sure they have creative lines and progressive freeride lined up ready to go.

  The Coastal Crew's pumptrack continues to grow.
NSMB: So what have you guys being doing since you finished? Patchouli oil rub downs, reading each others auras and making 400 metre mandalas on the beach?
KYLE: Riding dirt bikes, cruising about, riding trails. Then since January we have been planning the next project. Because we were still wrapping up the film last Fall we couldn't do the office work for the next project. Usually we would be working on deals in October but because we were so pinned with From The Inside Out we were not able. It was a shame but it was the way it worked out.
NSMB: So what has been happening in the brain cave of the Coastal Crew?
KYLE: Planning the next film, nailing down a concept for the next project and assembling sponsorship for it so we have the resources to make it happen.

  Frequent passengers. Unless they are filming at home the boys have to ride B.C. Ferries.
NSMB: What is going to be different this time around?
KYLE: More travel, more locations, more building, and more riding. We want to step it up from Inside Out. We want more time so we are shooting for a Spring 2013 release. It was nice to have winter release but for us to do what we just did there wouldn't be enough time. This way we have spring, summer fall, winter and spring to film and edit. We can put more time into building here and do some trips. It also gives us a buffer to return to spots if injuries or incidents happen like last time.
NSMB: More travel?
KYLE: Yeah, we will still do BC stuff but we want to go further. Into regions and places in BC we haven't gone before – take some chances and explore. Then go beyond BC to some more tropical zones like Hawaii and maybe NZ. Different regions. It is possible we might do some Euro stuff but unlikely. We want to go to the ideal places and hit the best conditions possible. The endless summer. We have a lot to nail down yet.

  Friends in high places. A composite photo of Brandon Semenuk boosting.
NSMB: So what is the concept for the movie?
KYLE: We are bouncing around the idea of chasing summer. Capturing our experiences as we travel further from home. It might start at home and then start moving further and further away, but like all good journeys you eventually end up back at home, right when it gets prime.
One other thing we will try to do is to have more of our content on-line. We had no time to do that kind of stuff because we were so pinned and we couldn't do the web stuff like we did in the past. We have talked about an additional web series to go along with it. It could be released towards the end of the production cycle near release time. We might hire a filmer to document and follow us behind the scenes. It could be interesting to have another perspective and not ours.

  Every day is Saturday for the Coastal Crew. Sometimes you are busing your ass on Saturday though.
NSMB: Will this be about the other riders you work with or will it be more about the Coastal Crew?
KYLE: It is going to be following us because it is easy to follow us and have cameras running, but we want to focus on the character of the riders and develop it with them. We want to involve the character of the rider with audience, so they can get to know them more. We definitely want to keep the humour and fun. It won't be too serious.
---
The Coastal Crew carved out a place for themselves in the bike industry with equal parts talent, perseverance and hard work. Now they have some momentum to add to that cocktail. Your thoughts below.