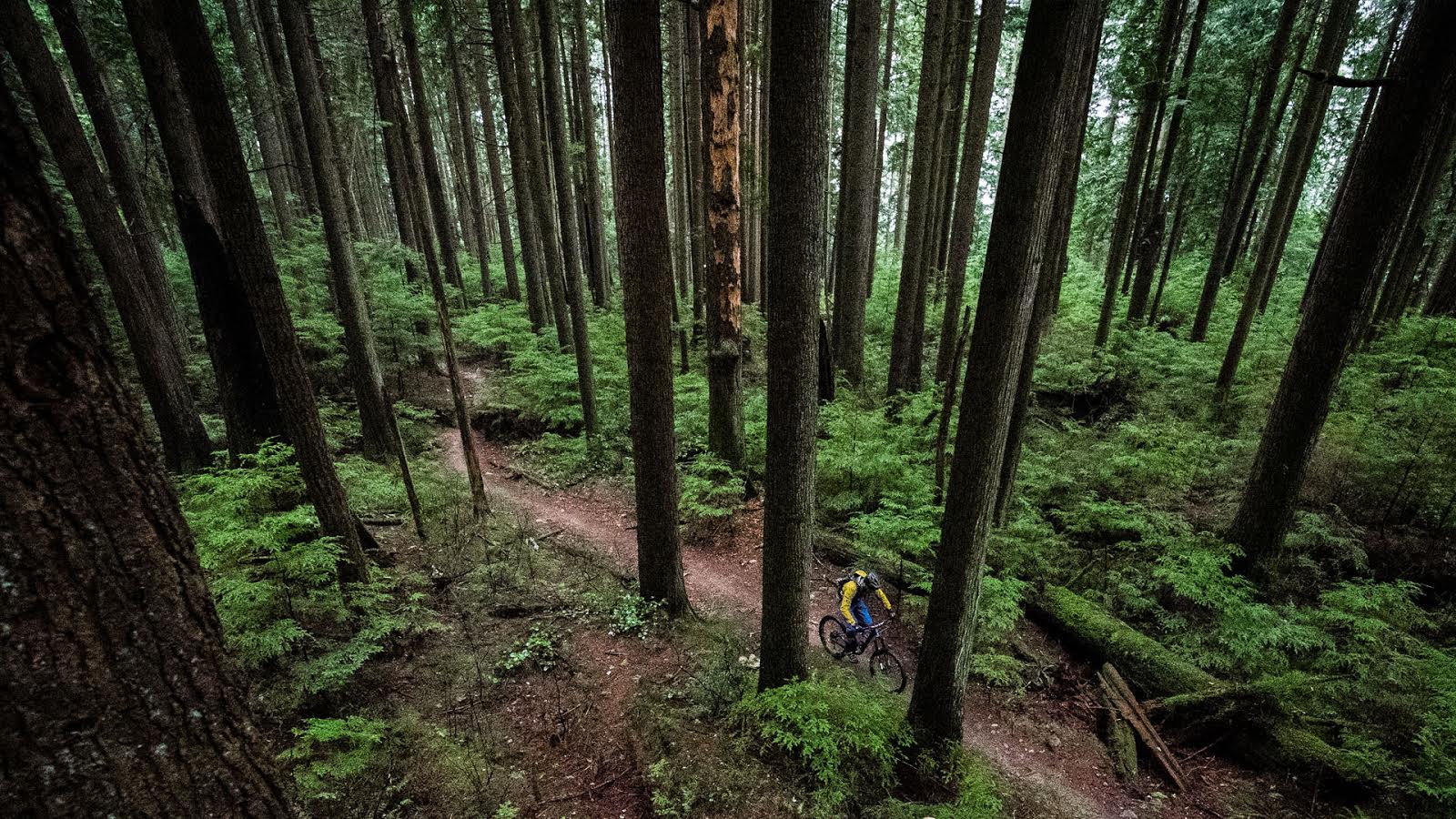 MTB Goes Hollywood?
Last night I sat down to enjoy the ski movie Aspen Extreme. For those of you not familiar with Aspen Extreme then let me explain that it is not a movie in the way Blizzard of AAHHHs or All I Can is. This isn't mad hucks and insane pow shots. It isn't the latest and greatest skiers going all postal as they send the envelope. Instead it is a work of Hollywood fiction, a utopian interpretation of the ski bum dream.
The storyline is thus: T.J. and his friend Dexter quit their jobs in Detroit to become ski- instructors in Aspen. While T.J. advances to the most popular instructor of the school during the season, he has to take care for Dexter, who's future is less bright and who's eventually thinking about jobbing as drug courier – bringing their friendship to a test. Meanwhile the rich business woman Brice supports T.J. in his writing ambitions and invites him to live at her home. But in her absence he falls in love with the stunningly beautiful blond radio moderator Robin.
Actor Paul Gross plays T. J. Burke, the clever, handsome, lady charmer who within 20 minutes becomes Aspen's best skier despite only just graduating from Brighton ski mound. Paul Gross went on to be the lead role in Canadian cultural film, Men With Brooms and as the earnest mountie on TV's much loved Due South.
The movie also plays on the age old tendency to portray all European men as arrogant, joyless, bastards with over the top blocky German accent, such is the case with Martin Kemp's character, Franz Hauser. Poor old Franz holds a grudge against T.J. from the very first day in Aspen when T.J. inadvertently steals his she-pillow from him and then constantly trumps him at every move. Throughout the movie Franz pops up here and there to play the bad guy to T.J's polished white knight as if the writers of the movie actually scripted a pantomine 'look out behind you' moment every fifteen minutes or so just to keep the audience awake. In the final scene, the Powder 8 Championships, Franz and T.J. finally go to go toe-to-toe with him on the slopes in the last scene.
Franz Hauser is played by the aero haired Martin Kemp, who played bass guitar in 80s uber-group Spandau Ballet and for many years appeared in the London pub culture documentary, EastEnders. Also in the film is William Russ who was the chilled out cool dad on Boy Meets World.
Aspen Extreme isn't the only movie like this, there have been a slew of other Hollywood portrayals of ski town life. There was the 1984 classic Hot Dog: The Movie which similarly depicts a fresh faced hopeful turning up to the mountain and going head-to-head with a mean spirited European pro skier and getting the girl, in the 90s we also had Ski Patrol and Ski School which were one part National Lampoon to two parts silicone injection, and then in the noughties we had Winter Break and Ski Trippin, two movies about ski holidays, partying and babes in bikinis. The funny thing about these movies is that there are girls in them (not a ski town trait), it is always blue sky and perfect conditions and often the covers depict babes in bikinis on skis. I know sex sells but come on.
Anyway, my question is this: when will mountain biking get its own movie? Surely when a sport gets a Hollywood make-over it means it has earned its pop cultural stamp of authenticity? I mean, come on, fixies have had several movies of their own, Quicksilver and Premium Rush.
More to the point, what would a mountain bike movie look like if it happened? What would be the plot? American hero and rookie sensation goes head-to-head with European bad guy in the World Mountain Bike Championships? Blue collar boy escapes the flats of Saskatoon to move to Whistler and become a bike instructor where he parties with the bro's and falls in love with a delicious female who is also a shredder? Or fresh faced amateur has dreams of winning the sports biggest competition, the Crankworx slopestyle competition, but first he has to overcome hardships and set backs along the way before grasping victory from the claws of a cyborg freestyle Terminator?
Over to you. Most creative movie and feasible plot wins.
---
What would the mountain bike version of the classic Hollywood action adventure look like to you? Who, where, and how? Spill it, Spielberg…