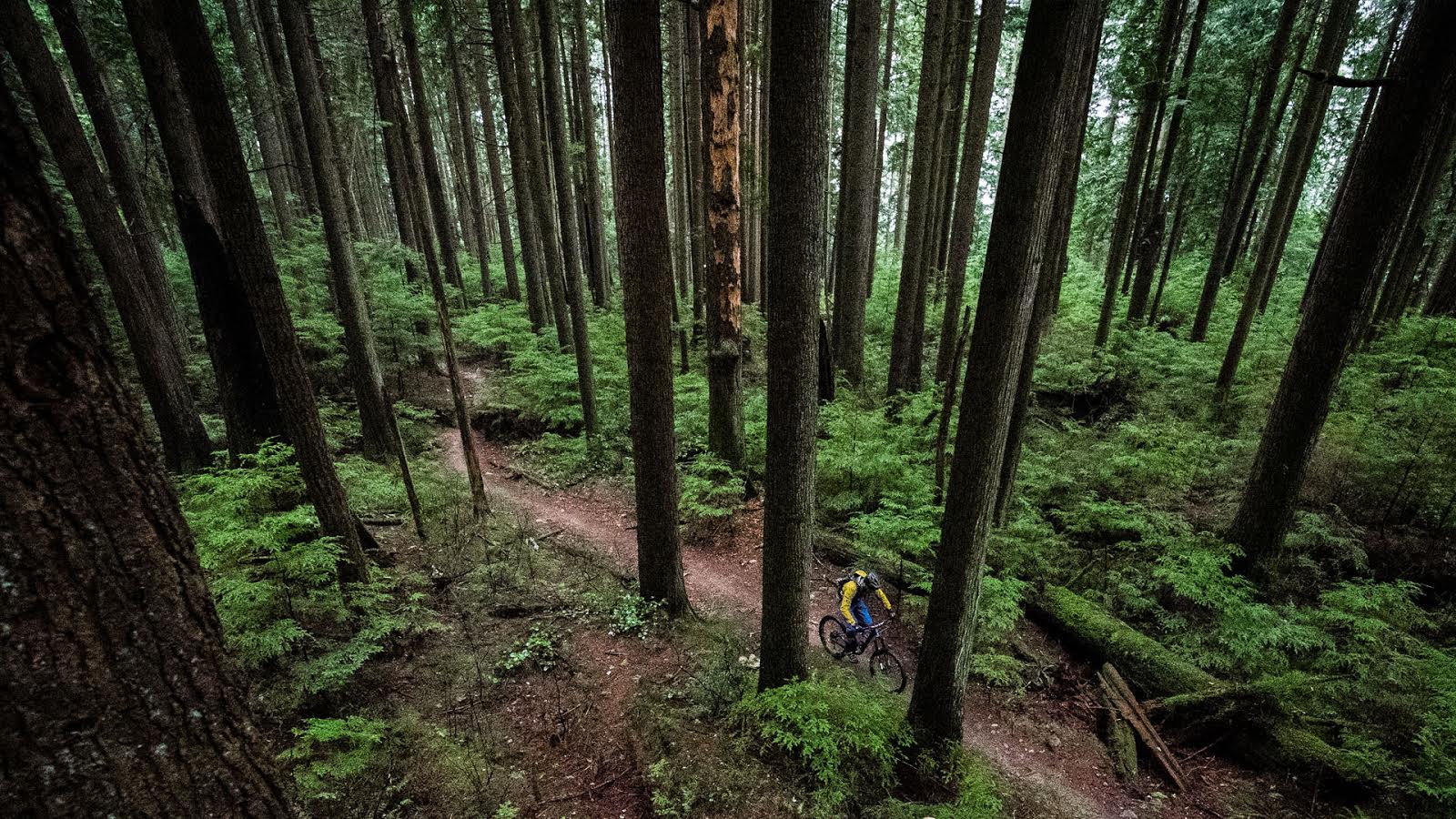 Interview: Evan Turpen, Bell Super Enduro
It seems NSMB's Enduro Week had an effect on many people and since then we have been hearing about Enduro races taking place everywhere.
One of the most interesting is the Bell Super Enduro that is taking place in the Soquel Demostration Forest in Aptos, CA on April 14, 2012.
It is part of the Santa Cruz Bike Mountain Bike Festival that takes place on the 14th and 15th of April. The format for the Super Enduro is loosely based off of the Trans-Provence and Italian SuperEnduro races. There will be three timed downhill "special stages" linked together with un-timed "transfer/climbing stages". Overall racers can expect to climb 5,000+ vertical, cover 30+ miles, and descend a ton of killer, flowy, Northern California singletrack. There's a nice chunk of prize money for the top 3 finishers and already quite a few big name Enduro racers have signed up!
So what? What makes this race so special? Well, the Bell Super Enduro is the first legally sanctioned race to take place in the Soquel Demostration forest so marks a great step for the local clubs advocacy efforts.
Intrigued to find out more we approached Evan Turpen, the chap behind the race and to asked him about the race and the wider implications of it.
---
NSMB: Where is the race taking place and what can people expect the trails to be like?
Evan: The race is taking place in Soquel Demonstration State Forest, way up in the Santa Cruz mountains. The course is full of lung-busting climbs and awesome hero-dirt singletrack descents. It has amazing speed through the trees (think the speeder bike scene from Return of the Jedi) mixed with the occasional technical section keeping you on your toes, and corner after corner of ridiculous flow! Basically this place rules on the lightweight 5-6″ travel trail bikes that we all love.
NSMB: The trails in SC and Aptos seem to have land use issues so how did you manage to get this race sanctioned? That must have been a huge job and how did it come about?
Evan: The illegal trails all over Santa Cruz County definitely have issues. Soquel Demonstration Forest, on the other hand, is a fully legal trail network with almost 2,000 feet vertical elevation spread out over 2,600 acres of redwood forest. It's just harder to access with it taking 30-45 minutes to drive there or a 13 mile fire-road climb. That's why you don't hear about it as much, it's hard to get to. Fortunately for me, the legalities of holding a race here for the first time was handled entirely by M.B.O.S.C. (The Mountain Bikers of Santa Cruz). They are a HUGE part of the community here and utilized their connections with land managers and the State Parks to acquire the permits to make this happen. I'm just helping them to plan and run the event and hopefully set a good example for future mountain bike events in the Santa Cruz area.
NSMB: How many stages, how much climbing, how much descending?
Evan: Our event is loosely based off of the Trans-Provence and Italian Superenduro races. This means that there will be quite a bit of climbing and quite a bit of descending. There will be three timed downhill "special stages" linked together with un-timed "transfer/climbing stages". Throughout the one-day event you can expect to climb 5,000+ vertical feet, cover 25+ miles, and race around six and a half miles of downhill singletrack. You've definitely got to be fit for this one!

NSMB: Why the move to an Enduro format? Or more like, why do you think the Enduro format suits racers and organizers?
Evan: For this venue Enduro really makes sense because shuttling is not really an option. The majority of people ride out here on trail bikes so having an event for them was a no-brainer. Plus it's just a damn good time on your bike at the trails with your friends! This is mountain biking!
NSMB: Who are the sponsors, why are they involved and what are the prizes?
Evan: Bell Helmets is the title sponsor of our Enduro event. They really stepped it up huge to make sure we had all the support needed to make this happen. They are located just around the bend in Scotts Valley and were excited about helping to grow the mountain bike community and Enduro racing as a whole. Not to mention they make some sweet helmets. Besides having the privilege to race the first official Enduro race in Santa Cruz County there will also be a hefty pro purse. The top three men and top three women finishers will each take home
their fair share of the $1,800 pro purse.
NSMB: You have been privateering on the WC DH for several years but what are the
plans for you from here on out? Does this point towards a personal move to Enduro racing rather than DH from here on out? If so, why so?
Evan: The future is definitely an "open book" for me. I still plan to race professional downhill and slalom at the Sea Otter Classic this year, but I also managed to get accepted for the 2012 Trans-Provence and I am really excited about this! Last time I was this excited about mountain biking was when I first discovered the sport. I guess really the change for me has come quite quickly. I've always ridden trail bikes and enjoyed long rides, I just got tired of training all winter for a 2-5 minute downhill race run. The great thing about Enduro is that in order to train, you simply go ride with your friends, and man have I got some great friends to ride with out here! So, yes, I am definitely transitioning into Enduro racing myself. The future of Enduro is so
exciting and nobody knows yet how big it will become. It's going to blow up (if it hasn't already) and I'm stoked to be a part of it!
Registration for the Bell Super Enduro at Demo is live here. Be sure to sign up before the 17th February to be placed into the pot.
---
NSMB's Enduro Week stirred up quite a bit of interest in the burgeoning race discipline. How's your local Enduro scene looking?