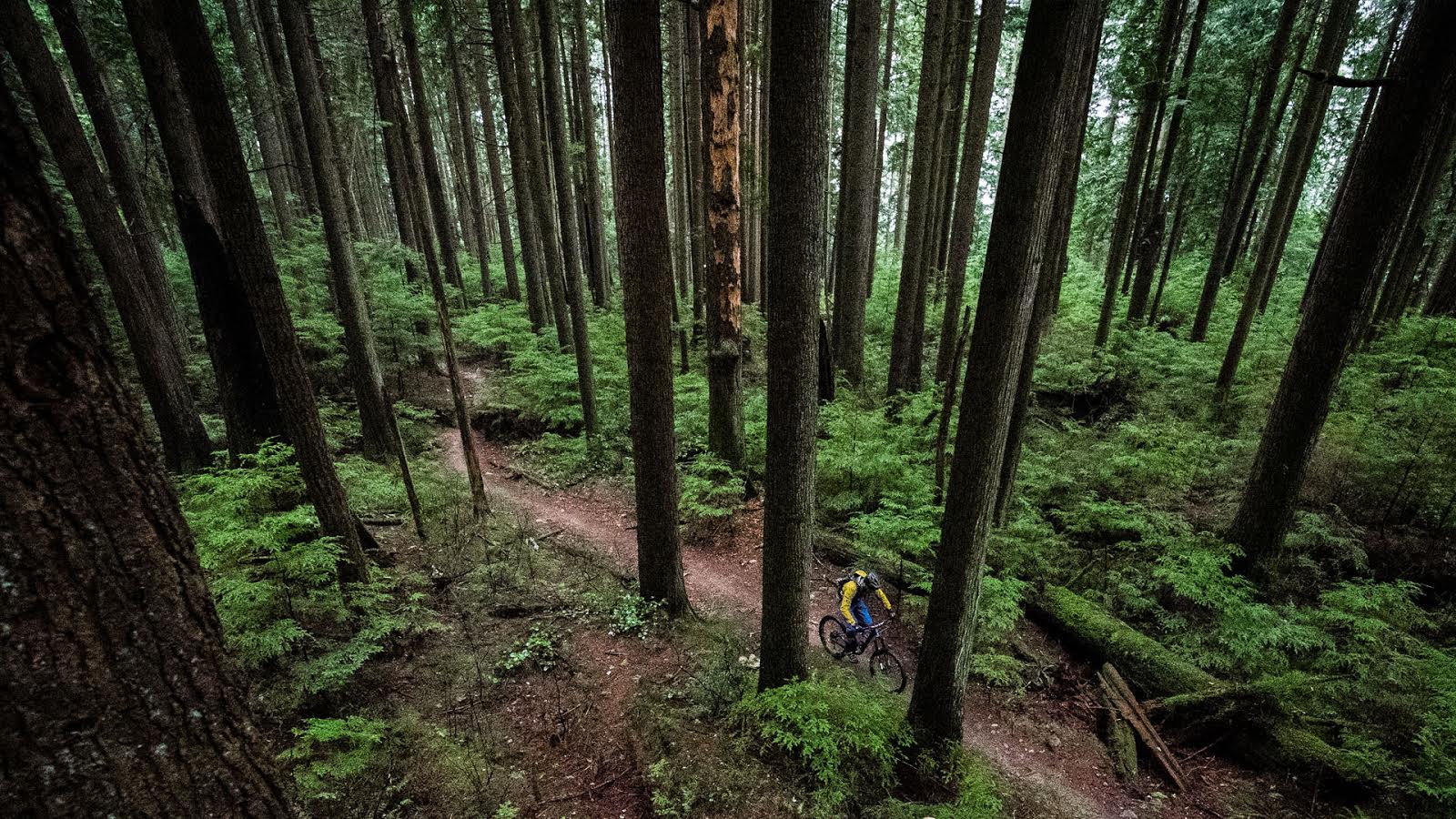 Todd Hellinga's 2011 Flashback
As you all well know, it's mid-February, and the weather has been anything but winter-like for the most part. While skiing has been somewhat pre-occupying, in the past couple of weeks the weather has made us shift to occupying trails on mountain bikes. I think it's that shift back to wheels that lit a fire for me to finally get a 2011 recap slideshow together.
It's hard to believe how fast a year goes by, and in retrospect, how much we see and ride over the course of a long season. New trails, old trails, old friends and new, I love biking and I love the people in it. The diversity of riders and riding in our little bubble is huge, and I love bringing the stoke to you. Enjoy a selection of stills, and some of my favourites from 2011 in the slideshow at the bottom of the page.

  Spring on the North Shore with Jeremy Schaab
  Paul Stevens and Mason Mashon rip up a snow-lined A-Line pre-opening of the WBP.

  Syncline in Washington state with my rad girl Sarah McQueen.

  Shelter Cove, California on Paradise Royal. Sarah cruises through some spooky trees.

  The finest of chaps, Callum Jelley during Deep Summer shooting with Dan Barham. Hurry back Cal, we miss you!

  Brendan Fairclough half way into a nasty whip sets a nice flat table during the Whip Off World Champs on Crabapple Hits during Crankworx.

  Jeff Bartel through a sunspot on some of Whistler's finer valley singletrack.

  Dave Anderson, Carlos Zavarce, Dylan Wolsky, and Chris Johnston on a big rock roll in the Whistler area.

  Dylan Wolsky gets loose on a dry dusty trail in the Whistler valley.
---
With the Whistler Report, Todd Hellinga was our voice in the Sea to Sky in 2011, keeping us up to date on the happenings from Squamish to Pemberton and beyond. Todd's 2011 was chock full of great images, and his willingness to stoke us up means he captured a lot of it on film. Did you make it out to any of the exotic locales in Hellinga's slideshow last year? Looking forward to it this year?