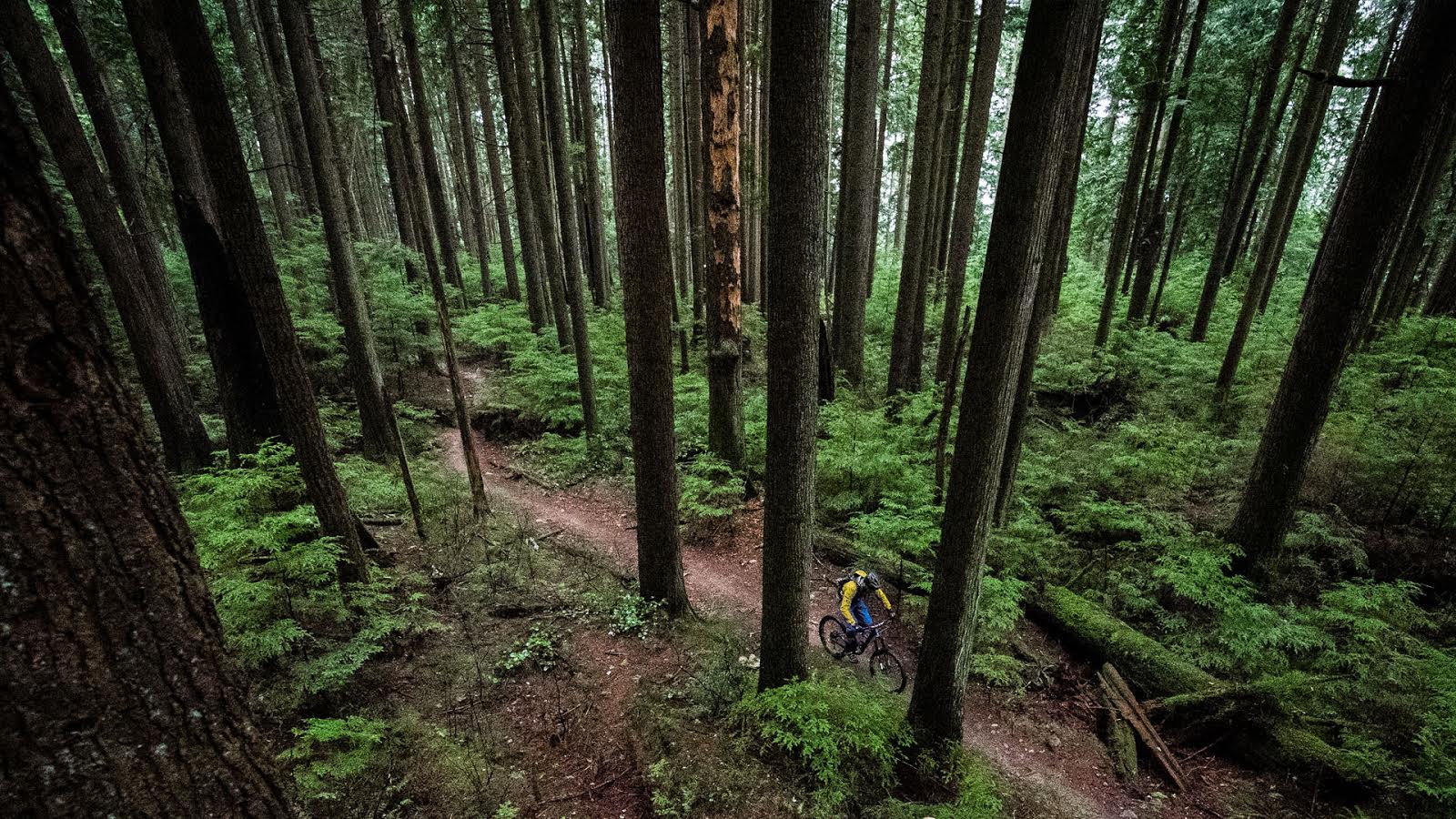 Nimby Fifty Reg Goes Live Today
The Nimby Fifty is not your average Marathon XC race – its ~40 km distance is significantly less than the Test of Metal, but many racers come out of the Nimby saying it feels longer. The race's organizers do a bang up job of providing food, entertainment, and comfortable space for the hundreds of racers, and Pemberton's geographical situation is in itself amazing.

I raced the Nimby last year, and really enjoyed being thrown into the deep end on Pemberton's trail network. The 101 switchback Nimby climb is a joy; it will see my tires again no doubt – and the descents were well beyond my expecations in an XC race. Point and shoot was the name of the game, and I came out unscathed. At some level I owe it to these trails to return, not at race pace – possibly as a recon run for this year's race?  –Morgan Taylor

Seb Kemp caught up with the Nimby Fifty's 2011 winner, Neal Kindree, to get his take on the race.
The Nimby Fifty is entering into its third year and registration opens today at 4:20pm sharp.
The date is set for the 2012 Nimby Fifty is Saturday May 26th and although the format of lung busting, thigh tearing climbs and technical BC singletrack still remains the same, there are some little changes.
Perhaps the biggest highlight is a new "race within the race" sponsored by Red Bull called "Red Bull Downtime". It will be a timed DH section down Overnight Sensation with a minimum time requirement that riders must arrive at the top by (probably about 3 hours after the starters gun). This is essentially a Super-D or Enduro stage within a Marathon XC!
Neal Kindree was last years winner and has gone on record as saying this is the most savage race he has ever done. Neal Kindree is a two times national XC champion, silver medalist at the TransRockies and multiple BCBR stage winner, so to find out a little more about the Nimby Fifty and why he rates it so highly I asked him a few questions.
NSMB: Why do you choose to do the NimbyFifty? 
Neal: The Nimby has great prizing, a competitive field, wicked apres, and exceptional single-track.
NSMB: What is unique about it (if there is anything)?
Neal: The relentless Nimby trail is an amazing experience – 103 switchbacks of technical lung-burning uphill single-track.

NSMB: Describe the character of the course and highlight the particular challenges of this race?
Neal: This race is like the town: laid-back and chock-full of fun. The course is really well designed with only a few road sections and an impressive amount of technical single-track that requires aggressive riding.  The course has a lot of climbing and being in trails all day keeps the speeds down. Despite the name it's not 50km, but it feels like it is.
To hear more about Neal's training and lifestyle, check him out on iamspecialized.
---
The Nimby Fifty sold out in its first year (2010) at 200 participants. Last year they upped it to 300 and sold that out. This year they're opening it up to 400, which is the maximum size the race is ever going to be. It is highly likely that this one will sell out fast so if you want to burn yourself up and down in Pemberton then get registering now.
To register for the Nimby Fifty or find out more information click HERE.
Same Venue
We've secured North Arm Farm once again as the start/finish/apres area. Apparently we all made a pretty good impression on Mayor Jordan Sturdy and he wants us back. Papa Josh will also be there grooving out his funkadelic tunes.
Same Course – New Trail
The course will have a new piece of single track added. This fall, we built a new trail (yet to be named – suggestions welcome). It starts just after the paraglide launch and takes you down to where the road turns off to head up to Overnight Sensation, eliminating the downhill portion of fire road in that zone. Once the snow clears we'll be up there buffing it up.
More Prize Money
With $1,000 now going to each male and female overall winner there's almost $4000 in total cash prizing, we just might have the richest prizing of any single day marathon xc race in BC, and possibly the country. Part of our overall philosophy is to make the NIMBY Fifty a premier race of exceptional quality, and we feel that on top of an excellent track and awesome Apres, this is another step in that direction. Thanks to all our sponsors who are helping us in a variety of ways to make this happen.
New Presenting Sponsor
This year we have a new presenting sponsor – The Soze Group. Based out of Pemberton, The Soze Group is owned and operated by long-time Pemberton resident Jay Taylor. Supplying fine quality sporting goods and services to a variety of retailers across the country, Jay's been involved in the bicycle industry behind the scenes for over a decade.
Draw Prizes for Early Registrants – Courtesy of The Soze Group
The first 50 people to register online will receive a unique bamboo water bottle (all the rage among the Yoga people right now). The first 200 to enter online will be entered into a draw to win a GoBandit Helmet Cam. The first 200 to enter online will also be entered into a draw to win one of two UCLEAR Helmet Communicators.
New Industry Sponsors
We're honoured to have the support of some other really great sponsors including our Silver sponsors Different Bikes and Steed Cycles, and Bronze sponsors The Bike Co., Chromag, BC Bike Race, The Linnell Group and Vibe9 Design.
Facebook Like Contest – Win a Free Race Entry
"Like" the NIMBY Fifty Facebook Page before April 20, 2012 and you'll be entered into a draw to win a free entry into NIMBY Fifty 2012. If you have already registered and you win – no problem, we'll refund your payment or let you transfer your winning entry to a friend.
---
The Nimby Fifty is a very unique event on the BC calendar. Almost all singletrack, amazing views, and a great venue. Have you ridden in Pemberton or raced the Nimby? Want to?