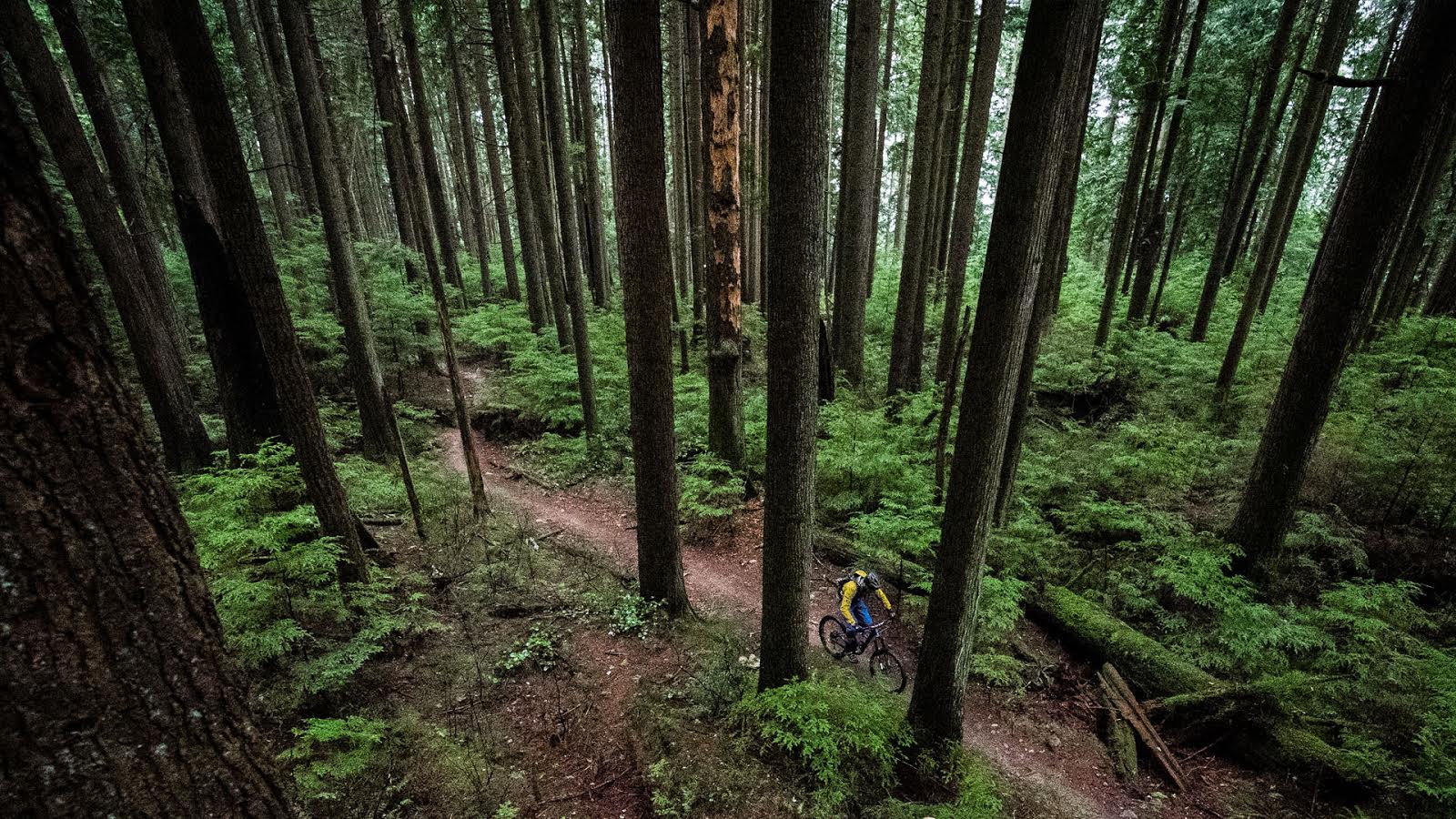 Vid: Winter Days
Mark Matthews shot this edit with Rupert Walker over the past few weeks. We caught up with Mark and asked him a few questions about the shoot. Mark rides for Chromag and Kali Protectives.

---
Morgan Taylor: So Mark, tell me about this edit you just put together.
Mark Matthews: My buddy Rupert and I both go to Camosun College in Victoria. We're in different programs but a lot of our courses cross over and we have a really similar schedule, so over the past few weeks we shot this edit. It was just the two of us shooting, trying out new stuff. He had surgery in both his ankles in the late fall and can't ride for a while, so he's just chillin' and shooting now, making ghetto cable cams. All that fun stuff.
Sweet, that's some extra-curricular business.
For sure – outdoor education. The edit is really a montage of clips around Victoria and we rediscovered some old riding spots making it. For instance, there's this old gravel pit zone we checked out, and we found the perfect spot to quickly dig a lip for a hip Stepdown.
We just shot on our spare time between school – no real schedule or days we planned to go shoot. We got up at 6am one day before classes to shoot those first few sunrise shots. Had a lot of fun just collecting footage.
You boost that hip stepdown pretty large… anything to say about that?
The hip stepdown over the cliff – that crash was the second time I hit it, but the first time we shot it from that particular angle and it looked way crazier from that side.
Right, because there is another shot of it right before, which doesn't do the largeness of it justice.
Yeah, that other angle was a close up pan shot. That crash was really scary – my helmet saved me there big time. I was so happy because I should have been really hurt and I didnt even hit my head very hard or hurt anything.
You must have been feeling pretty comfortable hitting the hip and just boosted too big?
Yeah. I tried to hip it farther out the second time and I landed over to the side more in a softer part of the landing. I'm only running 5 inches of travel pretty stiff, so the compression when I landed threw me off balance. I had no front brake at all – it leaked fluid earlier that day and so stopping was basically impossible. So ridiculous.
You're going pretty large on not too much travel…
The Wildcard is a good all around bike, I love it for the Island. I want something with more travel that's still pretty jumpable but I'm a broke student right now so I'm just sticking to the Wildcard. Its fun on some of the more mellow trails around Victoria too.
Victoria's a good place to live and ride then?
It's awesome – there are lots of people in Victoria to shoot with. I have been building a lot too, this spring I'm gonna shoot a big edit.
Looking forward to it – thanks Mark!
---
Big hucks on Vancouver Island… any words for Mark?