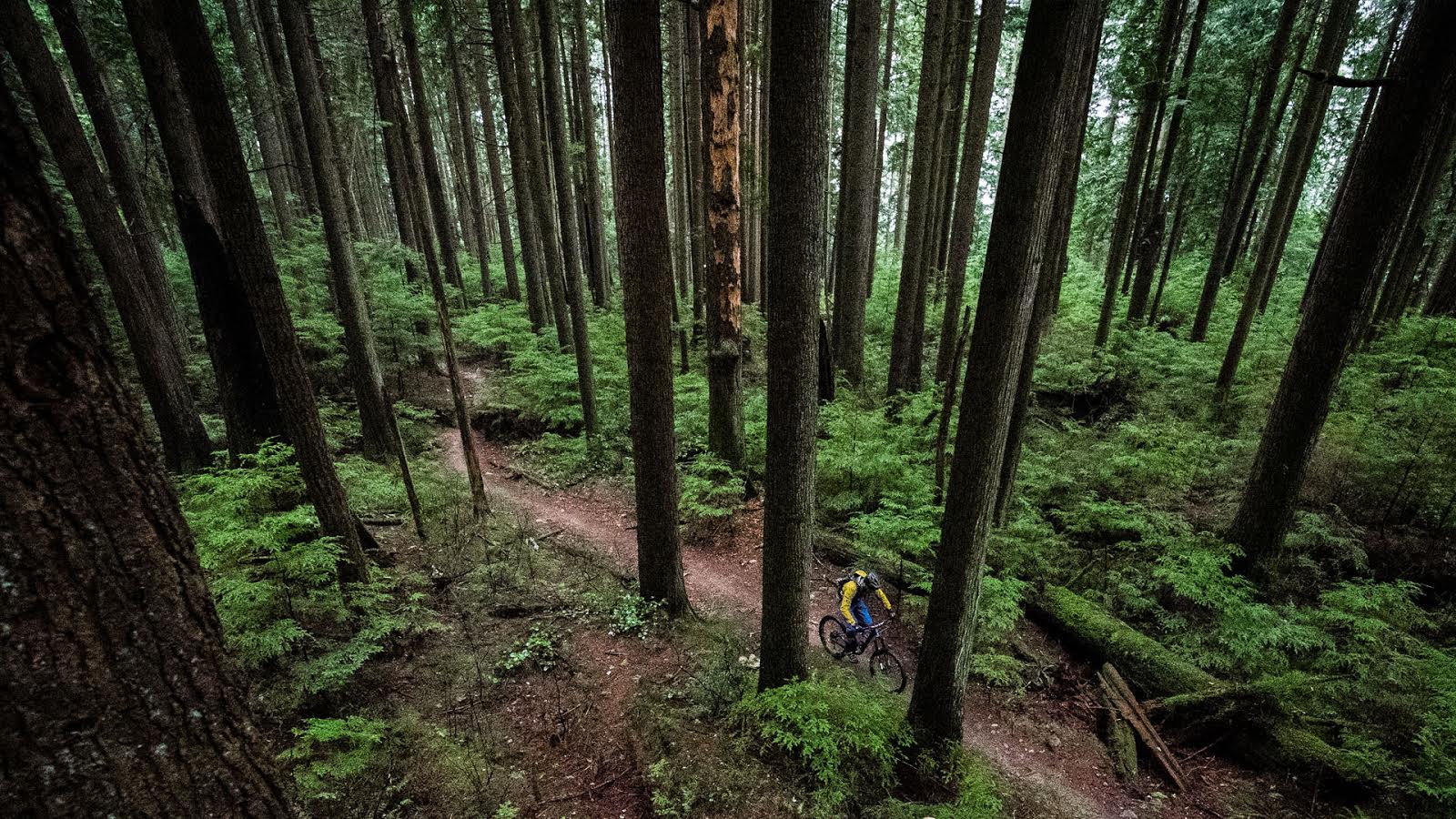 Dan Barham's Ten Step Program
Whether you're just starting out or have tens of thousands of shots under your belt, Dan Barham's Ten Steps to Better Mountain Bike Photos are worth a look. In any discipline it's good to remind yourself of its fundamentals once in a while, and keep them in mind when you're out practicing. Eventually, these steps can become second nature – but a little refresher is always good.
---
Step 1 – Ride Your Bike

"If you don't ride your bike, how can you expect to take good photos of other people doing it?"
Dan's first tip highlights a point that we can all take to heart, whether or not we intend to shoot photos. Riding is good for the soul, good for your brain, and most definitely the reason we have an obsession with bikes. As riders, there are certain experiences we hope to capture and bring home – and often the places that feel best on a trail will result in the best photos.

  Look around you when you're riding, and you'll find the things that take a shot from good to great.

  Dan used the rider's perspective to catch the motion with Kyle Norbraten and Dylan Dunkerton.
Step 2 – Look Around You
"Sometimes it's not what you show, it's what you leave out that counts."
Dan's second step is about exploiting the local features to augment your photo or hide the ugliness that might actually surround your subject. Have a look through your favourite photographer's work – or watch your favourite video – and see what stands out about their style. Using compositional techniques is a free way to boost the quality of your shots.

  John Alm Hogman has mad style, but it's the composition and complementary tones that makes this shot.

  Dan worked the local terrain to get this shot with Katrina Strand.
Step 3 – Don't Just Stand There
"Height plays a big factor in purging your shots of the 'meh' factor."
Step three is all about getting creative with angles to find a more interesting viewpoint. Dan's monkey roots mean he climbs trees, but there are lots of other ways to take your viewer to a place they've never been.

  Want to capture that ribbon of singletrack but can't seem to make it look good from the ground? Get airborne!

  This shot does a great job of capturing a flowery field.
Step 4 – Your Camera's a Bully

"Decide on how you want it to look, and make the camera work for you, not the other way around."
Dan's fourth step gets at an important point: not to let your machine beat you. Most cameras have some way to adjust exposure before you shoot your photo. In high contrast scenes, your camera's automatic metering system will not always give you the results you were hoping for. Don't let that get the best of you, though; that automatic metering system can usually be overridden.
Dan's explanation is geared toward the exposure adjustment abilities of point and shoot cameras and manual cameras in automatic exposure modes like aperture and shutter priority. If you're shooting in full manual mode, this step is easier, but you'll need a bit more time to set up. When you get it right in the camera, you'll spend less time in the digital darkroom.

  Squirrel and Seb climb through the hills of North Carolina.

  Sometimes you don't want to brighten up the entire scene – such as this one from the middle of the night in the far north, where the reality is darker than what the camera would give you.
Step 5 – Nail Your Timing
"Be ready, and know when the peak action is."
The
fifth step
to becoming a better photographer is all about pressing the button. Dan calls bullshit on your excuses about your camera – even if it's an inexpensive model – and learning how to master its timing. This follows Step 4 in not letting your camera get the best of you. As a fundamental skill, learning when to press the button can go a long way. It's a lot easier to sift through your photos at the end of the day when you haven't shot fivefold throwaways.

  The iconic finishing shot of the Coastal Crew's section from Kranked 8.

  Sometimes good timing is serendipitous, but you do have some control over the outcome of your shots.
Originally from Manchester, UK, but now living on Vancouver's North Shore, Dan primarily shoots mountain bike and outdoor photography for numerous editorial and commercial clients across the globe, and currently enjoys a position as one of Bike Magazine's select few Senior Photographers.
---
Check out Dan Barham's website to catch the remainder of his Ten Steps to Better Mountain Bike Photos. Dan's Ten Steps are friendly reminders of the basics of action sports photography. Did you learn anything new? Ready to put these tips to the test?