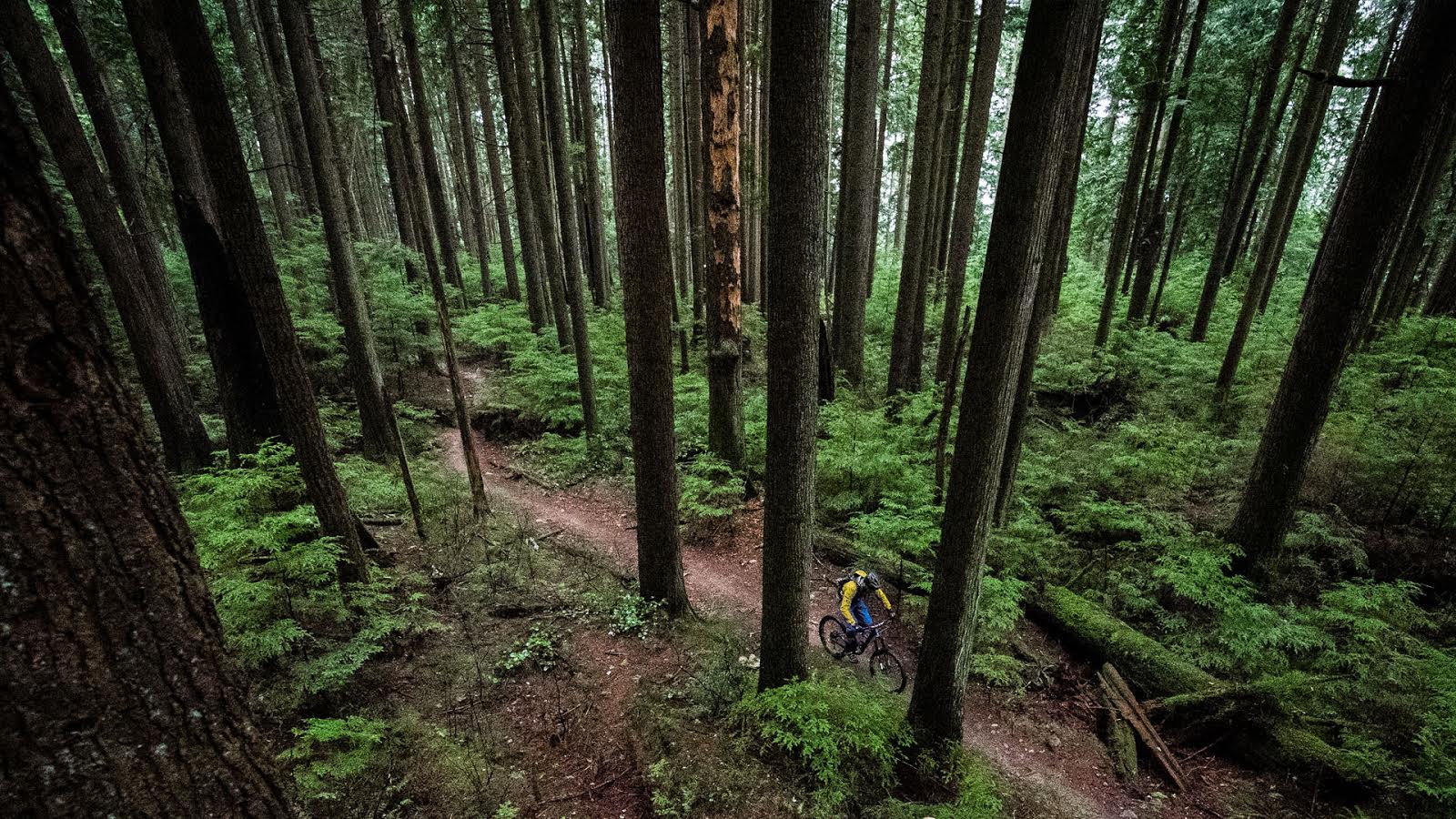 Winter Gear: RaceFace Soft Goods
RaceFace Clothing – Long Term Reviews
When news of RaceFace's demise reached the public, a common reaction other than disbelief and shock was the recall of our favourite pieces of RF gear from years gone by. For many of us, that meant one of the cranksets that helped establish RaceFace in the first place, but our bulletin boards were also full of great comments about the other legendary components this company had brought us over the years: bars, stems, BBs, posts.
Forgotten in all of that, though, is the solid collection of soft goods that RaceFace has been producing since they acquired another classic Canadian brand, Roach, back in 2001. In the 10 years since, RaceFace apparel and protection has played bass player to the hard goods' lead singer. The components may get all the hot babes, but the soft goods add substance and soul to the rest of its product line.
Given the wintery weather out there, we thought we'd start out with some seasonally appropriate gear: the Ambush Pant and Aquanot Jacket.

RaceFace soft goods: slowly but very surely working their way into the hearts of riders the world over.
---
Ambush Pant
Riding pants are a funny thing. It's rarely cold enough out to need them, but there are certain days (torrential rain and just above zero) or types of riding (wet shuttle days) when you wish you had them. Ironically, those are also the days when you'll find any excuse you can to not have to ride – like cleaning the grout in the shower.

The Ambush pant is good for those rainy day shuttles or days where the temperature hovers near freezing.
The RaceFace Ambush pant has a bit of a cult following around these parts. It's a bit of a secret society, because a lot of riders don't even consider riding with their calves covered on certain days, but they should.
They come with a 3-ply fabric that RaceFace calls Rigor, which has a soft mesh inner layer to handle wicking, a wind/water resistant membrane and a DWR-coated outer layer that is 12% nylon, which is plenty durable but with a nice feel (referred to as having soft hand) that isn't overly heavy or thick. It's a 5-pocket design (actually 6 – there's a small zippered pocket on the outer right leg that works well for cash and a few cards) that is cut like a jean that fits properly, with belt loops, zippered fly and double snap front enclosure.

Cut, features, and adjustability have all been considered in the design.
The waist is adjustable on the inside of the waistband, reducing bulk when you wear a belt. Vents on each inner thigh as well as concealed venting across the lumbar region are effective, and there are zips at each ankle that open up to make it easier to slide on pads while still wearing the pants. And yes, pads fit comfortably underneath, but the pant isn't bulky – the styling is casual enough that you could wear them on the street and not give yourself away as a dirty mountain biker.
My one gripe is a personal preference – I don't feel the zip-off legs are necessary. We all have shorts to ride in and usually you're committed to shorts or pants when you leave on a ride, so for me, these pants would be fine without the zipper and flaps on the knee. They're not noticed until you use them, though, and I have to admit I did unzip them once during a trail day when the sun came out unexpectedly. With or without the convertible lower legs, these pants deliver value, fit, and function, and I've worn them more often and enjoyed them more than I expected.

Since Pete started wearing the Ambush pants, he's skipped out on cleaning his shower.
This Fall and Winter, Ambush pants have been just the ticket on days when the grout in my shower thought its number was up. In a torrential downpour on a nasty Squamish day, they kept me warm and drier than I would have been had I worn shorts. In the ice and mud of Cypress, they made me forget it was cold out so I could only worry about how frightening those trails are when they're icy. On a cold day up Fromme, I wore them to see how it felt to pedal in them and came away impressed and a bit surprised that they breathed so well and that the swish swish noise they made while pedaling (as with all pants) was not annoying. And warm. Can you live without riding pants? Yes. But I'd rather have a slightly funky shower.

The Ambush pant comes in Black in S thru XXL. $119.99 CAD/$119.99 US
---
Long Term Review: RaceFace Aquanot Jacket
The first riding jacket I ever owned was an Aquanot – I think it was in 1999 – and it served me well for many years until it was stolen along with a buddy's new truck (by crackheads who went on a joyride while being chased by the 5-0 through three municipalities before crashing into someone's house). The jacket was not recovered, and my buddy Jay wished his truck hadn't been either, since ICBC elected to repair it instead of write it off. 12 years later, RaceFace is still making the Aquanot and Jay never lent me his truck again.

Classic RaceFace gear brings back memories, some not all that good…
Made of a 2.5-ply fabric called Storm Lite, the Aquanot has a DWR treated outer and sealed seams, but the fabric is still nicely breathable and there are horizontal underarm vents positioned to capture airflow from a riding position, unlike traditional pit zips that don't work quite as well for cycling. The two front pockets are also horizontally situated, in which you can stash a bar or phone quite tidily if you'd rather have them close at hand, but I used them more often when not riding. A stealth pocket will stash whatever needs to be… stashed. An inner pocket with headphone port and clear panel makes its intention obvious, and there is a small headphone cable guide at the back of the neck to guide your tunes to the right spot without a white spaghetti of cable forming near your helmet straps. Reflective strips help you get back home safe after a ride and the hood (which I don't think ever belongs on a riding jacket) at least zips into the collar and out of the way, but I'd prefer if it didn't exist or at least was detachable.

Diggin' for gold at NSMB.com's TAP trail day on Dale's Trail on Seymour.
Any beefs? The gaiter style cuffs, but not because they don't do their job well – they do keep out drafts and light amounts of water. The problem is that combined with a hook-and-loop closure, there is a lot of wrist bulk which, when combined with a glove, makes for an awkward interface. In fact, even with RF gloves like the Ambush or Buzz with under wrist closures (a feature we like), the velcro straps fight with each other like too many puppies in a shoebox.

All in all, a good riding jacket that can be worn off the trail as well.
Small reservations aside, the 2011 Aquanot is a near-perfect riding jacket. It keeps the water out and warmth in, expels sweat vapour, tucks neatly in a pack when not being worn (or inside its own stash pocket), and has all the right features in a neatly executed package. Take a few of the extras out and I don't think the package is any less impressive, but the price would go down a bit, saving a few bucks for some tunes or maybe extended contents insurance for my friend Jay and his busted up truck.
The Aquanot comes in Black or Oyster, in S thru XXL. $199.99 CAD / $179.99 US
---
The Long Term Review is the full test period, generally lasting 4 months plus or a full season of abuse. In this period the product has been through a variety of trail conditions in various weather. Our testers ride regularly and hard. In the test period they have put the product through the limits of what any product can fairly be expected to deal with in its lifetime. By this stage in the review process, the tester has a very clear idea of the product's performance, its long term reliability – and more so, has perhaps uncovered experiences with the product that some consumers may be faced with, such as servicing procedures and customer service standards in the event of warranty claims. There is no stone left unturned in the Long Term Review.
---
Have you done much riding in pants, or is your bathroom cleaner than Pete's? Would you shovel gold in an Aquanot? Speak below…