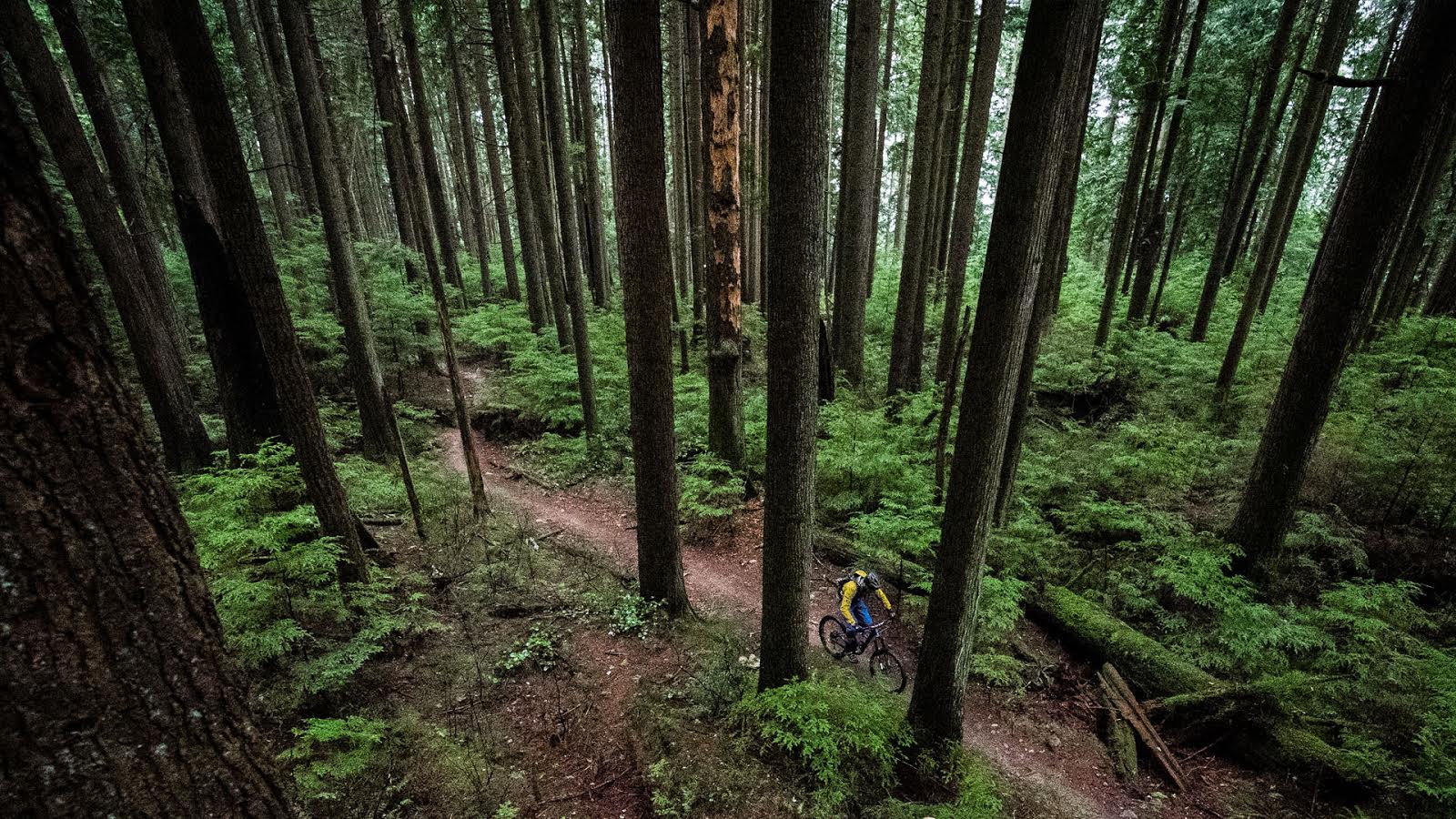 Story+Photos: Mason in New Zealand – Part II
This is Part II of Mason's trip to New Zealand to escape the shoulder season. Check out Part I HERE, and stay tuned for another installment.
---
Aforementioned in my article previous, there are multiple tracks that are shuttle accessible around Queenstown – and one of which is located just outside of the town centre, Wynyard Express. This track is fast and flowy with manicured berms, small gap jumps, rollers and drops, and then it pit stops at the somewhat infamous 'Mini-Dream' track. After cruising through the jump lines at 'Mini-Dream', you drop back into some more buffed out berms, and finish with high speed loose turns before winding up at Lake Wakitipu. I spent an afternoon with Flo snapping some pics, and doing some experimental pan shots with him in the lower half of the trail. High winds that day had us fighting with the clouds for the right lighting conditions, but as long as we stayed patient, the conditions would come and we'd score.

  I haven't experimented much with this type of shot, and the results came only after several dozen attempts. Florent Carreyon on lower Wynyard Express.

   The old steamboat that laps up and down Lake Wakitipu.
High above Wynyard and the trails at Skyline, a pristine ribbon of single-track traverses the flanks of Ben Lomond Mountain in the native Beech wood forest. The hike a bike from above Wynyard is a long series of steep switchbacks guaranteed to burn your calf muscles to a crisp. Over an hour of hiking and you begin to emerge into the tussock fields that are nestled underneath the towering ridgeline of the Ben Lomond peak. The descent begins as you dip back into the greenroom. Moss lined and riddled with extensive root networks, the trail surface keeps you on your toes and you careen through the trees at high speed.

  Slow shutter from the trees. Flo finds his way through the Beech woods.

  The more rain, the more green.

  Emerging from the forest, only for a brief moment.

  Dipping back into the forest through a natural tree keyhole.
We decided to take this ride when the weather was at its worst just to liven the experience. Staying light on the wheels, we were tick tacking through the roots, hoping to hell that we stay on the line. Keeping the braking to a minimum, carrying momentum is key to staying up. One mistimed braking effort, and you could find yourself strewn across the trail in a heap. As we neared a creek crossing the trail begun to slow, and bend back across the slope. I let off my guard for a split second and lost traction in my front wheel as it slid on a cross root. I reacted fast to regain control, but in the process I managed to square up my shifter with my kneecap. My preparedness saved the day, as I chose to wear kneepads for this ride. I ripped the cloth that covered the hard cup, and even through all the protection of the kneepad I bruised my knee quite badly. I can imagine what kind of damage the shifter paddle would have left if I weren't wearing it, and that it would not have been an ideal situation. We carried on down the trail as it traversed alongside the creek drain, staying hot on the pace and enjoying every foot of trail that emerged over each crest and around each bend.
When the weather finally broke again, we decided to mix it up a bit and take Tom's boat the 'Savage Avenger' out for a cruise, and a biscuit ride. Lake Wakitipu is a borderline ice bath, and apparently stays that way throughout the year. Wet suits and a couple quiet beers keep your temperature up when you're skimming across the lake surface at high speeds. Tom did his very best to shake me off the tube, but I just death gripped and held on for dear life.

  A glassy cruise.

  A not so glassy one.
---
 Mason's adventures on and above Lake Wakitipu look pretty fun. Have you ever been to Queenstown? Want to now?