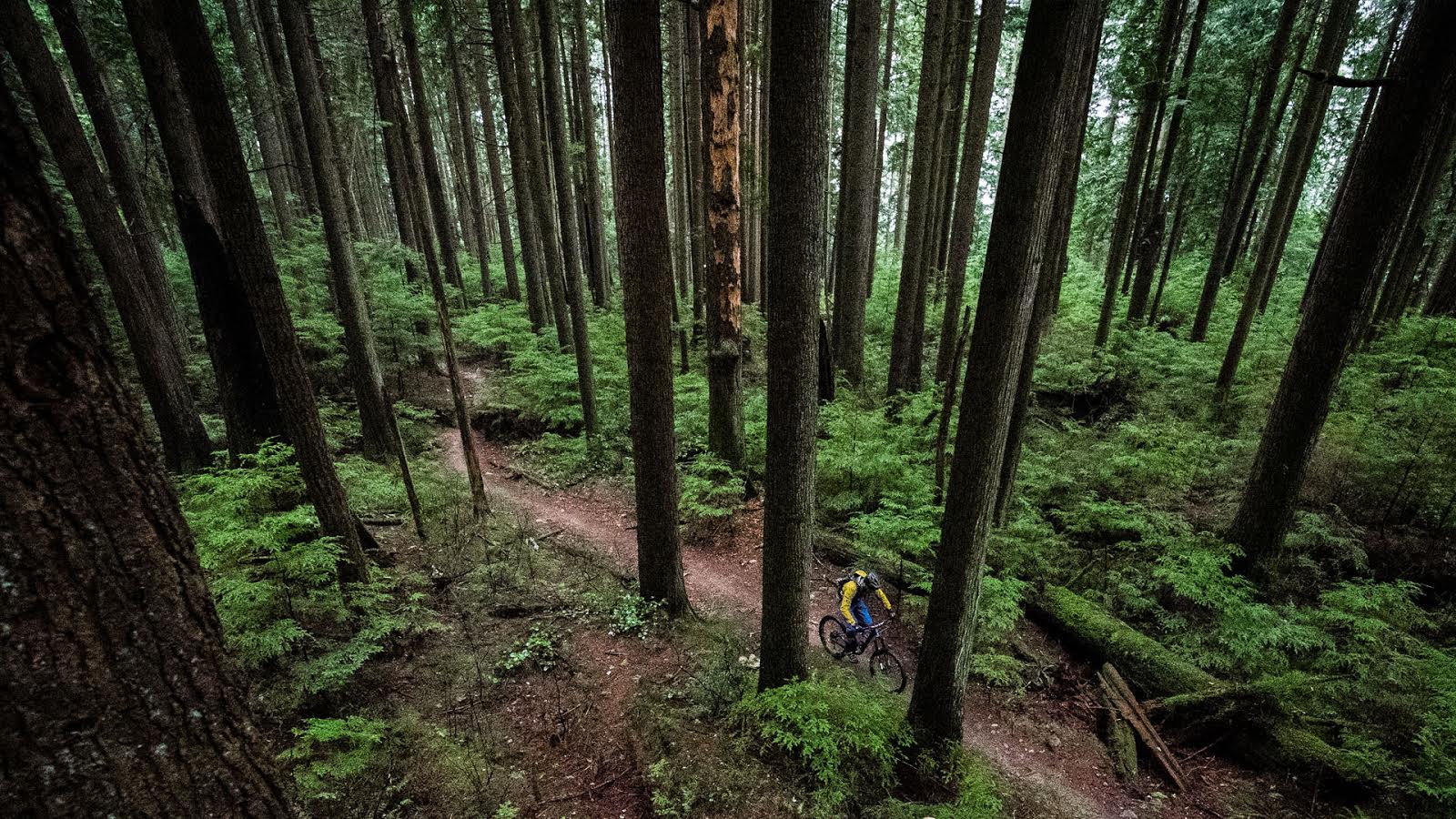 Freeride's Godfather Deepens Family Ties
Vancouver, BC – February 1, 2012 – Race Face Performance Products Inc., a global leader in premium mountain bike components, apparel, and protection, has signed North Shore legend Wade Simmons to a multi-year cockpit, apparel and protection contract.
Widely hailed as one of the original pioneers of freeride, Simmons has been rocking Race Face armour since the very beginning. It would seem that the man who's so smooth that his old friends call him 'Swade' wouldn't need protection, but it has saved his Canadian bacon quite a few times over the years.
"Having worked with Race Face since its inception, I am super stoked to see my old friend Chris Tutton take the company to new heights. Race Face has always been staffed by passionate riders, and their products reflect that. Race Face (and back in the day, Roach!) armour has protected my legs and arms my entire career, and I've put a lot of faith in that protection. Now, I consider myself privileged to help Race Face develop the best riding apparel as well! We are lucky to have the North Shore's unparalleled testing grounds as our backyard: Let's get to work!".
Wade's easygoing demeanour is indicative of his trademark style on the bike, which has been showcased in countless videos and magazine covers over the years, both in North America and around the world. Underneath his 'laid-backness' is a deep passion for riding, and that is what will fuel Wade's input into the Race Face protection and apparel designs in the future.
"Wade has been a key athlete for Race Face for many years" said Chris Tutton, Managing Director, "It's hard to measure the impact that he's had on the sport, but the word pioneer sums it up. We've wanted him in our apparel for some time, but more importantly, feel proud to be forging closer ties to a good friend and one of the most respected and well known riders in the world. These are exciting times at Race Face and this is yet another great day in our brand's rebirth."
Follow Wade and many other contributing voices to Race Face online by liking facebook.com/RacefacePerformance and on Twitter @RaceFace2012
---
Wade's keepin' it real BC by signing on with RaceFace. Any words for Wade, his fender, or his kermit green pants? Spill it below…