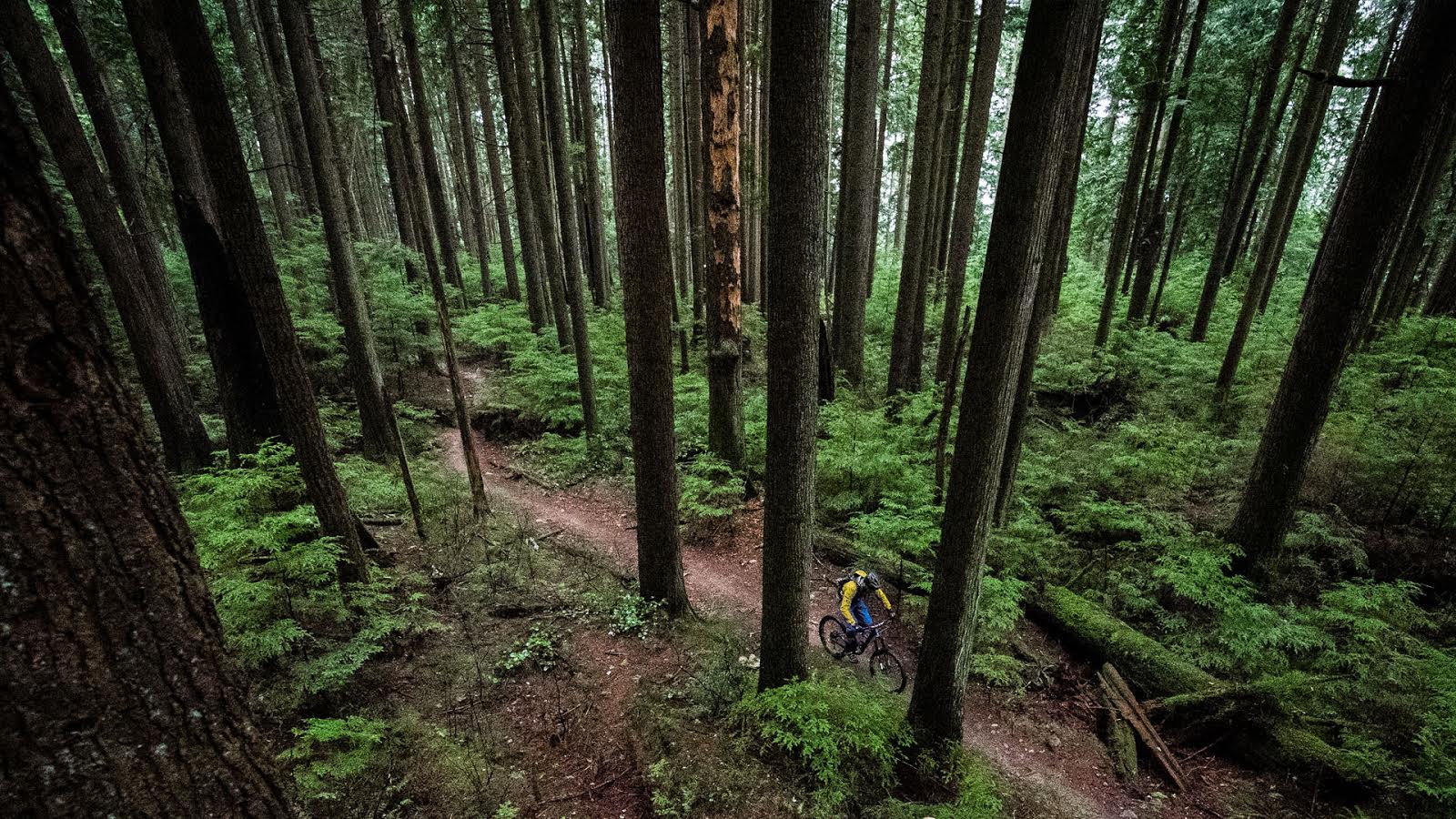 Giveaway: Show Us Some Love!
After being chosen as one of five winners in Deity Components' contest back in November, I was asked if I was interested in becoming a member of their Fresh Blood grassroots team for the 2012 season. After sending some photos and a dozen emails, I was given a spot. Deity was stoked to see NSMB publish an article about my first ride on their parts and offered me a handlebar to do a contest of my own with NSMB. So without further ado, NSMB.com and Deity present to you the Show Us Some Love giveaway!

  This shot has done a lot, most recently winning me a Deity Handlebar. Photo ~ Logan Swayze

Since Valentine's Day is quickly approaching, we would like to encourage the feeling of love for the two weeks leading up to it. Based on the principle of what goes around comes around, we will be giving our Valentine's Day prize to someone who showed us some love in these two weeks before February the 14th. If cupid decides that's you, we will be sending you a love-coloured Deity Dirty 30 handlebar and a Deity Icon 3D hat.

  We want to show you some love by sending you this lovely anodized bar and a bonus hat. Just head over to the NSMB Facebook page and LIKE and SHARE this photo for your chance to feel the love.

All we ask is that you head over to the NSMB Facebook page and then Like and Share our picture of the red Deity Dirty 30 handlebar and Deity Icon 3D hat any time between now and Monday February 13th, 2012 at midnight for your chance to win them. One winner will be randomly selected and announced on Tuesday February 14th, 2012.

  I've been running the Dirty 30 bars for just over month now – these bars love airtime just as much as I do! Photo ~ Morgan Taylor

  Gettin' dirty with my Dirty 30's. Photo ~ Morgan Taylor
In order to get your Valentine's Day stoke on early, I'd like to show you the unstoppable love of a boy and his bike. Thanks to Andrij Chubaty of Dre Visuals for shooting and editing the video.
There you have it, the purest form of love I know. You now have no reason not to head over to the NSMB Facebook page to like and share our picture. If you do, we'll hopefully be showing you some love come Valentine's Day. Don't forget to like the page itself too so you can stay up to date on all the awesome articles and future contests NSMB puts out.

  Don't worry about how wide your bars are, just stick to shreddin' the clearcuts.

If you'd like a chance to win even more Deity swag, Deity has announced for 2012 that they will be doing a 12 Months of Mayhem give-away through their Facebook page. Each month a new contest will be announced with varying degrees of difficulty and a variety of prizes so like their page to stay in the loop.
---
NSMB.com and Deity want to show you some love! LIKE and SHARE the photo above on our Facebook page and we'll choose a winner on Valentine's Day! Show Garrett your love below…