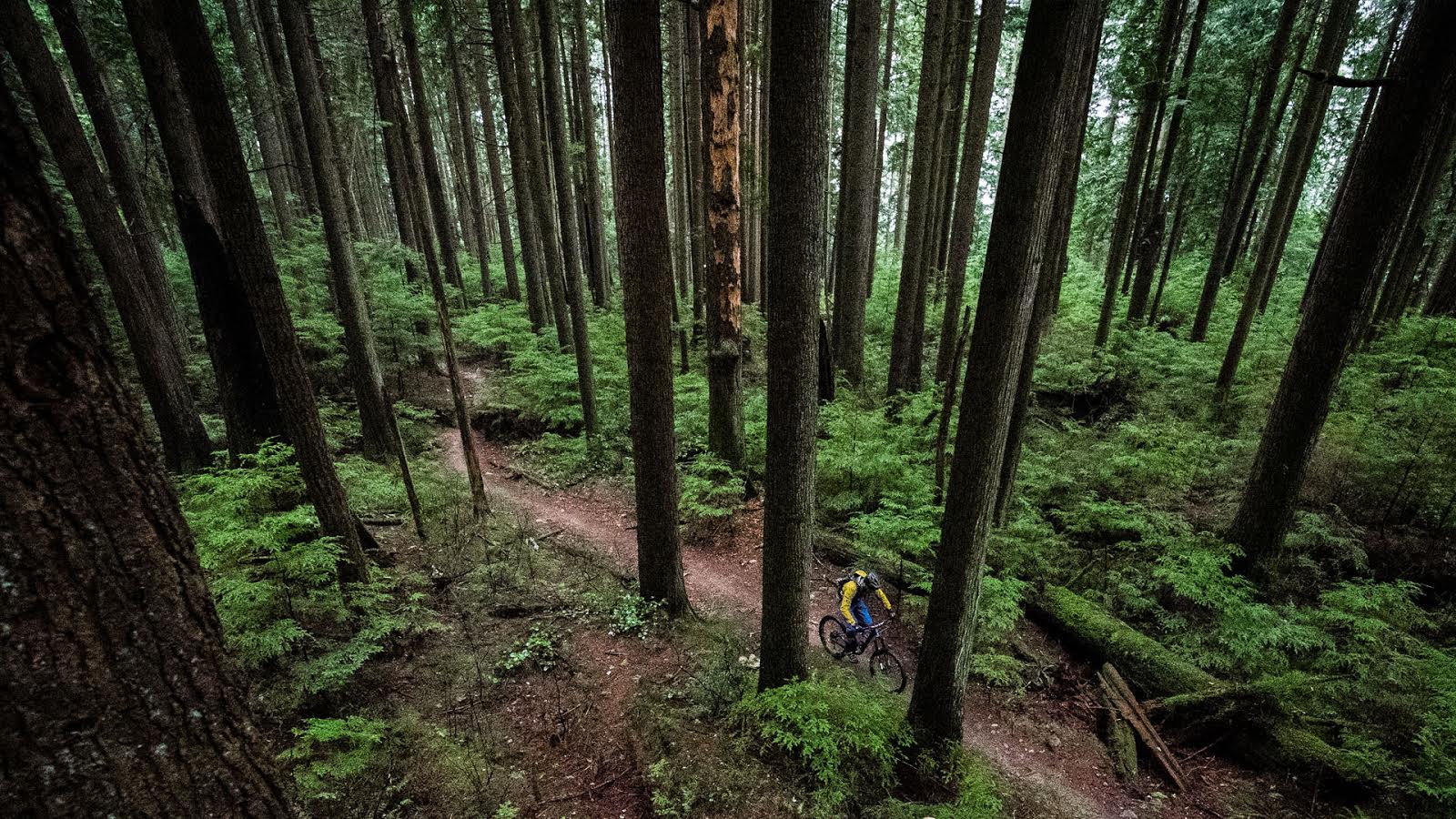 Wade's Excellent Adventure
Wades Excellent Adventure, for the third year running (fourth in total), will be celebrating the trails and character of the Shore by bringing people together for a fun and challenging event. Some would call it a race, others may call it an excuse to relax with friends and hunt for stashed treasure. Either way, both sides are equally catered for.
This year there are going to be some changes in the format to engage a rider's skill, fitness or funny bone even more. In many ways the transformation could be considered as moving towards more of an Enduro style event. NSMB decided to meet up with Wade Simmons and find out about the plans for this year/s event.
---
Seb: Wade, as someone who has never made it to WEA in the past, tell me what it is all about.
Wade: You've never done it! Well, let me tell you, it is a fun, sociable race in the North Shore character. It all takes place on Fromme mountain and in the past it has been like a really big Shore ride, so you know that it is technically and physically challenging but still about the laughs with your bros.
Last year the course was 27 km long with 1946 metres of climbing with the winners taking just over two hours to complete it and more sociable riders taking around four hours. We had two loops that needed to be completed and half the riders did one loop first and the other half did the other loop first then swapped.
Seb: And this year?
Wade: This year I want to change it up and make it a mini 4Kings style race. Even though I haven't taken part in the 4Queens/Kings race, I think the concept is spot on. I'm thinking rather than a giant loop that is all timed, we will have stages which test different skills.
Seb: So, spill the beans, what are the different stages?
Wade: Well, we are still in the planning stages firming things up and everything is liable to change, but this is what I have come up with so far. We will keep the water tower as the staging area that is sure. Stage One will be a technical time trial style affair. Riders will ride down King Of The Shore, up the Griffins, and then down Road Side Attraction back to the water towers. We will have at least four observed sections where people who put a foot down will be penalized.
Seb: Rather than bonuses for those that clean sections?
Wade: Yeah, let's face it, if you are fast rider you are more than likely going to clear these sections. So rather than give them a time bonus that will put them further ahead of slower guys, give the slower riders who might be really technically good a chance to level the playing field with the slightly fitter, faster riders who might make mistakes. It is the Shore way.
Stage two will be the bigger more Enduro style stage. Riders will have to make their way up from the water tower to the sixth switchback where we will have the start of stage two. Originally I was going to have a big Super-D lap which went up to the 7th and down 7th Secret etc all the way to the water tower but it might be too many people on the trail at once. So what I'm going to do is have two different routes and people have to choose which. This way it will split the pack a bit. Both routes will be around the same time but be different in character.
One lap might be up to 7th, down 7th Secret, Leopard out at 5th and up the road to Ladies Only, down Ladies Only to the Baden Powell and out to the water tower. The other lap might be up from 6th to Pile of Rocks, down Pile of Rocks, up the road to Bitchexuctioner to the Baden Powell and out.
As you can see, they are a little different. One might be longer or appear to have more climbing than the other but is more direct. The other has less climbing but leaves you further from the finish and more BP to handle. Each one might favor a different rider and it is the rider who chooses.
Of course, this isn't the final decision on laps but you can see where I'm going with this one.
Seb: Stage three?
Wade: Stage three might be from the water tower to Floppy Bunny, down Floppy, up the road again to Bobsled and perhaps a chainless Bobsled. Riders, may possibly be timed for the descents only, we still are working out the logistics.
Seb: Are you looking to find the fastest person or the fastest team?
Wade: It has always been about bragging rights and I want to keep that going. The real trophy, the Fromme Cup, goes to the corporate teams which this year will be allowed to have 5-8 people per team. The reason for this is I want shops to put together their best team to try to claim the title of King Of The Shore. They can be employees, sponsored riders or just fast customers, either way it is about bringing home the gold for your team.
This year because of the format change I will be using the ʻbest ball' tactic to find the fastest team. The whole team can try each section and stage but only the fastest or cleanest team members stage is counted. This way everyone has a go, creating a bit of a inter-team rivalry, and the best is counted, or you put your best man into bat.
Seb: So when can we hear more about the stages etc?
Wade: Before the event I'm going to leak some videos that show all the observed sections can be cleaned. That way people can work on them before the event and it shows people that it can be done.
Seb: Thanks Wade, looking forward to it. Any last words or address for sign up?
Wade: Well I would like to say that this is a big fundraiser for the NSMBA and is sitting in as one of the NSMBA Toonie Series races. Mark Wood and Ilana of the NSMBA have been great supporters, and Mark specifically has been invaluable in helping me plan. All profits raised go right back into the trails on Fromme, no lining anybody's pockets here.
In the past, sign up has been through the NSMBA site, but things will change this year. We will keep everybody informed on the usual sites once the sign up is up and running. Thanks Seb and see you June 2nd!
---
Wade's Excellent Adventure may be changing every year, but the fun stays. Does the new format get you stoked for an adventure on Fromme in June?