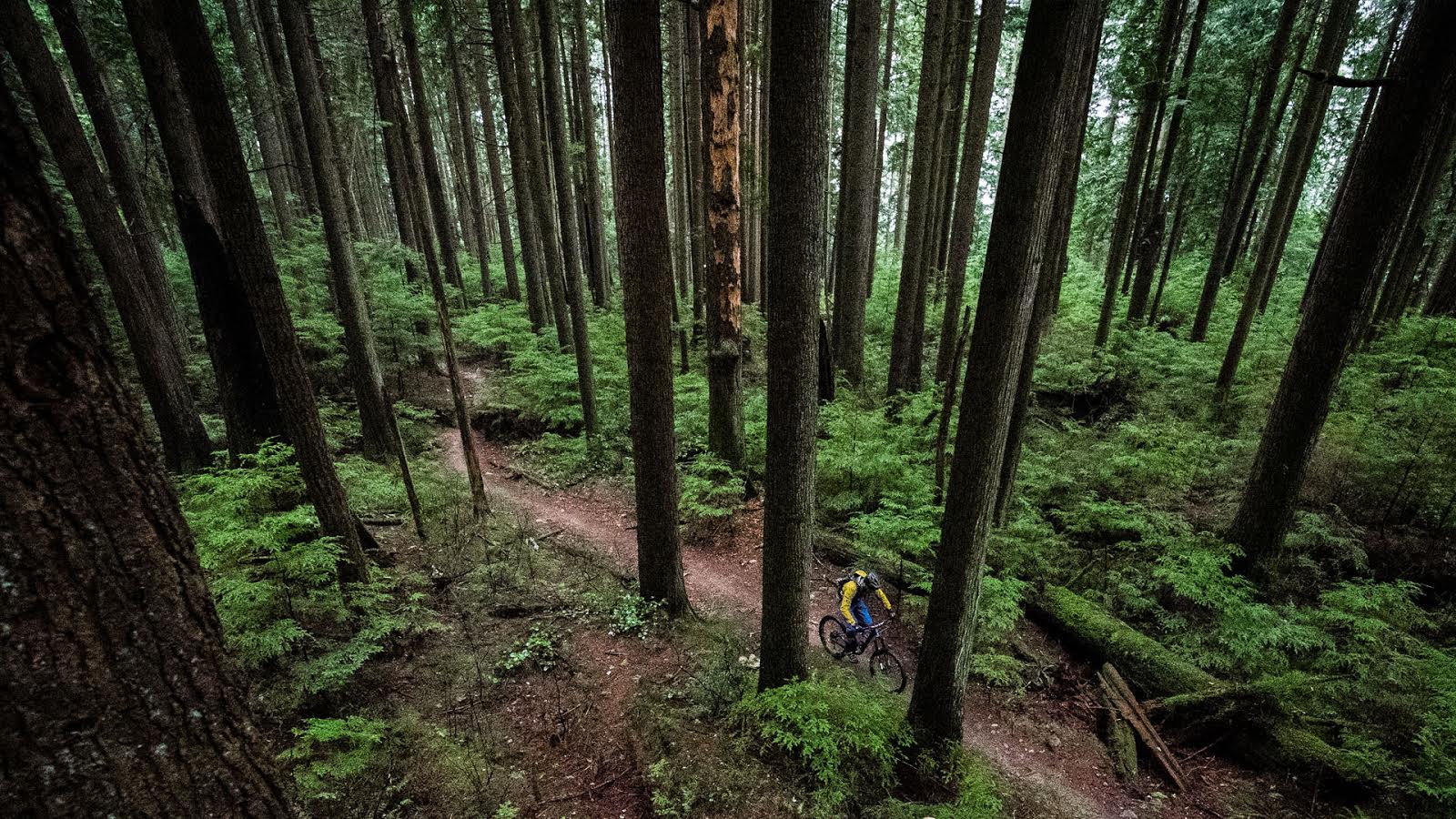 Story+Photos: Mason Mashon's Deep Winter
NSMB Team member Mason Mashon rides Whistler all year long. This year he was invited to participate in the Deep Winter photo contest. Three days of shooting, a flurry of editing and compiling, and on to the screening. While a winner was crowned on the final night of Deep Winter, the People's Choice award is still up for grabs. Show your support for Mason by voting for him HERE. Read on for Mason's recap of the his experience and a pile of wicked shots.

---
Accepting the invite to the Deep Winter Photo Challenge had me ecstatic. I've been patiently waiting for my opportunity to partake in this 3-day saga of bell-to-bell shooting and editing. This would be my time to shine.
In the days prior to the contest, it became apparent that this year the contest wouldn't live up to it's name.  Dry conditions and no snow in the forecast meant that an extra level of creativity would be summoned to barter with. Little did I know that this would throw my brain into overdrive and turn me into a full-blown insomniac. I was running ideas through my head, over and over, then a new idea would slide in, and the cycle continued. I started the contest with a 2-hour sleep. It was on, and the clock was ticking.
Sunshine hasn't really been an option in the past for this contest. This year however, it opened opportunities to utilize natural light, and draw a lot more color from the characteristic black and white pallette we're used to. I exercised my experience, and got right down to business with my esteemed team of skiers and snowboarders.
We worked tirelessly around the clock, chasing the sun's overlay on the terrain, and scraped the mountain dry of what snow was left lingering. We worked efficiently under the umbrella of my loosely organized day plans. Each day on the hill was a success.
I wanted to incorporate some lifestyle moments that a dry spell opens opportunity for, so I included a series of shots where the riders were using different methods of ground transportation (namely bicycles and skateboards). Using a few tools of the trade, we pulled off the shots I had envisioned. The other lifestyle I wanted to show was hockey. We set the stage at a local pop up ice rink, and played shinny for a few hours to wind down the final hours of shooting. The casual nature of the final shoot only temporized the daunting task that lay before me.
I had fifteen hours to compile and edit my photo choices from a 2600 deep selection, I had to hastily chose the right ones that would best fit the story I wanted to tell. Narrowed down to a handful over a hundred, I fired up final cut with just over four hours until it had to be handed in. It was 10 a.m., I hadn't properly slept all week, and my eyes were glazed over from a sleepless night of touching photos. The anxiety was redlining.
Planning ahead would be my saving grace, as I had pre-marked all the slide changes on my Final Cut time line. It was just a matter of smashing the photos together in the proper sequence. Sparing no time for revision, I moved like a robot. I felt as if I hadn't blinked in hours. Maybe I didn't. I rubbed my eye sockets and pressed on into the dying minutes.
I made it to the venue to hand in my show with not a minute to spare. Zombie-like but freakishly awake, I sat and tried to relax for a brief moment. It was done.
With only a few hours between handing in the project and the night's screening, I managed to close my eyes for a couple of hours. I thought the anxiety had disappeared, but it was only a temporary digression. Thankfully I didn't have to go first.
Six photographers and their teams lined up one by one, and unleashed a visual stimulus that is often hard to digest at first glance. Strong narratives and stunning images were displayed for the sold out audience. Each team had put together such amazing works. It was humbling to be appreciated beside this amazing group of talent. What I like most is that an event like this brings together our community and really shows the everyday beauty of this place we all love. It's inspiring, and I loved every minute of it.
Though my body had suffered some serious degradation over those four days, if I had the opportunity to do it again, I would. It's a real test of your creative integrity, and even though I didn't find the crown on top of my head, it was a learning experience of epic proportions. Maybe I'll get that email again, and fall into that stream of consciousness that doesn't let you sleep for an entire week. I'm up for the challenge.
– Mason
---
Vote Mason for the Peoples Choice award HERE. Any words for our year round Whistler loc? Shoot below.