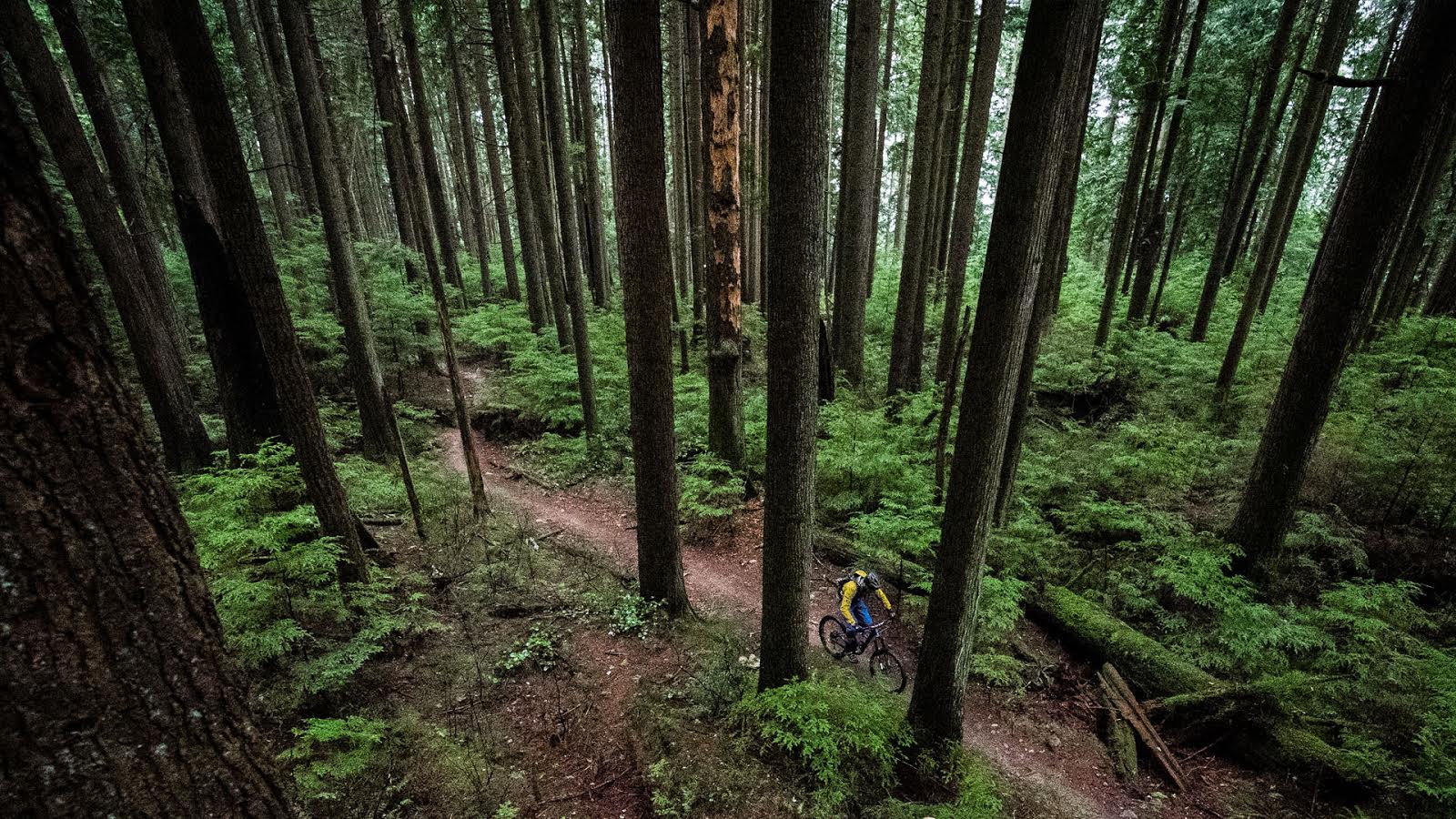 Teaching an Old Dog New Tricks
For the week of January 24 to 27, NSMB will be bringing you exclusive content about Enduro racing. There are more of these races popping up each year fed by enthusiastic organizers and keen competitors who want value for their money – Enduros generally mean a lot more time on your bike than downhill or even cross-country races – and a bit of biking fun. So what next?
Seb Kemp caught up with Chris Ball of the UCI, successful Enduro racer Jerome Clementz, and racer and photographer Sven Martin to piece together the story of the international sanctioning body's push into Enduro racing.
---
Teaching an Old Dog New Tricks: UCI to Become Involved in Enduro Racing
Words by Seb Kemp

Whilst speaking to Chris Ball (UCI Technical Delegate and Gravity Sport Coordinator) recently he told NSMB that the UCI are working on involving themselves with Enduro racing with the intention of incorporating existing events into a world series and perhaps making Enduro a World Championship event in the future.
In late January many of the most influential people in Enduro racing will meet in Switzerland to brainstorm the future. These people will include representatives from the organizers of the Megavalanche, Italian Super-Enduro Series, French Enduro cup, British Enduro series, Swiss IXS cup and Remy Absalon (one of the most well-decorated Enduro racers).
One of the first things that Ball expects the group to deal with is trying to define what Enduro currently is and what the rules are. Currently, Enduro races take on a variety of formats; the UCI has no intentions in trying to homogenize Enduro racing but rather to engage the various existing formats to produce a well rounded world series. As a result, some central theme needs to be understood so basic rules could be implemented. Basic rules would need to be corroborated in order to allow a consistent series and reduce incidents of infringements and disagreements. These might cover point allocation in the case of a world ranking or certain equipment protocols.

  Only in Enduro racing will you see a rider nonchalantly picking his way through a scree slope with his bike on his back. Photo courtesy Trans-Provence.
As this meeting is still yet to take place we can only speculate on the future but according to Chris Ball it would not be far off to expect that the UCI will propose to work with the existing race organizers to try and start a UCI world ranking in Enduro – probably taking the a form somewhat like the FMB World Tour where events are still independent but come under one ranking and judging criteria umbrella, "a world Enduro series could potentially be launched as early as 2013", Ball said, "With the eventual goal to launch a World Championship in the future. But this is very early days yet."
But why would the UCI want to get involved in Enduro racing? Surely the other formats in UCI events will keep them busy enough. Ball said: "Enduro racing means mass participation. It allows pros to ride with amateurs on the same course on the same day. Downhill is an amazing format that leads to spectacular racing – the last couple of seasons has brought all of us spectators us some of the most exciting downhill racing the sport has ever seen – but it isn't for everyday riders. Enduro is accessible for both riders and organizers."
But why is the UCI involvement a good thing? Well, despite what the internet sprayers like to say, the UCI isn't a malevolent beast sent to suck all the life from mountain biking and kiss it into the mouth of road biking. There has been a degree of bad press around the UCI in recent times, something which Ball finds perplexing: "Something now needs to be said, there's a lot of work going on at the UCI. All the attacks and negativity is unjustified. While everyone needs to have opinions as long as arguments are balanced and factually correct. The underlying fact is that the sport is very healthy and moving forward, in part due to the contribution of the UCI."
In this instance the UCI does not seem to be forcing itself on Enduro racing but rather working with the successful and bright organizers currently out there. This allows a degree of independence and creativity to be retained and for skills to be shared amongst a wider group in order to have mountain biking elevate itself.

  RedBull's 5000 Down event was a mass start similar in scope to the Megavalanche. Could UCI involvement allow events like this to fit under the Enduro category?
Having a world series ranking makes good sense for riders and organizers. At present there is not as much recognition – and support – for Enduro riders because sponsors and bike companies like titles. Take Jerome Clementz for example, he has won the Megavalanche, Enduro Des Nations, Mountain of Hell, Trans-Provence, and the French Enduro series (pretty much all the races that really matter in the Enduro world) but he still has to have a day job to supplement what he earns from sponsors. And whilst doing all this race winning he is representing the types of bikes and components that most consumers use. Having a world ranking may help racers in getting recognition, value and sponsorship endorsements.
I was lucky enough to have a conversation with Jerome Clementz who was able to elucidate on the benefits that UCI involvement may have – but balanced enthusiasm with a modicum of caution: "The UCI's involvement will be good if they keep the actual spirit of Enduro racing as it has stood for the past ten years and bring some organization, media and structure. On the other hand the UCI also know how to alter a sport by taking aways the spirit, putting too much stupid rules in place and wanting to control everything."
At the moment, all the Enduro races operates in isolation from each other. Having unified recognition, marketing and promotion will help bring more attention, and hopefully dollar, to races which will mean better races for riders. "For people who don't know a lot about mountain bike racing having UCI ranking and allegiance can be a good reference," Clementz said in reference to outside sponsors.
But what does this mean for the amateur racer? "If we can first have a UCI ranking for us as riders it's great. Regular riders can see what kind of races they might enter." says Clementz. Much like FMB freeride events are ranked according to their profile, Enduro events may be ranked also.

  Locally, the Fraser Valley Mountain Bike Association runs an All Mountain race series. Will we see an Enduro format added to their XC, AM, and Super D offerings for 2012?
I asked Sven Martin, guru of all things race related and huge proponent of Enduro racing (don't confuse that with Super-D racing though), what he thought of UCI involvement in Enduro racing and he had a very mature outlook.
"So the fact that they [the UCI] are taking notice of the direction where the sport is heading, that there is growing participation and interest by amateur and professional riders/racers alike (and media) in Enduro style racing is a good thing. It means they are in touch. Lets face it, a large portion of the MTB public do not own 4X or Slalom bikes, but these days with gains in bike and suspension and brake design nearly everyone owns a bike that can climb and descend well. We are at a good place in MTB right now with 25lb-30lb 4-6″ travel bikes."
All in all, it seems like a very healthy and potentially prosperous route for mountain biking to take. There are some very talented race organizers behind the current crop of top Enduro races and the Enduro racing format has the potential to close the gap between the world's top professional athletes and us regular chaps. If this format allows more riders to engage and become involved in racing – and if the UCI want to help that grow – then it can't be a bad thing.
My view is that careful collaboration with the UCI can only lead to bigger and brighter things. But for anyone with a negative spin on the UCI then the knowledge that the existing Enduro race organizers have got where they are without the help of the UCI and if things get tricky between them and the UCI then they can walk away holding the cards at any moment.

  The seven day Trans-Provence is a textbook example of Enduro racing, and has quite the following. Would UCI involvement change the race in any way? Photo courtesy Trans-Provence
---
The UCI's move toward supporting Enduro racing raises a lot of questions. As we are still in the early stages of this development, many of these questions are still unanswered. We have, however, endeavoured to answer as many as possible with this article. What are your thoughts on UCI involvement in Enduro racing? Let fly below…
To see all the Enduro Week articles, click HERE.