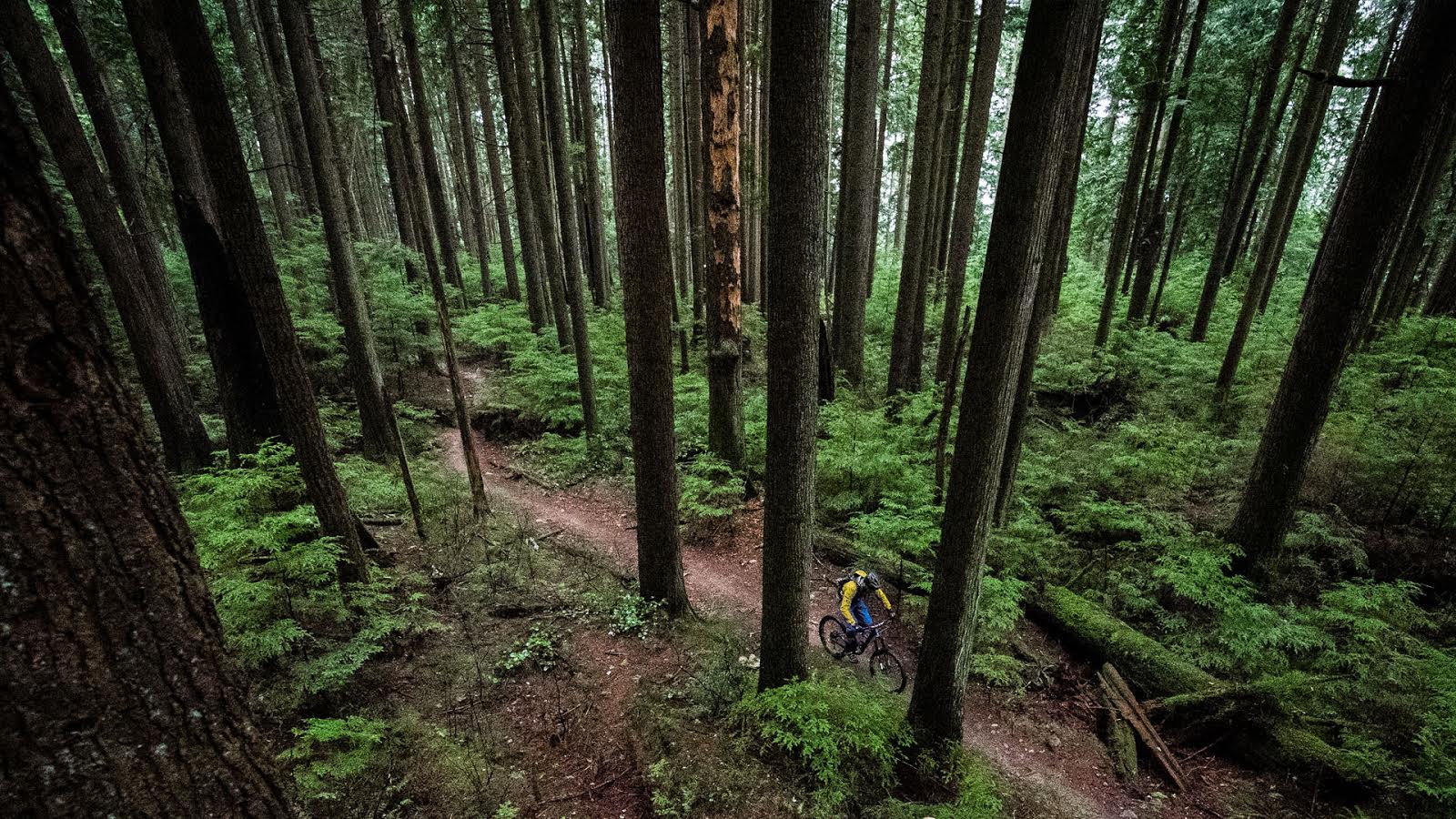 Vid+Photos: Hoots on Coast and Shore
The North Shore is my home with the epic 3 mountains – Seymour, Fromme, Cypress – as my riding backyard! Two months a year now I live on the Sunshine Coast for the Mountain Bike Operations Course and then I spend 6 to 8 months of travelling for filming and building.

Jay Hoots honed his skills on the Shore, and now spends fair chunk of time on the Coast.
For years I have been riding for Norco working on and riding different platforms searching for the best mix between up and down, skinny riding, jumps and drops, steep rock faces with slippery roots, speed and braking… Being from the Shore I learned all the technical aspects of riding in sloppy wet, ultra slippery conditions but found that the Sunshine Coast offered fast, flowy trail with banger turns and different styles of zones, from jumps to pumps to epic XC the sunshine Coast offers an amazing array of riding opportunity with only a fraction of the rain the Shore gets.

The dark, dank Shore is a different place, but Jay seems to have found the one bike for both spots.
2012 is the best year ever for me as my new 7" Truax bicycle is the best combination of all platforms of bike allowing me to travel with only one steed that does everything! 2012 is also the year that the Shore is recognizably smoother and flowier and the Sunshine Coast now has technical rooty steep gnarly trail!
Can't say where this film was made but if you find it it's worth it!
Thank you to NSMBA, and all of the dedicated builders that are out there who put the hours in the dirt and have the vision and stay power to follow through with it.
I love my Bike!
Ride ON!
Jay Hoots
---
Hootie's stoked on his Truax wherever he goes. Have you spent some time on Norco's replacement for the Shore? Spill it below…