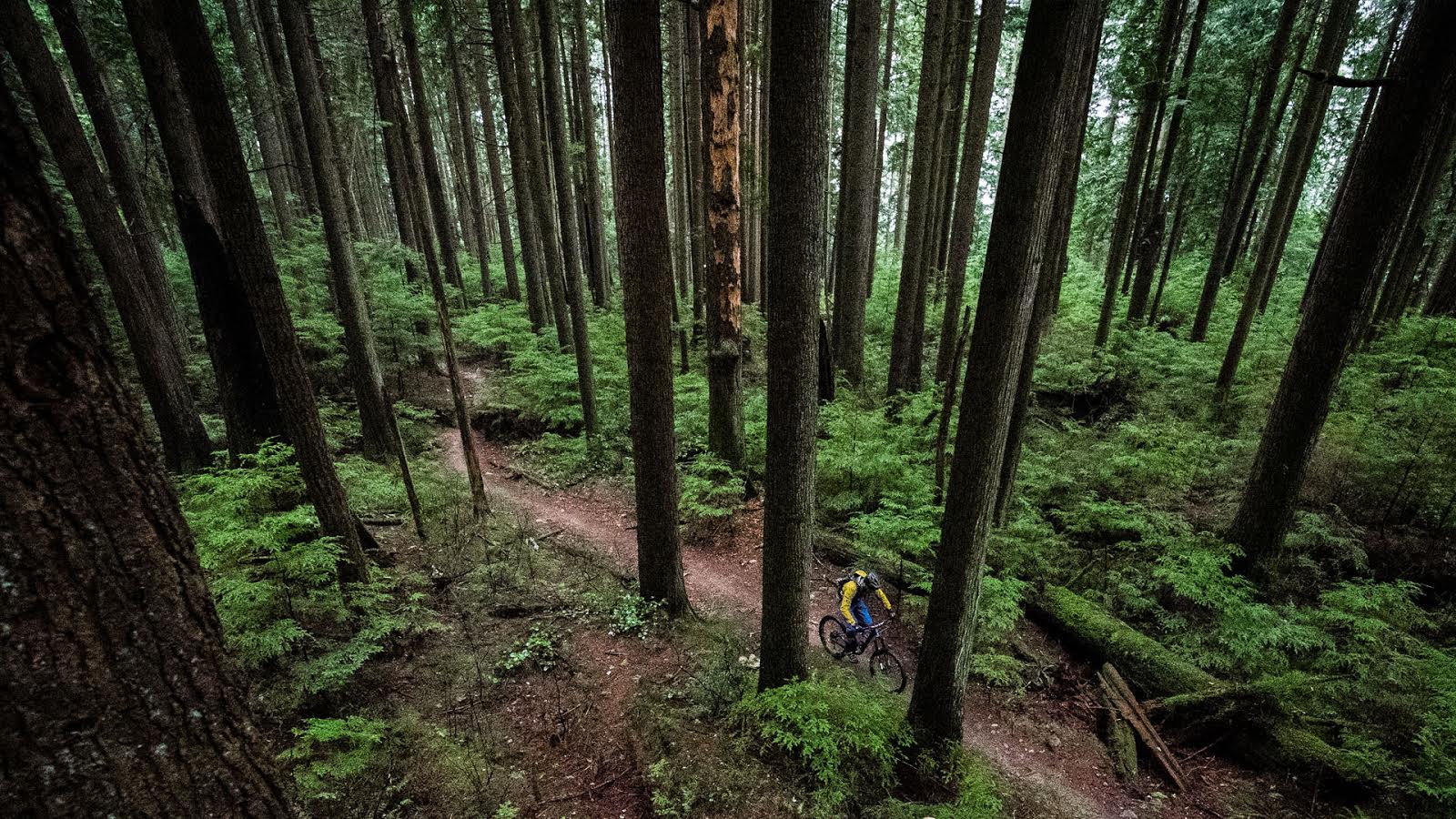 The Marc Beaumont Interview
NSMB fills the gaps in last week's interview with the Athertons…
The recent news that the Athertons were moving to GT Bicycles was not much of a secret. So much so that we were able to get a quick interview with them before the official announcement in an attempt to bring NSMB readers an intimate look into the future of the fast familia. However, what caught us off guard was Marc Beaumont's inclusion into the Atherton Racing camp and subsequently we were left with a gaping hole in our content. Whether or not the Athertons wanted to keep Marc secret from us or they just forgot to mention it remains to be seen. Anyway, we caught up with Marc on Monday and gave him the spotlight to talk about the new deal, the new team, and the new siblings.
Marc Beaumont has twice won World Cup DH rounds (2007 in Vigo, Spain and 2010 Val Di Sole) is twice British National Champion and his best result at the World Championships was 6th in 2010 at Mont Saint Anne. Although not one of the loudest and brightest stars on the World Cup circuit he is a solid racer who seems to quietly go about accumulating results.
I called him via Skype on Monday night where I found him at home relaxing on a "rest day" during his busy off-season training and preparation. I found him to be a very professional person, able to spin some of my inane questions and give straight forward answers.

Beaumont welcomed the Athertons to GT for 2012, where he's been racing for the past three seasons.
On GT
Unlike many riders who skip from sponsor to sponsor each season, Beaumont has had a good streak and has been solid with GT for sometime now. This isn't just because he is lucky or because of his results – it is also due in part to his professional outlook, his calm character, and his loyalty to the people that pay him to do what he loves.
"I signed for GT for the 2009 season, then I did 2009 and 2010 as a two year deal. I was half way through another two year deal that would have kept me till the end of 2012 but I have just just signed a new deal that takes me right up to 2014 to coincide with the Atherton's new three year deal. I've never had anyone put that much trust in me. Obviously, they like what I'm doing and I'm keen to show what I still have left to give in downhill."
On Gravity Enduro

In recent years Marc has been dabbling in various gravity enduro races including the Mountain of Hell and Trans-Provence that take place in France. Marc is a dyed-in-the-wool racer but sometimes even he needs to let off some steam and the best way he knows is to enter some of these races.
"I've been enjoying going to these new enduro events and just having fun on my bike. I usually go with not much expectation about my results but rather have some fun and to learn about a new format. It's not my goal to be a dominant force in enduro riding. My focus is still downhill. At the end of the day it's just bike riding so it helps me cross over."

Beaumont charging to a 5th place finish in the Crankworx Air DH in 2009. Photo ~ Malcolm Mclaws
On the Off-Seaon
I'm always keen to hear what an average week in the off-season is like for a professional downhill racer. I wasn't surprised by Marc's laid back approach in the Fall after a busy race series, but I was a little surprised how long this downtime lasts for and how little he has actually ridden a bike in previous years.
"Right after the season I wouldn't ride at all. I'd play squash, play golf and mainly ride motocross with friends. Maybe a spot of running but not a lot of anything else. A little bit of partying and a holiday with my girlfriend before Christmas. From Christmas time onwards I would start training on my road bike and xc bike alongside my gym stuff, but not a whole lot of downhill."
On Coming out Charging

However, Marc is keen to do more riding this winter so that he is feeling comfortable and aggressive on the downhill bike for the first race of the World Cup in South Africa which takes place in eight weeks time.
"I tend to struggle to have a good start to the season. My pace comes towards the end of the season and then it is over and I have to start all over again the next year. This year I just need to come out riding well and put together a solid year like I did in 2010.
"This winter I want to try to do more riding. I'm trying to do more downhill riding right now in the winter. I've been riding one or two days a week. In the past I've left the bike alone and then tried to pick it back up around February. This year I've been on the cross-country bike doing regular night rides, riding the downhill bike a bit and then lots of motocross.
"I always get better the more racing I get under my belt so perhaps trying to get more time on the downhill bike and doing some small races early on will be good for me. However, I'm not sure this will work this year because South Africa is so early."
On the Track in South Africa
Pietermaritzburg is hosting a round of the UCI World Cup again this year. This course seems to stir some debate between people because it requires riders to be able to pedal their bikes. A lot of internet commentators berate the UCI for choosing South Africa and some teams feel the financial cost of traveling to this one race is not relative to the race tracks standard. However, Marc had a positive outlook on it.
"The locals are so stoked on it and they do a really good job. They have a legitimate hillside but of course it's not the Alps. They don't have chairlifts so they have a lot more to do to run the race but they do a great job of it.
"It has its place on the circuit. It is a world cup so therefore it should be the best rider on every terrain worldwide. There's so many aspects to being a downhill rider that this course definitely has it's place.
"One thing they have right is some big jumps. It was the only track last year that had decent sized jumps that showed the capabilities of the bikes in a racing environment. We were jumping 50-70 feet and there were three of that size over the race track. Then everyone else at the other races are making shit jumps. People should take note and see what they are doing there."

On his way to a 4th place showing at the Crankworx Garbo DH in 2009. Photo ~ Malcolm Mclaws
On His Position with the Atherton Camp
The three Atherton's have been a tight knit unit since the very beginnings. They have stuck together through thick and thin. Now it seems they have opened up the team trailer to allow in another member. The Athertons all have very different personalities and part of their success is probably down to how they have worked as a unit to achieve their goals. But what is it going to be like for Marc in the team? What will his presence mean to the team dynamics?
"It remains to be seen. We went out riding a couple weekends ago. I've not really ridden with them ever. They have been serious competitors of mine and they have been at it as long as I have on the UK scene so it is going to be interesting. I'm not really sure where I'm going to fit in that family thing. It's going to be fun to be honest."
"Dan isn't going to be at all the downhill because he is concentrating on enduro racing. Hopefully I can pull myself up to speed a little bit more by riding with with Gee. Maybe he can take something from me too. I've never been that good at riding with other people. I generally practice on my own and then sometimes I'll check my speed against someone who is passing by tagging on and go from there. I don't think Gee relies on Dan so much these days. With Dan's injuries Gee has had to go it alone. If I can help him and he can help me then that would be good."
"It's a new thing. It took a little bit of getting my head around it. I had to ask myself whether this is something I wanted. In the end I've been with GT for a while and have a great relationship with them and they have been good to me from the start. In the end its an added motivation for me this winter to push myself. Hopefully we will have a good three years and a successful three years. I still think I can improve and surprise a few people."
On What the Alternative Is
Another thing that intrigues me about professional racers is what they would do if they weren't racing. For many of them this question is hard to answer because they have always been so focused on racing and there has never been room for an alternative. Marc is no different. From a young age his life became utterly devoted to racing bikes but he did open up a little and show that he does wonder what there will be for him after racing because of his choices in the past.
"I don't know. That's a tough one. I knew at school that I wasn't interested in school because at 14 or 15 years old I was racing all over the country every weekend. I was passing the time at school until I could leave and ride all the time. My only goal was to try and make a living out of cycling. Even though I did go to college for a year in 2002 I didn't really do myself any justice in my academics because I was so into my riding and racing. This is something I'm probably going to regret when doing this for a living ends."
But it isn't all so bleak, I also had time to chat with Marc about other pressing questions. What follows is a short video of the real interview. Enjoy!
---
Seb's interview with the Athertons last week left us with some questions about Marc Beaumont's position with GT. This interview has been an interesting look at the other side of the story. Beaumont's professionalism and positive attitude sure do shine through. What are your thoughts?