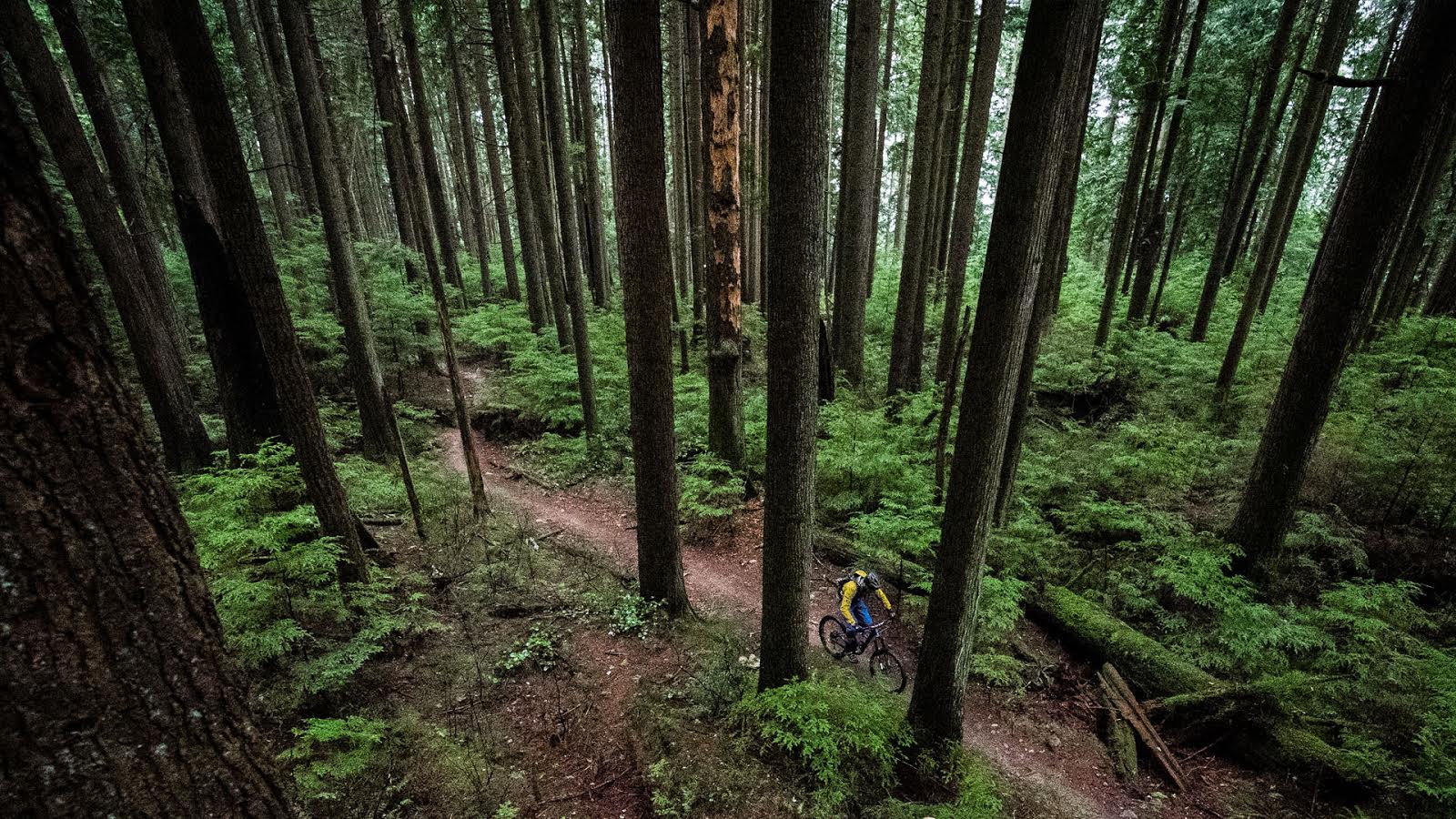 Questioning the Athertons
Dan, Gee, and Rachel Atherton have long held a positive influence on DH racing—and for the past five years they've been flying the Commencal flag. While their impending move was leaked in a course of bureaucracy, the official statement was made just today. Seb Kemp went all the way to Britain to exercise his stunning good looks and persuade the Atherton three to spill the beans on their new ventures. What follows are the answers to a good number of questions from the NSMB crew—and more than you'll get out of any press release.

  GT Factory Racing 2012: Marc "The Littlest Atherton" Beaumont, Dan Atherton, Gee Atherton, and Rachel Atherton.
Seb: So let's start things off: all three Athertons will be riding on GT bikes in the 2012 season?
Dan – Yes. It is kind of strange really; having grown up watching Nico, Barel, Peaty and plenty of others racing for GT, none of us ever thought we'd be doing that 10 years later.

S: Why the move from longtime sponsor Commencal?
Rachel – We've been with Commencal for 5 years now and I think we all felt now was a good time to make the move. Max has been amazing for us and we owe him an awful lot. I'm looking forward to catching up with him again like old friends.

S: I understand that this information was leaked out due to a UCI Elite Team announcement and was not the fanfare you were expecting to announce the news. What was planned? Dan, Gee and Rachel squirrel suiting into the hallowed halls of mountain bike internet forums?
Gee – Something like that yeah. It was a bit of a dumb move by the UCI, we weren't the only team affected but obviously we had the biggest news.

  Gee sending it huge at Rampage 2010. Photo ~ Ian Hylands
S: What is the structure, Atherton Racing-GT or GT Factory Team?
Gee – Well it is GT Factory Racing managed by Atherton Racing. Browny and the team here are looking after the everyday running of the team while GT provide us with the frames to do the business on. Although its only been a few months of preparation it seems to be working really well so far.
S: What makes GT a good fit for the Athertons?
Dan – The company as a whole is super motivated to developing bikes and pushing the brand forward and that's what we were looking for. They have some good backing as well which means projects will move along quickly.

S: How much time have you spent on the bikes so far and what are your impressions? Please try not sound like moto-robots here.
Gee – Well to be honest, and I know this is going to sound totally moto-robot, but I was un-sure of the whole thing until I had got on and rode the Fury. We've had to tweak the head angle, but apart from that I have been really surprised how good the Fury actually is; this bike can win World Cups and I am looking forward to doing that this year!

S: Who is the new clothing sponsor? Why choose this new one?
Rachel – It again just seemed the right time to change, and we have the chance to work with a company we have worked with for a long time to develop a complete bike line. ONE industries is the parent company of 661 and that's whose threads we are going to run this year.

S – I was surprised that you didn't start your own brand of clothing. Why not and could this be something to consider in the future?
Dan – It is something we have thought about but to be honest we struggle with our time as it is. ONE offered us this great opportunity to develop product so we jumped at it.

S – What other sponsors will you guys be working with from now on? Any other changes?
Gee – No massive changes: Fox, Shimano, Mercedes Vito Sport, Continental, Pro and others remain unchanged.

  Rachel en route to winning the Canadian Open DH. Photo ~ Malcolm Mclaws
S – Why the big shift? With new bikes and different clothing this is a big change for you and fans alike. What motivated it? Money or the need for a common language?
Rachel – We've been with Commencal for a good few years and we all felt it was time for change. Change is good once in a while and five years on one bike brand is a good innings!
S – Is the Atherton Project still going ahead for another season? Will there be any changes to this series? When can we expect the first episode?
Gee – We're working on that right now. There will be something going on for sure, whether it's the Atherton Project or a variation of it you'll have to wait and see.

S – Partly because of the Atherton Project your mechanics are as famous and recognizable as you guys. Will Stevie Bell and Polish Pete be working for you again?
Dan – Polish Pete is still heading the mechanics but Stevie Bell fancied a year off the traveling so he's chilling back in Northern Ireland. We'll miss his long hair blocking up the shower!

S – What about Sven? In years past he has been the team photographer so in 2012 will he be a constant thundercloud in the Atherton camp?
Gee – Yeah, Sven will be snapping away with his camera and mouth for 2012! We can't seem to shake him off no matter what we say to him!

  Dan's evolving career is moving in the Enduro direction—a change we think we'll see many athletes making over the next few years. Photo ~ Malcolm Mclaws

S – What are your thoughts on Red Bull providing the video coverage of World Cup events this year?
Rachel – It is awesome. Anything Red Bull does comes out better than the rest so I can't wait to see what they pull out for the World Cup Series! It'll be off the scale for sure!
S – Dan seems to of moved to enduro riding and looks like he is going to really make waves. Why the move to that format Dan?
Dan – Last year was an eye opener coming back into a fast year on the circuit made me realize my heart wasn't fully in the World Cup, so I felt a change was needed. I tried a few Enduro events and really liked the physical demands from Enduro. I've never really been a sprinter, I'm naturally a endurance athlete so Enduro should suit me down to the ground.
S – What are your goals for 2011?
Rach – Take the Fury to the top step as often as possible!
Gee – I went all year without a World Cup win last year although it was close a few times. I'll be hunting for the same goals as every year: the overall and the World Champs.
Dan – Well it's a bit of an unknown for me but I do plan to win what I enter and at the moment that is quite a lot! Mega Avalanche, Mountain of Hell and Trans Provence are my main aims.

  Gee has been successful in numerous disciplines of racing at Crankworx, most definitely with the plan to continue that on GT Factory Racing. Photo ~ Malcolm Mclaws
S: Who are the riders all three of you think you will have to contend with the most?
Rach – The Girls field is pretty competitive at the moment, I'll be fighting Floraine, Emmeline and Myriam at a guess, but you never know who has stepped it up over winter.
Gee – The usual suspects, plus Danny, Brook and Stevie Smith. There's a lot of talent out there but it all comes down to what they're doing right now and if it comes together for them.
Dan – There's a fair few and I think most of them are French! To be fair I don't really know yet, I'll tell you after a few races.

S – Do you have a special diet?
Rach – Yep, I just subscribed to this awesome sports food delivery service. They tailor the food to your needs and deliver it in a weekly package. Can't wait for this weeks delivery. Yum yum!
Gee – We all eat really healthy during the season thanks to Tim and Karen our traveling chefs. But off season is a time where you can let yourself go a little. We're all back on the horse now though, training time is here!
S – What are you doing at this point in your training cycle? What does a typical week look like right now?
Gee – We head out to Cali tomorrow. Darren Roberts aka the Cone, RedBull's performance manager, has a bunch of stuff for us to do both in the gym and on the road bikes. Mix that with some DH and getting used to the new bikes and that makes up our week, can't be any more specific than that as the Cone would kill me.
---
Has Seb's interview shone any more light on the Athertons' move for you? Or has it opened another can of worms? Speak below…