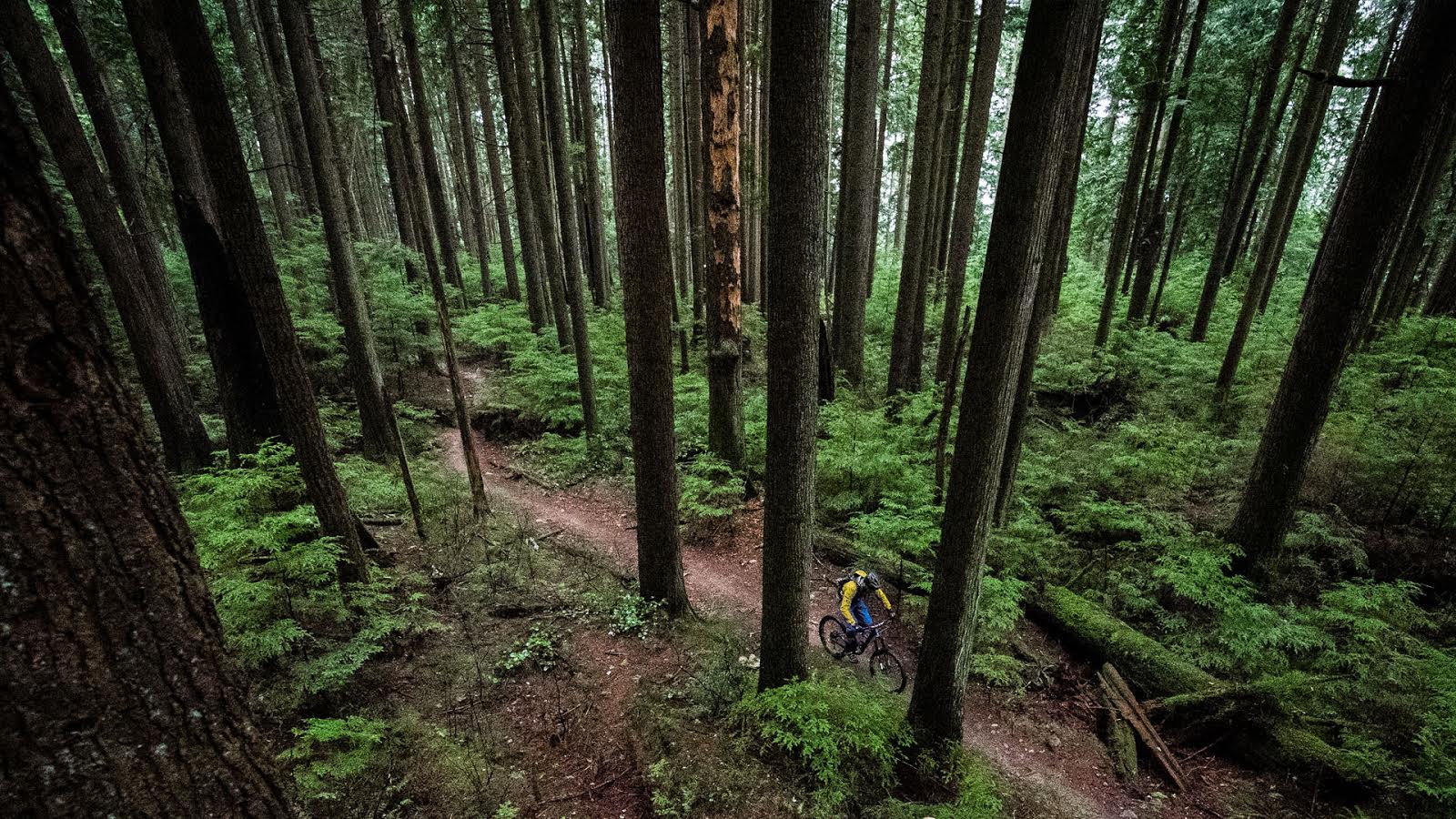 Paul Stevens Season Roundup
365 days is a long time. I have experienced a lot during the most recent cycle of the earth around the sun, and I find it a struggle to summarize the year in just a few words. So I have compiled a slideshow and a few contour films I made over the summer, to try to offer an insight into my 2011.

  Whistler was still very snowy in the Spring, so cutting up some early season loam in Squamish was a frequent occurence. Photo ~ Todd Hellinga
A huge snow season meant that Whistler took a long time to thaw out in the Spring, and multi-sport days were still offering powder off the chairlifts in the morning, followed by hero dirt in Pemberton in the afternoon.

  Early summer, stoked to be the first guys in the bike park, Mason and I celebrated by hitting some perfectly sculpted lips on A-line. Photo ~ Todd Hellinga
There were also a few rides that involved some snow negotiation on (or beside) the bike before getting to the goods!

  It was great to be a part of AIRprentice again this year, and interesting to be on the other side this time! That didn't stop me and Matt getting stuck in when the riding started though. Here I got a little over enthusiastic, and a little close to my team mate! Photo ~ Jerry Willows
Later in the summer, I moved a little further south of Whistler, which coincided with the snow melting in the alpine, opening up a pretty unbeatable commute home.

  Late summer, post Crankworx, it was sweet to get out there and boost some big hips! Photo ~ Amy McDermid
2011 was an amazing year for me. I managed to stay healthy, surpass a lot of my personal goals, meet some amazing people, travel to some incredible places.

  Just a part of one of the best road trips ever at the end of the summer, a high speed step down at an abandoned mine shaft at Retallack. Photo ~ Mason Mashon
As we move into 2012, I am getting closer and closer to Canadian residency, which will allow me to keep exploring the best place on earth! I am looking forward to another year with NSMB. We have an amazing team and I am stoked to be part of the family!
Cheers!
Paulo
---
Paulo had an enviable season here in BC, and he'll be staying for 2012. Comments below…