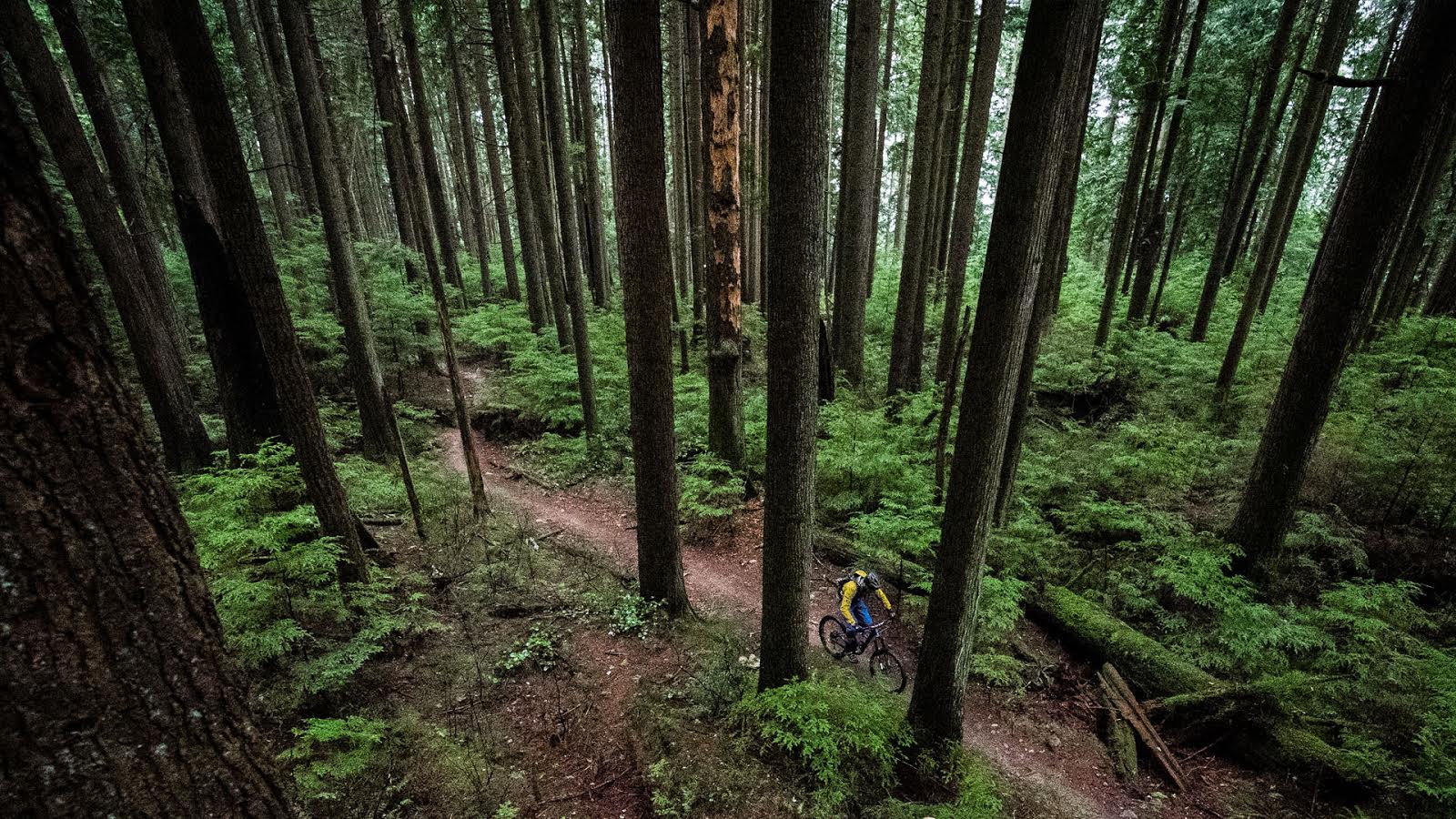 Stephen Matthews 2011 Season Recap
I find it quite overwhelming to look back over a season and try and sum it all up in a single, concise reflection. How do you take 7 months of travel, media work, riding time, and lifestyle movements, and churn it together to become something less than verbose? Simplified, 2011 was about committing to the success of the opportunities presented, and tackling them from my own angle. I've come to realize that to create a successful season, my prerogative has to be set to exceed expectations of the opportunities supplied.

Early April started with a trip to the Sunshine Coast to ride with The Coastal Crew boys, Joe Schwartz, and my brother Peter. Here's the setter jump in Dylan's yard! Photo ~ Kurt De Freitas


How do you end the best day in history, and make a roadtrip really count? Bonfire by the beach! Photo ~ Kurt De Freitas
Until this year, I had never had the opportunity to set out on an adventure with the purpose of setting up a refined edition of your own travels for future clients. My chance to explore the Italian Riviera with Big Mountain Bike Adventures was an eye opening experience in the level of fun and excitement you can have while at work. Riding alongside Evan Schwartz was a laugh a minute, as Dan Barham and Dave Smith worked non-stop to document the hilarity. Chris Winter has put me in touch with some of the greatest guys in the business, and I can't thank him enough for those opportunities.
In the past few years, I've worked with guys like Joe and Evan Schwartz, Wade Simmons, and this year I had the chance to work with Seb Kemp over in the land of cheese and chocolate. The man's take on life is inspirational, and if you've read his work, or seen him charge on a trail, you'll know exactly what I'm talking about. Seb and I had the chance to re-work the Alpenrock DH trip this year, and put our own spin on the itinerary and daily logistics of the trip. Working for Big Mountain has not only been a great career in the mountain bike industry, but it's been an honour working for them.

How good is it to escape Calgary's never ending winter and escape to Italy! Here I am riding an incredible trail on the Riviera. Photo ~ Chris Winter

Phat Wednesday is the most fun day of the week. I was lucky enough to grab a podium spot behind Adam Billinghurst and Curtis Keen on the inaugural Chainless B-Line race. I don't mind losing to those two guys. Photo ~ Jinya Nishiwaki

How do you argue with Whistler in the summertime? I absolutely love living there. The riding community, the friends, the terrain, I'm talking absolutely everything. From lakeside BBQ's to Pemberton shuttle laps, Phat Wednesday competition to leisure B-Line laps. I've found myself in an incredible group of committed riding friends, who I am more thankful for than anything else. To me, working all off-season to just be able to afford the move to this town pays off the first time you stand at the base looking up into the snowy Boneyard. I've travelled a bit, not a lot, and from my experience, this is still my number one location.

Before the bike park happens, you have to make use of the other trails! We checked out these old relic stunts in Squamish that I'd always just seen from a far, pretty nifty. Photo ~ Stewart Medford

This weekend was a game changer for me. The NSMB AirPrentice competition was my first insight into what being part of a full team is like. Photo ~ Dan Barham
Trying out for AirPrentice was something I'd thought about doing for the last few years, pretty much ever since Andrew Sherry won it. Shrew and I used to ride park way back before I had ever owned a DH bike, and his move to Victoria was somewhat of a trigger for me to make the move west myself. Between Matt winning last year, and my fellow riding buddy Mason on the current team, I figured this was something I wanted to be a part of. Lucky for me, I put in my best effort and I managed to make the grade. It's been an extremely positive experience working with my friends as team mates, and the media wizards behind this whole operation. The sponsor line up we have is incredible, and everyone seems just as excited as the next to turn out another edit, article, video, or photo story.

Everyone loves the Heart of Darkness jump, it makes riders of all levels feel like a champion. This shot came from my work with Tim Zimmerman in the Deep Summer Photo Challenge over Crankworx. Photo ~ Tim Zimmerman

1 Part Seb Kemp, 1 Part Stephen Matthews, 2 Parts Moustache, 1 Part Champery World Champs, is a recipe for an incredibly memorable experience. Photo ~ Peter Classen

I'm a man of organization, it's just the way I am. By January or February I like to have a fairly thought out season optimizing the number of projects I can be a part of. What I've learned in the past, is those plans have to be able to change, manipulate, and be dropped in order to accommodate for new and more worthwhile opportunities. It's a great balance of ambiguity and structure, kind of like riding a bike. Sure you've ridden it a million times, but it's the push of your mental and physical ability into the unknown that keeps it exciting. I'm learning about life, just as I learn to ride.

I did a ton of work with talented photographer Reuben Krabbe (www.reubenkrabbe.com) this season, and we managed to capture how much fun it is to spend day after day in Whistler. Here we are on the new beginner addition, Shady Acres. Photo ~ Reuben Krabbe

It's a view that just doesn't get tiring. Photo ~ Toby Cowley
Looking into 2012, I'll be making the full permanent move to Vancouver, and hope to pursue as many photo, video, and community projects as I can. I'm fortunate to be riding on a full sponsorship from NSMB, Chromag, and Dakine for 2012… I can't wait to surprise myself with the level of fun of next summer!
---
Stephen Matthews accomplished a hell of a lot in his first year on the nsmb team. We're stoked, how 'bout you?