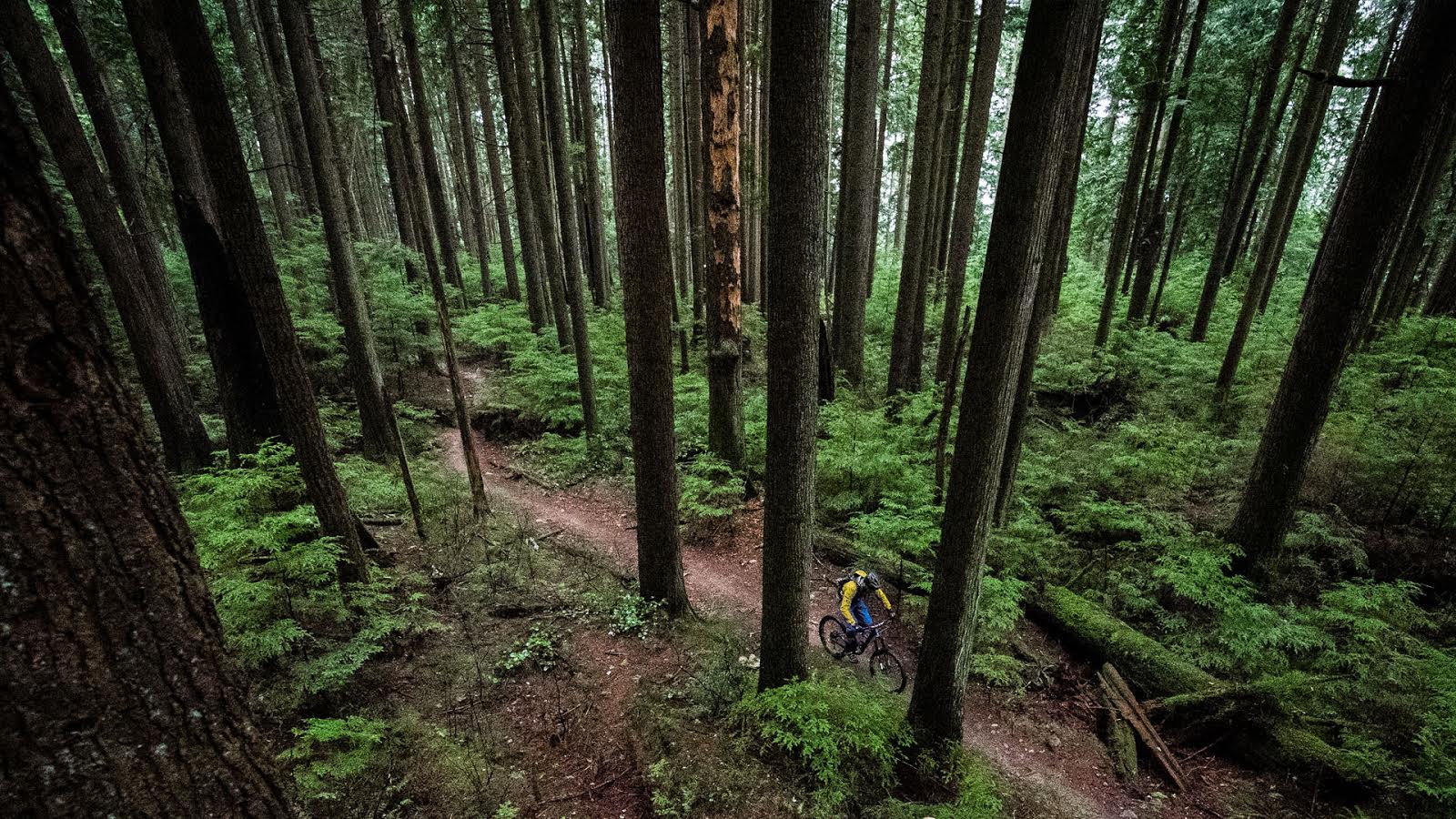 2011 Through NSMB's Lens – Part II
In Part I we had a look at the highlights of the NSMB.com Team's year in video. With Part II, we will look at what NSMB videographer Matt Dennison put together for the various events and exclusive features we covered over the year.
Wade's Excellent Adventure is an annual event on Mt. Fromme organized by North Shore legend Wade Simmons. Attracting both pros and bros alike, this event is more a party on the trails than a real race—everyone is a winner but only one team will go home with the Fromme Cup. The NSMB team falls into the bro category here…
In possibly our most popular project of the year, the nsmb crew stirred up North Shore history by visiting The Flying Circus with Dangerous Dan Cowan. Cam McRae's story, Morgan Taylor's photos, and Matt Dennison's video came together to create a project that readers were stoked on as much as we were. While the video does stand alone, you can check out the article here.
NSMB.com participated in the NSMBA's TAP Trail Adoption Program on Mt. Seymour in 2011. With support from RockShox and guidance from experienced trail builders Jerry Willows and Todd Digger Fiander, NSMB.com and a crew of enthusiastic volunteers put five trail days into Dale's Trail. The TAP program will continue on the Shore in 2012, ensuring a wide range of riders will learn good trail maintenance practices.
Interbike is an annual tradition in the North American bike industry. Matt's video shows the lighter side of the show—and the fun side of the nsmb crew—through this video from Vegas.
Contour jumped on board as a sponsor for NSMB.com this year, and Matt threw together a video using their highly portable HD cameras.
Thomas Vanderham re-joined the Rocky Mountain team in 2011, and Matt caught up with the RMB crew in Kamloops to shoot a two-part series as they worked on their own shoot. NSMB's Cam McRae interviewed Thomas just after the deal was announced—check that piece out here.
Connor Macleod tested the 2011 Trek Scratch for NSMB. Matt trudged around on the steeps of the Shore to catch Connor and Andreas Hestler ripping it up on their "little" bikes.
Connor also put together a follow-up video from Della Creek in the BC interior.
Working with Darren and Ruben from Endless Biking on Mt. Fromme's Bobsled trail, Matt learned all about pumping the backside of a tranny—and passed the information on to us through this fun video.
SuspensionWerx expanded their well-revered suspension service business to on-the-bike tuning with Arthur Gaillot, and in late 2011 Arthur took that venture into his own hands. Suspension Therapy will help you get the most out of your bike, from the nicest guy who will leave you in his dust.
On the personal end of things, Matt put in a lot of hours outside his nsmb work. Working with Joel Bastian and Jason Lucas, the Sampled Bike was an especially successful project.
As the first attempt at Bikes at Night was stifled by rain last year—and yet still produced—Matt was stoked to give the idea another go. Check out Bikes at Night I here, and Bikes at Night II below.
---
Well, that's it for our year in review through videos. We hope you've enjoyed our (in our humble opinion) excellent year for video coverage, and we look forward to having another great year in 2012! Of course, there are lots of videos we haven't posted in this two-part retrospective; check out NSMB's Vimeo page for all of our videos, and Like Us on Facebook to keep up to date on fresh content.
Anything to say to Matt D or the NSMB crew? Spill it below…