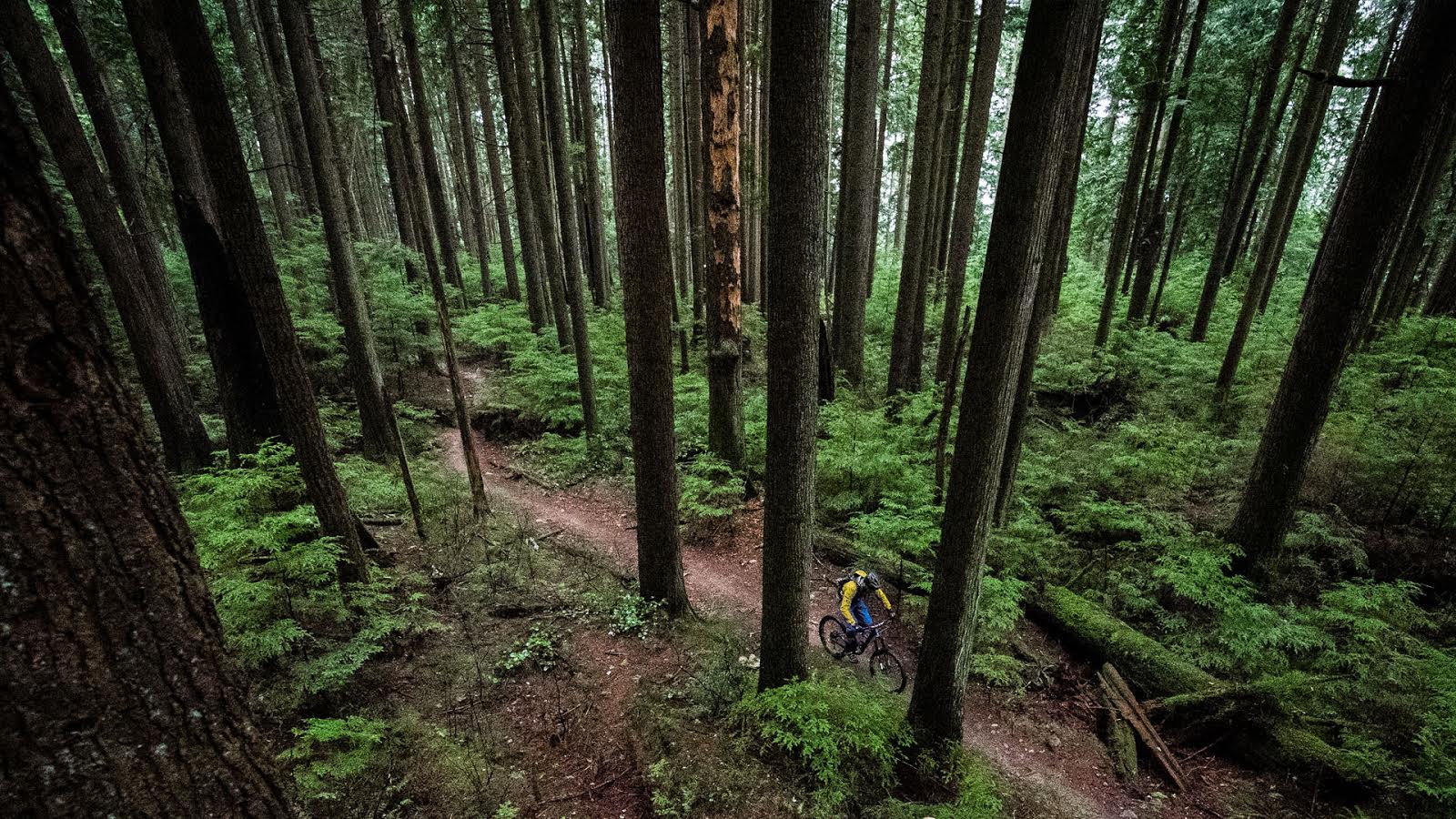 2011 Through NSMB's Lens – Part I
2011 was a huge year in terms of video production for nsmb. With Matt Dennison working hard all year and the NSMB.com Team shooting their own adventures as well, we had a great year for original video content. Here's a look back at some of our favourites from the Team this year—and stay tuned for a compilation from another side of our video exploits tomorrow.
Jerry Willows has been a part of the nsmb Team for a long time—and a Shore rider since the beginning. You can find Jerry on his Stumpy 29er most of the time, but Matt caught him on his big bike for this early season edit on the North Shore.
Eamonn Duignan has also been with us forever and, just like Jerry, shows his experience through skills on the bike. Here he is ripping his Slayer up in Squamish with Mason Mashon. In the spring of 2011, Matt's shiny edits got the stoke going for a great year.
In its 9th year, AIRprentice brought nine riders to Silverstar to vie for a spot on the NSMB.com Team and two new bikes from Specialized. AIRprentice asks its competitors not only to show us what they can do on the bike, but to get together with a photographer or filmer and create original content during the period of the contest.
Over the weekend many new friendships were forged, and at the end of Day Two a new rider was added to the nsmb roster. Stephen Matthews proved that he had the skills we were looking for both on and off the bike, and was crowned AIRprentice for 2011.
The NSMB.com Team spends a lot of time in Whistler. Of course, Crankworx is a mainstay in the Whistler scene, and Matt was on the sidelines to catch the finals of Redbull Joyride. With BC locals Brandon Semenuk and Anthony Messere going off, those of us at home couldn't peel our eyes from the screens.
As the season ramped up, the four nsmb Team riders were shredding Whistler Bike Park on a daily basis. Matt came up with this short but sweet edit during that peak.
Matt Montandon got busy in front of the lens all year, and came out with quite a few nice little tidbits. This Whistler backcountry shred was especially rad.
Stephen Matthews was new to the Team in 2011 but he's no stranger to shredding hard. When he's not guiding with Big Mountain Adventures in the Alps, he's going big in BC. Case in point: this quick and dirty video he put together with Mitch Gulliver in Pemberton.
Paul Stevens got together with Matt Dennison late in the season to put the tires to the dirt, and came out with this fun little number.
Mason Mashon boasts the finest locks on the Team, and regularly reports on his adventures. He made the trip up to Retallack Lodge in Nelson with Callum Jelley in the fall and put this edit together to keep the stoke going through winter.
Matt Dennison did his own look back in October, throwing together a compilation of his favourite shots with the NSMB.com Team. Jerry, Eamonn, Mason, Paul, Matt, Stephen, and AIRprentice loose cannon Ollie Jones ripped it up in front of Matt's lens to create this highlight reel.
---
This has just been a sample of what the Team has put out this year; there are lots of great stories and photos in the archives. If you want to check out more from any of our riders, just pop their name into the search bar at the top of the page.
What did you think of the NSMB Team's moving pictures this year? Let it loose below—and stay tuned for Part II of our video year in review tomorrow…