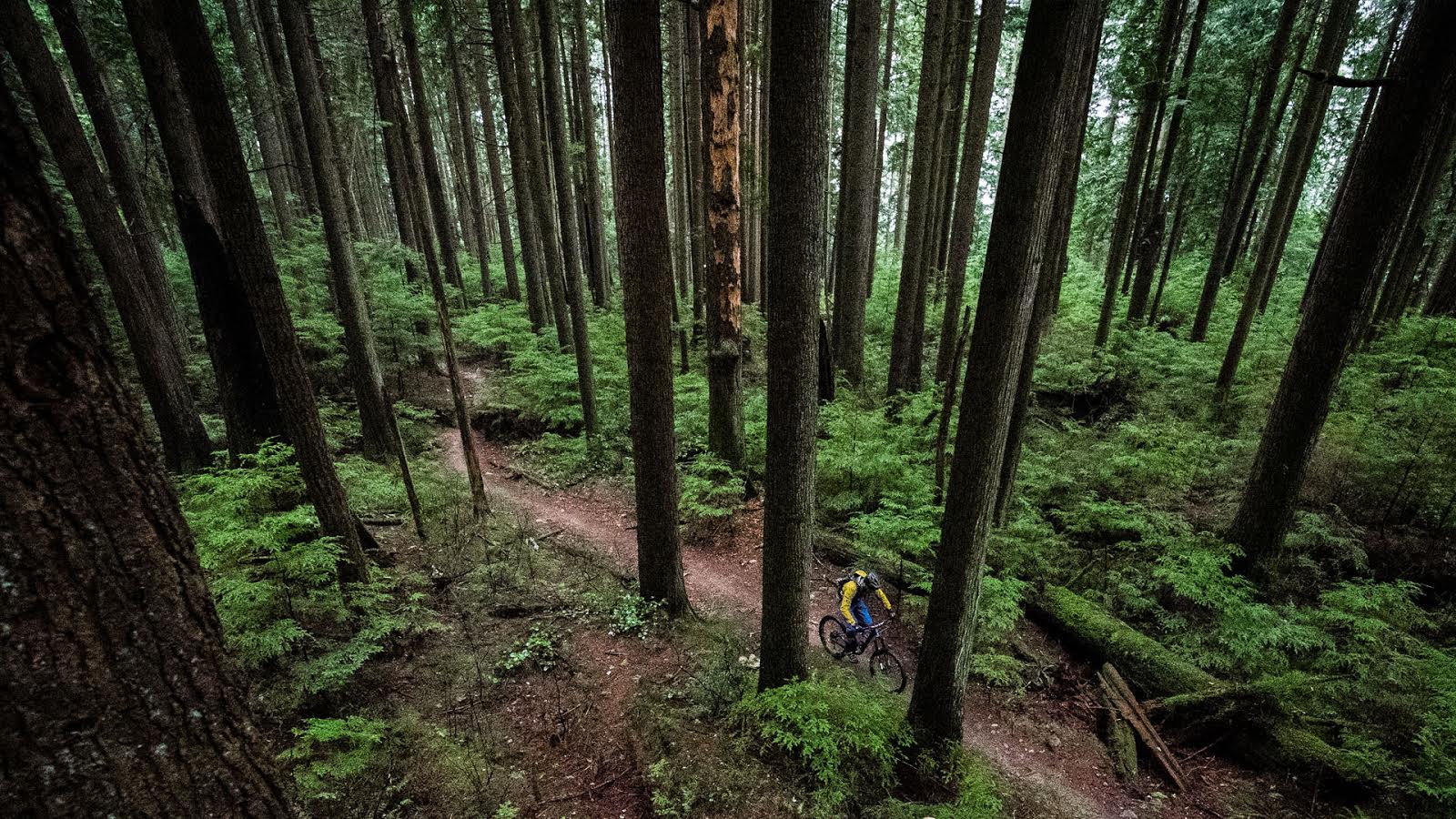 'Tis the Season to Shred
Christmas came early for me this year: Deity Components welcomed me to their Fresh Blood grassroots team, and I was able to take my new parts out for an adventure with Morgan! He showed up 30 minutes late with four guys and four bikes squeezed into his single cab F-150. We left my car where it was and I piled myself and my bike in as well.

Misty afternoon in the BC forest, with more light than usual near the winter solstice. Times like these reinforce our decisions to live here and ride year-round.

When we stopped and un-stuffed the truck, Steve Sheldon promised a freshly baked Christmas cookie to any of us that could pedal to the top of the fire road in their big chainring without a dab. With mixed confidence we all gave it a go, but as we climbed higher the snow started to cover the road and then became deeper; with ice underneath, Steve himself didn't even make it!

My bike may have been covered in mud, but it still looked pretty.

I had spent the night before making my bike all pretty with the new parts, stickers and soap so it would shine in front of Morgan's camera. By the end of the first trail, the shine I had worked so hard on was already covered in a layer of brown. Everyone else's bikes and bodies looked the same—but since Steve was leading us around his favourite trails, we were also all sharing the same ear to ear smile.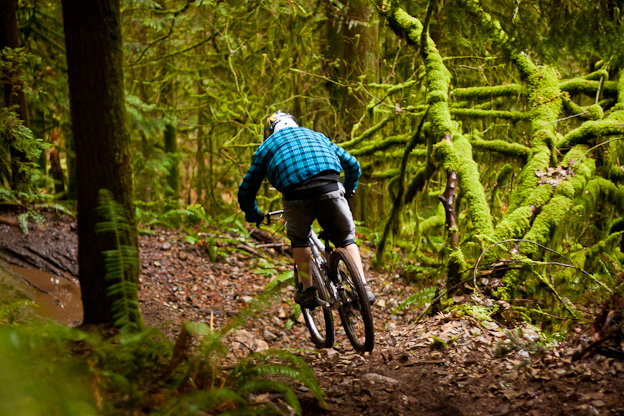 I welcomed the new Deity Dirty 30 bar and Compound pedals to the bike by dropping straight into a mud puddle.
Then we arrived at the snowless steeps of our last trail. Morgan's fingers thawed out enough that he could take some pictures and we got to work jumping into a little chute and splashing through a big puddle. Since the winter weather hadn't been very nice to the trail in recent weeks, we spent a bit of time clearing fallen trees and adding a bit of dirt where it was necessary.

Next I showed my new parts what it was like to fly—seven times in a row.

As soon as we found a couple jumps and set up for a shot, a thick fog started to roll across the trail—then was chased away by sunshine, and came back as quick as it had left. The fog and the sun kept playing their game while Morgan tried to get a shot; I must have hit it seven times before we were finally happy we'd got "the one."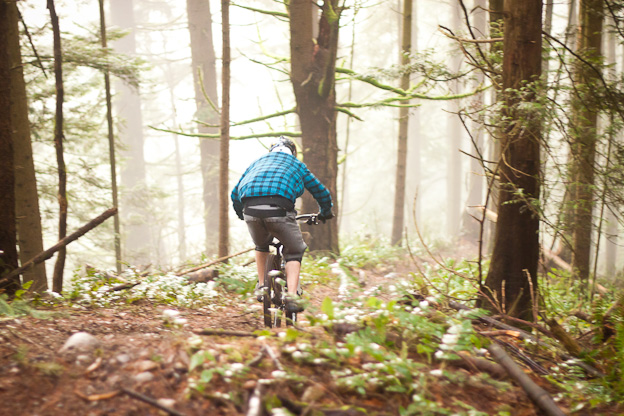 We played some hide and seek on a ridgeline as the sun blasted in for the first time all day.
Everyone else had become cold while we were shooting, so we decided to get on with the ride. Of course, as soon as we had started, the sunshine lit up the hillside in a way Morgan couldn't resist—and we all spent some time hiking up and having our photo taken.

And finally enjoyed the sights in the BC forest.
Finally we made our way to the end of the trail, splashing through more puddles, learning different lines and generally having a good time. I couldn't be happier with the riding conditions over the holidays and hope they stay this way so everyone can go have fun with the bike bits they may have received for Christmas. Happy holidays everyone!

Thanks Deity for sending me my parts in time for the Holidays and Morgan Taylor for these lovely photos.
---
Garrett's obviously stoked on his place with Deity's Fresh Blood grassroots team, and is celebrating by getting out on his do-it-all Rampant. What did you get up to over the holiday season? Send it like Thibault below…