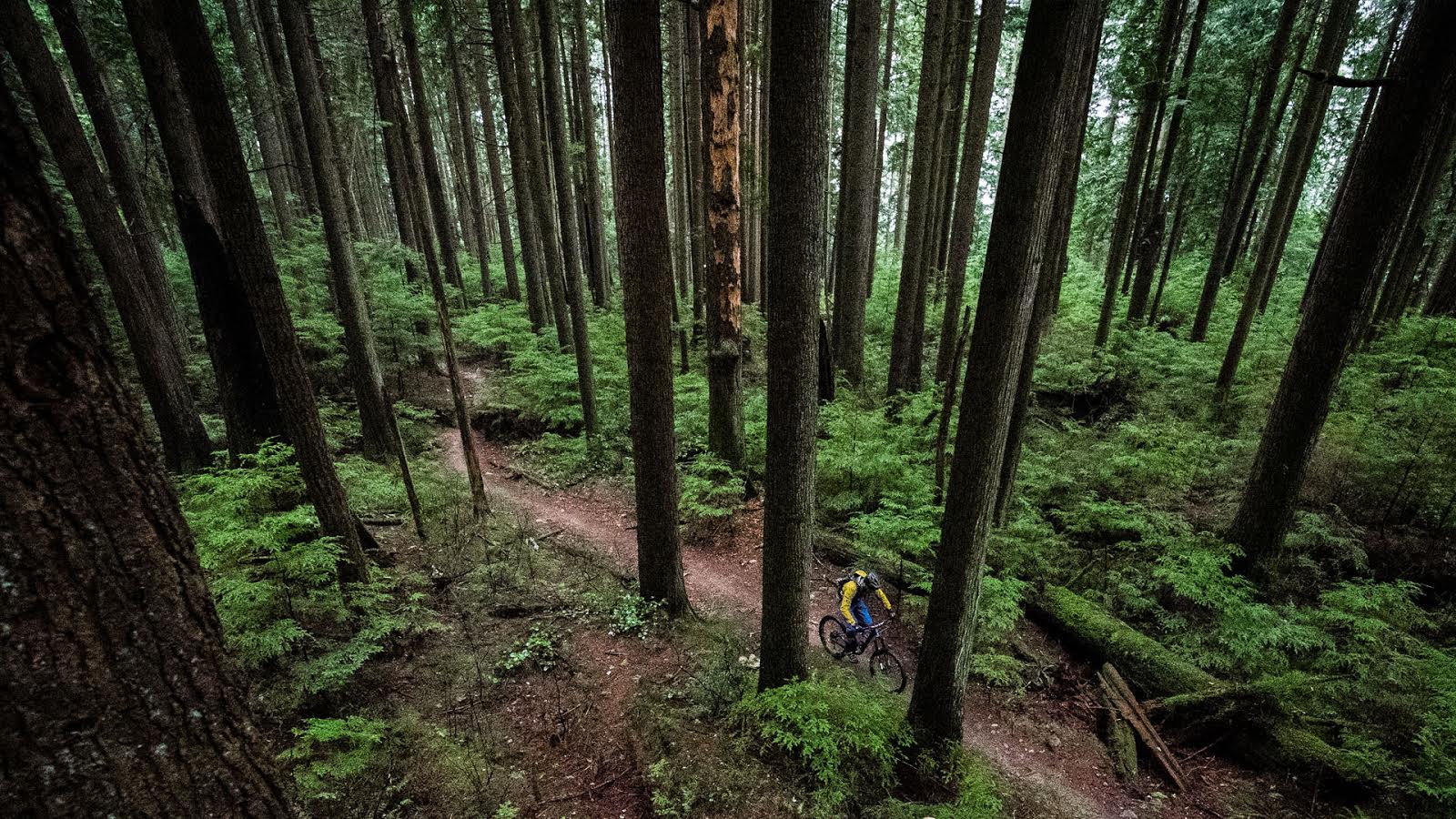 ULTRAMONTANE Preview
Ultramontane is a collaborative effort with Connor Macleod as videographer and Derek Dix as photographer. The concept is to work together both as media and riders to showcase winter riding in South Western B.C.
We have both been involved in the mountain biking industry for over twelve years we have witnessed a massive evolution of the sport. The one constant that still remains is the idea of "off-season" and the lull created within the industry during this period. The idea of off season makes sense for snow sports which are heavily weather dependent, but for mountain biking there is the ability to partake in the activity in all weather conditions, and during all seasons.
When content is produced during the off season, the majority of media and professional riders migrate to warmer climates to shoot their ad campaigns and editorial journeys. While the idea of road trips and travel can be romanticized, many riders cannot afford this luxury. Ultramontane seeks to respond to this situation and embrace off-season riding, at the core of where free-ride was created and where the industry always has a buzz.
We will be creating six bi-weekly releases starting January 20th, the peak of the winter season. All articles will be shot around Vancouver and Howe Sound, where we are subjected to long wet winters and deep alpine snow.
Seasons can change fast, and expecting different doesn't work. Having one of the areas we spent building all fall tucked up in the Squamish Valley then left for three weeks had us hiking through snow from 200m below the location.
Other days can pan out incredibly well. Dry dirt and green moss is plentiful at low elevations and a decent pedal can put you into beautiful location right out your back door.
Once we arrive at the location up the Squamish Valley we were fortunate enough to have this one line somewhat sheltered from the snow and it was left ridable, although things were a bit sketchy and slippery climbing in the same route we ride out.
We also want to focus heavily on the lifestyle that accompanies. Expect to see camping and hiking with plenty building and trail maintenance within the stories. Riding shouldn't just happen on its own; you put in the legwork and can be rewarded with a great ride. Hard work pays off.
Ultramontane is still in it's early stages so be on the lookout for a full website, which will host all of the produced content. We also will be starting a twitter and Facebook page very soon to keep viewers updated on progress and behind the scenes happenings.
For now you can view our websites:
We are proudly supported by Spicebox genuine Canadian whisky.