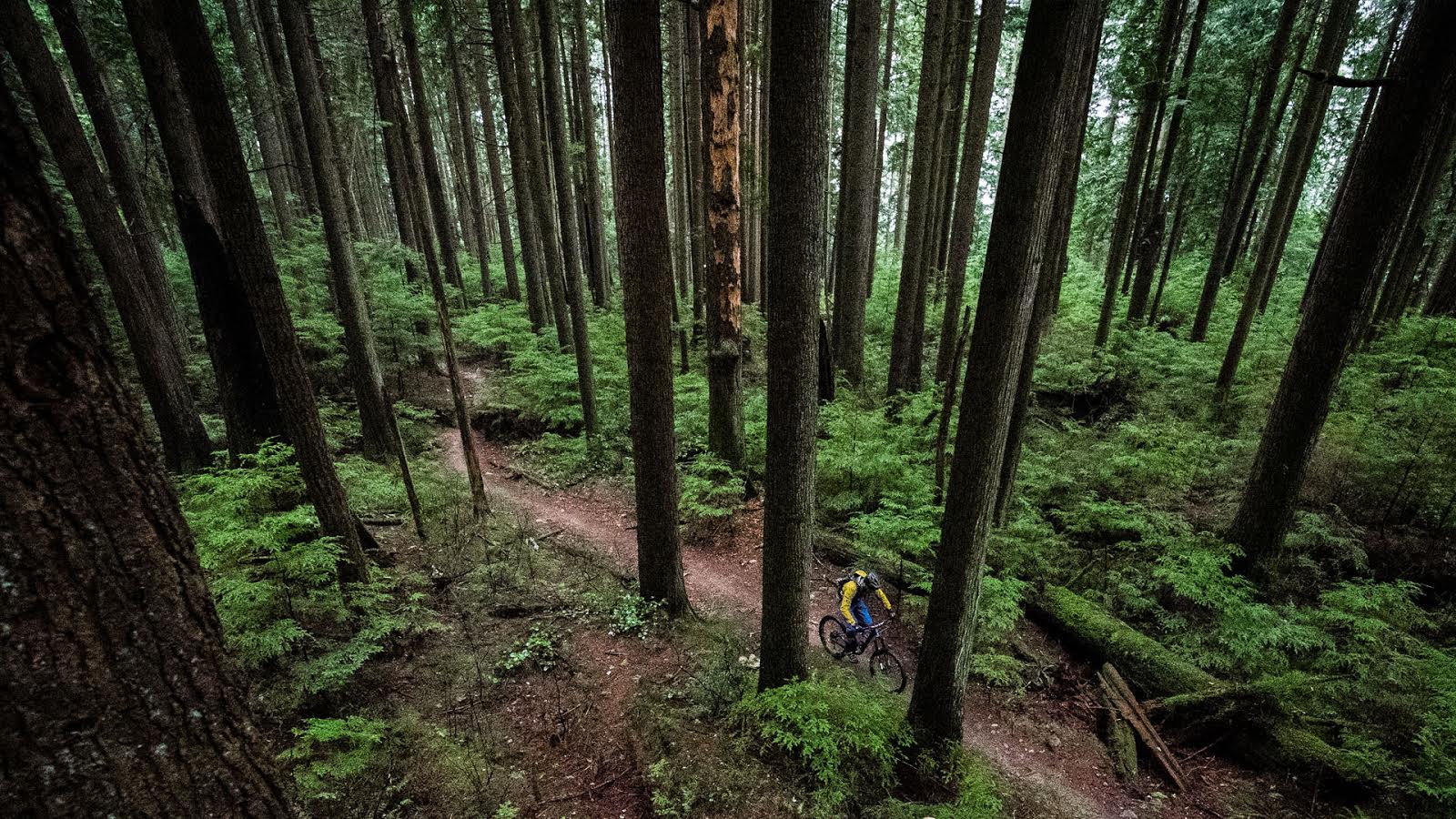 Vid – Jamie Houssian Interview II
After seeing Matt Hunter on the stage after the premiere of From The Inside Out, the Coastal Crew's first feature-length film, I realized that he has been in every top shelf mountain bike movie since the Collective was released. Matt was in all three Collective efforts, Anthill's Follow Me, Life Cycles and From The Inside Out. Clearly he's drawn to a certain type of project and, lucky for Matt, these filmers like working with him as well.

  A film star in among the birch trees. Matt Hunter by Sterling Lorence.

Matt told me how he was first exposed to The Collective's work. "I was loitering around the Adidas Eyewear booth at Interbike; they always have couches and mountain bike movies playing. Anyone who has been to IB knows that a couch is the most valuable real estate in Vegas. Some footage came up on the big screen and caught my attention. It was unlike any bike movie I had seen. The footage was Jordie (Lunn) riding some dirt jumps in the Whistler alpine on a sunny fall day. I had never seen footage that made me want to ride so badly. Even the short film I saw had an amazing feel to it and captured the vibe of Jordie's session. When the clip ended I overheard a bit of talk about a new mountain bike movie. Completely by accident, I had seen the demo reel of The Collective while they were peddling for sponsors at the trade show. I wanted more than anything to be a part of this movie."

  Jamie being interviewed for Forest for The Tree, the making of doc that accompanies The Collective Anthology box set.
This was shortly after Matt had won Race Face's Ultimate Freeride Challenge. He had some sponsors and some notoriety but he had yet to make a big splash. In his own words, "at the time I had just pried my foot in the door of the bike industry. I was completely clueless about what I was doing."
Luckily he had a feeling about how he wanted to make his mark. "I thought about it often; the footage I had seen had really made an impression. Months later, when I got a call from the boys that they wanted to come to Kamloops and film with me, I just about had a heart attack." That phone call took Matt from watching mountain biking videos to starring in them, and it was a massive stepping stone for his career. As he puts it, "Working with the Collective changed everything."

  Jamie and Darcy Wittenburg talking strategy with the riders and crew during an early shoot in Utah. Screen cap from Forest for the Tree, from The Collective Anthology box set.
Matt summed it up like this, "The Collective's style elevated the whole game of mountain bike filmmaking. Every single second of footage since then has been influenced by it. Thanks to them, mountain bike films are now some of the most progressive and innovative in the action sports film world."
Check out The Collective Anthology here.
---
Did the collective influence you? Share your thoughts below…