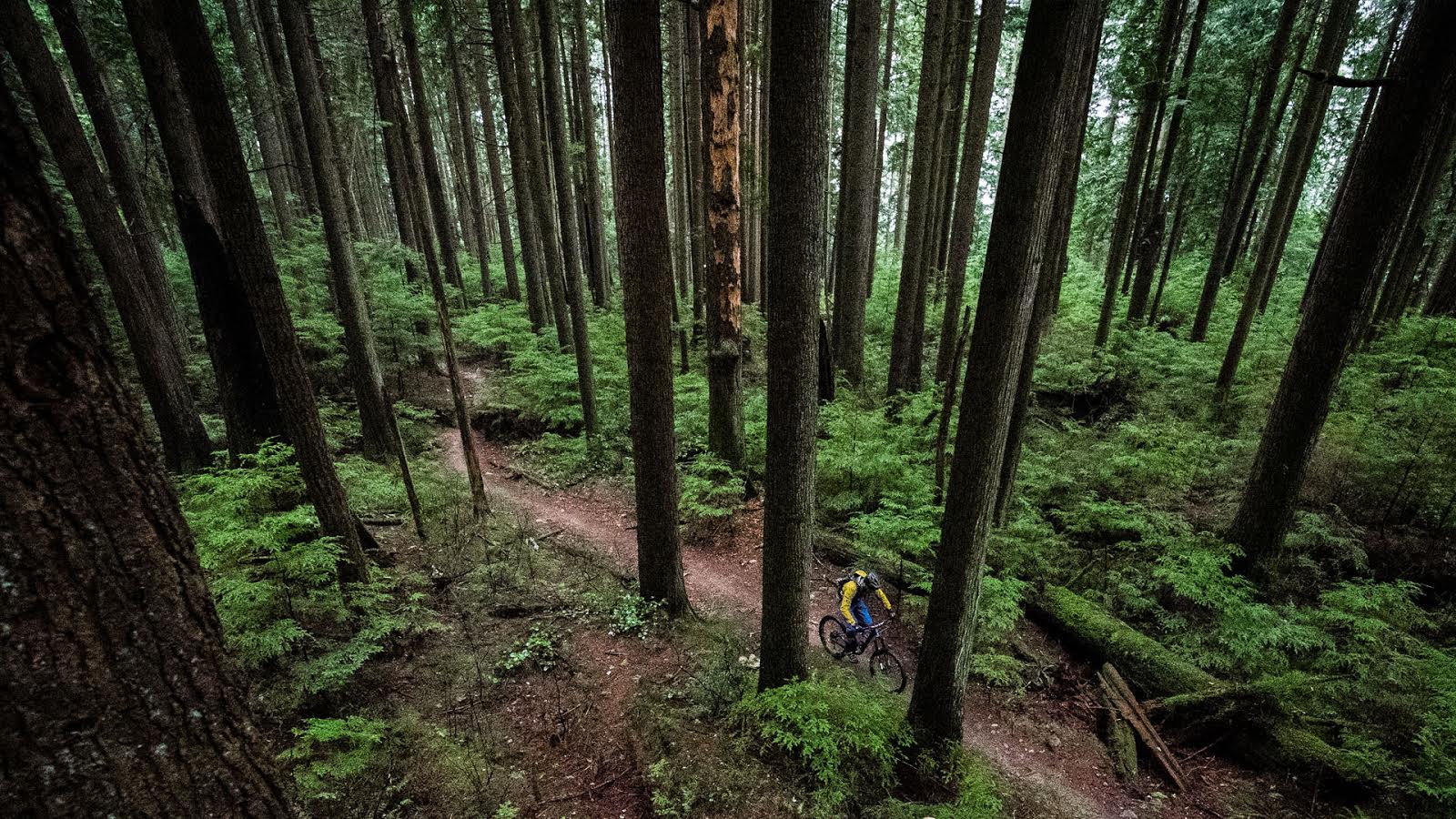 Vid Interview – Jamie Houssian
It's hard to pinpoint what made each of the Collective films so compelling and memorable. The filmmakers pioneered techniques that helped communicate what it might be like to hit a fifty foot gap like Matt Hunter. They shot longer so we could see approaches and run outs and used unique angles to see what we hadn't seen before. We were given access to what was happening behind the cameras, allowed to see filmers and Sterling Lorence doing their jobs.
It was more than that though. Jonathan Schramm's shot of Thomas Vanderham ratcheting his pedals into place may have been a fluke, but choosing it to open a segment wasn't. It was as though we were there. We could hear Thomas breathe and communicate with the filmers. The sound of his chain propelling his cogs brought us into the scene. We could imagine lifting our bikes, swinging a leg over and preparing to drop in.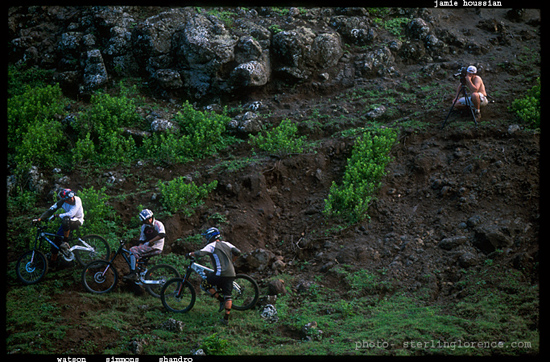 Jamie prepping for a shot back in 2003. Photo ~ Sterling Lorence
This was part of the genius of the Collective films, to invite us along. Instead of presenting the riders as rock stars living lives we could never aspire to, they were shown as who they are, as riders like you and I, with more raw talent and nerve, but with the same enthusiasm for riding bikes. Each detail, each unguarded moment between shots that revealed something real from the riders, made us pay a little more attention to the action. We got to know the riders a little better and that made us care.
The Collective is a line in the sand for mountain bike films, the moment they grew beyond action sports porn. There were several films I enjoyed before the Collective and got me fired up to ride, but none that captured what I experienced riding my bike in the same way. This was mountain biking from a rider's perspective, presented in a way that helped those on the outside understand what we are on about. You can sit down and watch The Collective, Roam or Seasons with people who don't ride mountain bikes and they are drawn in by the riders, by the riding, but most of all by the stories the films reveal.
Follow Me was the crew's first effort without Jamie Houssian. Anthill films made a fine film that looked beautiful and presented some amazing riding. It's clearly a film that can stand on its own, but for me something was missing. I was hoping for a continuation along the trajectory of the three Collective films, but that didn't happen. It appears that Jamie brought something unique to the films. Was it the narrative he drove or his editing that managed to identify and present iconic moments that, when put together, added up to more than the sum of its parts? How much did the music Jamie championed impact our experience?
The first part of our video interview, shot and edited by Matt Dennison, delves into Jamie's start as a mountain biker and filmmaker
Pick up the new Collective Anthology here…
---
Do you remember seeing The Collective for the first time? Does it stand out for you like it does for me? Tell it below.