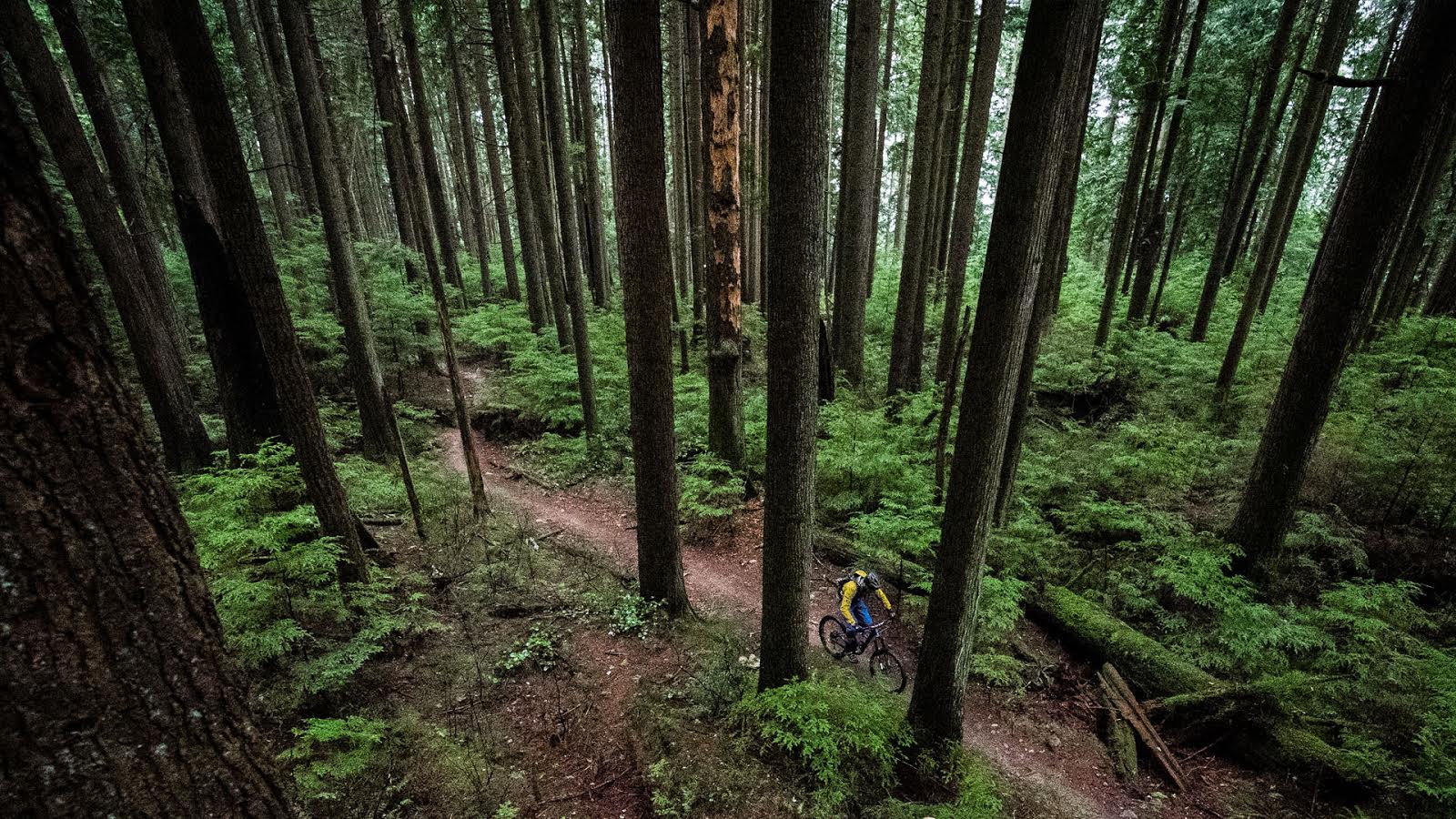 Ryan Leech Interviews…
Now that Ryan is leading classes here in North Van he's become pretty keen to reach mountain bikers and share the benefits of yoga. To that end he's doing a weekly interview with a local rider who balances their mountain biking obsession with some regular yoga. Usually I conduct interviews but this week, thanks to Ryan, I'm the subject. I'm a yoga believer, and it has done big things for every aspect of my life. My riding experience in particular has benefitted. Now I'll pass the conch to Ryan.
Ryan Leech – How long have you been practicing yoga, and what is it that keeps you coming back for more?
Cam McRae – I started practicing yoga at the tail end of 2006. I went to a couple of Bikram classes – which I didn't mind – and then I went to a hot class at Yogapod. That was a revelation. Bikram was like calisthenics disguised as yoga. Yoga with all the yoga flushed out of it. The instructor told us to make it hurt and to push through the pain. Yogapod was just as vigorous and challenging but much more gentle and calming. There I was told to back off if something hurt and meditation was recognized as part of the package without being shoved down our throats. After that class, my third yoga experience, and my first at Yogapod, I was hooked.
And then I broke my back. It was opening day at Cypress, five years ago today in fact, and the snow was good. The light was flat though and I launched a 15 footer I didn't see, at a good clip, and compressed into an uphill landing stopping dead. I spent the next 12 hours on a spine board counting the perforations in the hospital ceiling tiles.
When I had recovered enough I decided to use yoga as my rehab. I went as often as I could and slowly regained strength and mobility. Since then I haven't stopped.
Yoga makes me a better mountain biker. Yoga helps me concentrate. Yoga makes me more aware of everything and everyone around me. Yoga helps me sleep. Yoga helps me deal with stress. I can't think of an aspect of my life that isn't positively influenced by yoga.
That's why I keep coming back. Or at least those are a few of the reasons.

  Ryan filming with Bjørn Enga for Kranked – right here in North Vancouver. Photo ~ Ian Hylands

Ryan Leech: Wow Cam, thanks for that history, the benefits to your dedication are speak loudly! How might you describe the yoga + mtn biking cocktail, is it a case of 1+1 is greater than 2, and if so, how do you know?
As my body got stiffer and older I found that I had fewer good days on the bike. Occasionally everything would click and I would have no idea why – and those days were becoming less frequent. Now I have those days regularly and sometimes I have days at the next level. This was a clear change from when I started yoga. In fact I distinctly remember my first ride back after my spinal fracture. I was thinking I'd be way off the back and suffering. Instead I kept up and felt great, after three months of no riding and about six weeks of doing nothing but yoga.
I've noticed that I get injured less and recover faster when I do get hurt. And I'm able to react better when something goes wrong. I used to soil my chamois when I got in trouble (which happens regularly) but now I'm usually able to stay calm and think more clearly. Recently I started to lose it on a steep pitch. The old me would have locked the binders and likely crashed. Instead I got off the brakes and was able to steer out of trouble. I also fall less because it seems my body is better able to respond and take evasive action.

Ryan: Beautifully articulated, especially for reasons that are largely subjective, and these benefits that can't be argued unless you give the yoga experiment a try for yourself. Awesome!
So in your vast spectrum of the mountain bike world interactions, what would you say are some misconceptions about yoga, or in other words, what might be some assumptions that prevent riders from giving it a try?
A lot of mountain bikers I speak to are interested in yoga but they haven't taken the next step. I was like that for years and I really wish I had started earlier. When I do hear resistance it's often riders saying they are too inflexible to do yoga. This is like saying you are too thirsty to drink. Yoga is ideal for people who are inflexible. Mountain biking shortens muscles and ruins posture. Yoga can be a massive help. I used to have terrible posture – and it's still not great – but it's getting better all the time.
I also think there is the perception that yoga isn't physically challenging the way mountain biking is. Yoga can be as challenging as you want it to be – a very rewarding part of the experience. It's true that you may not have the prolonged high heart rate you get from climbing a hill – but yoga has helped my cardio by teaching me to breath and by allowing my back and neck to stay loose on long climbs.

  Ryan teaching a full class. Lululemon attire is not required. Feel free to wear board shorts and a t shirt.
Ryan: Ha, yah, I dare any reader that thinks it's not physically challenging to come out and join Cam and I for class on Sunday. Ooops, a little cheeky threat there, but I couldn't resist!
Do you have a favourite yoga posture that has been particularly beneficial for serving the once tight and tweaked bike body?

So hard to choose just one. I'm a big fan of child's pose for limbering up and relaxing. I also like some of the more challenging and dynamic poses like crane. Warrior poses are great for opening up hips, building strength and feeling a good burn.
R: Thanks for sharing your rich yogic insights, I hope it spurs a few folks, experienced or not, to give it a go!
---
This Sunday, Dec. 4th Ryan will be teaching at the Anne MacDonald Studio beside the Presentation House Theatre here in North Van (map below) from 1:45-3:00pm. This will be a regular class throughout the winter. Everyone is welcome and no previous experience with yoga is required. It's also a bargain. Prices below.
$10 drop-in
Punch Pass:
5 Class Card: $40
10 Class Card: $75
Any class, any location, no expiration


Ryan Leech
Professional Integral Coach™ | Pro Mtn. Biker | Certified Yoga Instructor
ryanleech.com
facebook.com
twitter.com/rleech
For more on Ryan and his yoga experience click here for our interview with Ryan.
Or to hear Ryan talk about yoga on his web site click here…

---
---
Are you interested in yoga? Already into it? Can you imagine a better yoga instructor for riders than Ryan? Tell it below.