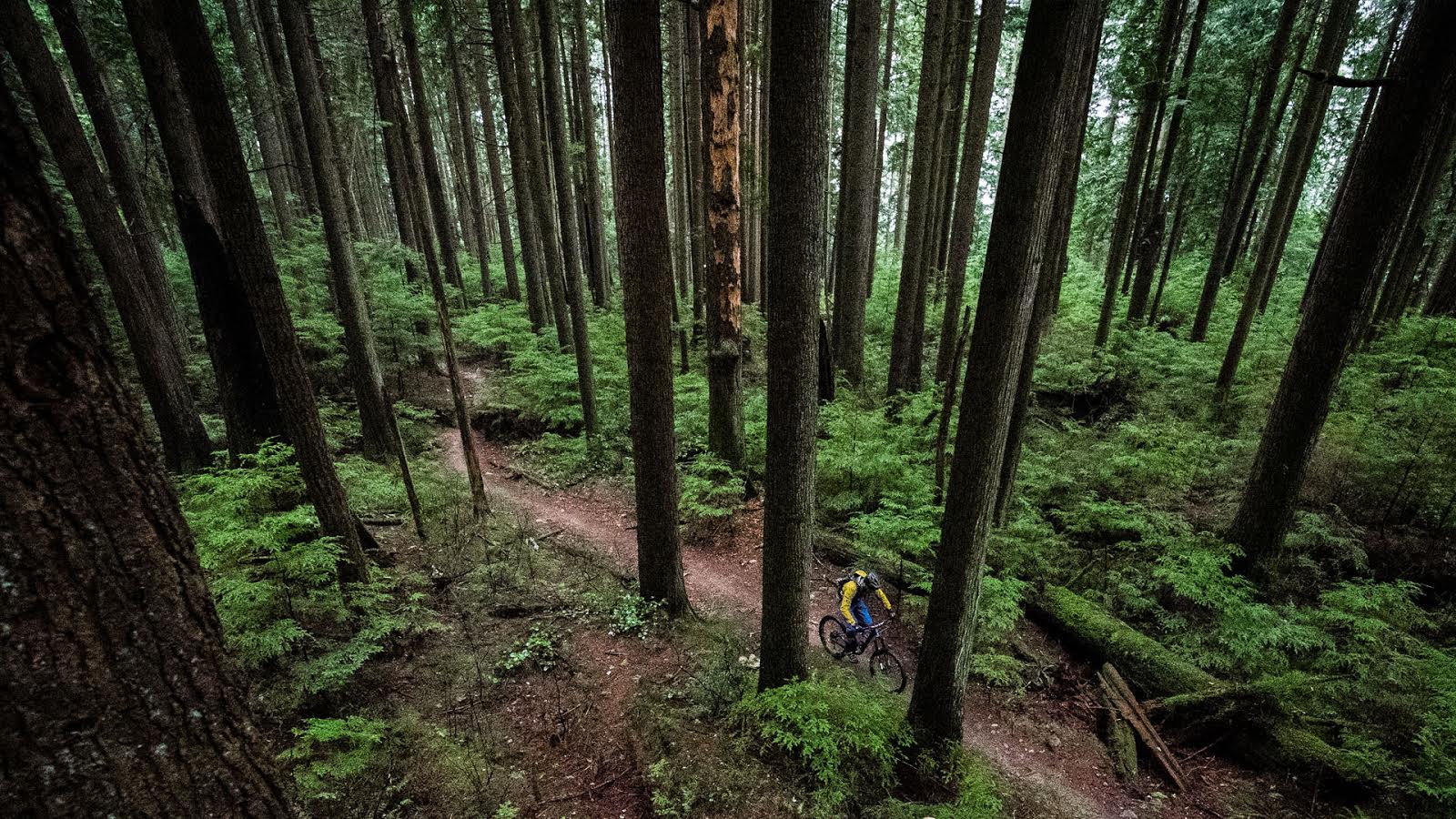 Vid/Story – From The Inside Out
'From the Inside Out' DVD + BluRay combo packs have left the factory and are making their way to a shop near you. The digital download will be live on 20+ iTunes stores this week. Premiere events for are taking place all over the world… it's pretty cool to see it all become a reality. Especially when you look back at all the challenges we overcame making 'From the Inside Out'. The trip we took late in the summer to the Rocky Mountain foothills town of Fernie is a good example.
We were really excited to return to Fernie because all our expectations and experiences had been fully exceeded during a previous visit the year before. We had a short window of time to shoot but we planned ahead and had our ideas laid out and goals set. But no matter how prepared you are for a shoot, there is always challenges to overcome and we faced a few as we made our way to Fernie.
The main goal we wanted to accomplish was to build and ride some big hits in the alpine zones of Fernie Alpine Resort. Andre Nutini and David Peacock helped us out by doing a pre-scout of the zone a few weeks before our arrival date. With their keen eyes and the help of the resort staff, they picked out a perfect spot for a mega hip jump that sat right below the massive rock headwall at the top of the mountain. It was determined a machine would be brought in to build the feature because the scale was so large. We got all the OK's from the resort and Tourism Fernie so everything was good to go!
Fernie was a destination inside a big road trip we did to hit a few locations for 'From the Inside Out'. Before we went to Fernie we spent a few days with Mike Hopkins in his hometown of Rossland, where we shot most of his segment. While in Rossy some build lines were created for Mike and guinea pig runs had to be thrown down… this is where the challenges began.
After a big day of digging Curtis Robinson hopped on the bike to shred the new jumps we had all created. He was looking solid and stylish as always and was eyeing up the mega road gap with Hopkins. It was 60 feet to the sniper landing with a booter take off. The gap was a bit tough to judge and it was hipped out to the left. Curtis came blazing in, launched into the air and continued to fly right over top of the landing into the flatter zone. The impact was so hard he could not hang on and he was sent tomahawking off his bike like a ski crash yard sale; only this was over rock, dirt and debris. The result was a dislocated shoulder and major lower back muscle damage. We were happy to see Curt get up and walk away from such a huge crash that could have gone way worse. His injuries put him on the sidelines to rest and heal so we were down a man.
Although we were rolling into Fernie shorthanded on the production team, the weather was great and we were kindly greeted by a massive condo to live in for the duration of our stay. Our first morning there we were scheduled to meet the machine operator at the top of the mountain where we would sculpt in a dirt masterpiece amongst the rocks and steep slopes.
That morning we woke up to dark, gloomy clouds and the ominous feeling of rain. Not ideal for digging in. We got to the top of mountain and hung out in the patrol shack to wait for the machine to crawl its way up. As we waited the skies opened up and unleashed a major downpour that was accompanied by a massive crash of lightening that struck right above us. It was the loudest boom any of us had ever heard. It was an exciting feeling to be right in the middle of the storm that surrounded us. As we watched the lightening move away, the machine showed up but the rain showers stayed. The plan was laid out with Kurtis the operator and we all went to work in the mud. The build went a lot slower than we anticipated because of the heavy rains, mud and harsh working conditions. Our timeline was narrowed down by these factors and we were only left with two days to shoot before we had to leave.
Once the skies opened up and the sun did its best to dry up the take off, it was game on. We made the most of what we could with the little time left and got a lot of great footage recorded!
This visit to Fernie was one to remember and the place always has us wanting to come back for more. The whole scene is so strong and is run by so many great people who take the most proactive approaches to everything. We discovered that their motto should be "No is not an answer we have". They were open to any idea we had and made best efforts to keep all options open, making it incredibly inviting to work in Fernie. They even sent us up in a heli!!
We need to give a huge special thanks to everyone who helped us out. Thank you Jikke Gyorki and Will Barbour at Tourism Fernie, Christine Grimble, Nicole Matei and the patrol at Fernie Alpine Resort, Kurtis Ellis for running the machine, Nic Genovese for his local talent behind the camera and Andre Nutini for also shooting second angle and bustin his back in the mud! Can't wait to come back!
You can buy now from iTunes stores that allow pre-orders so the film automatically downloads the instant the film is live later this week.
Thanks for your support!
---
Send rainbows and unicorns to the Coastal Crew below.