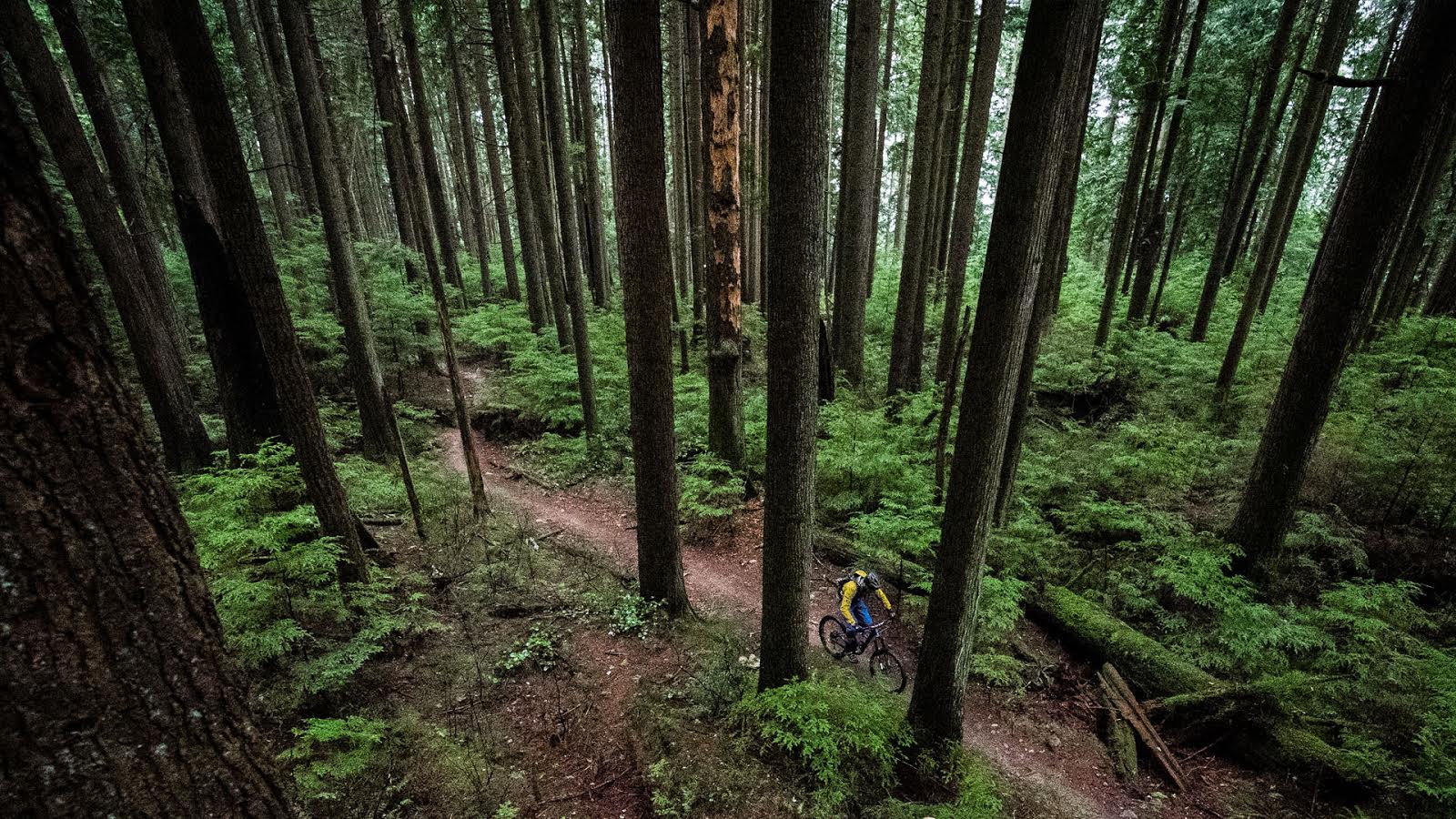 Ryan Leech Interviews Joe Schwartz
Ryan Leech doesn't do things half way. After discovering yoga in 2002 and becoming a devoted practitioner, Ryan went on to complete a 200 hour teacher training course with local yoga celeb Eoin Finn in 2009. Since then he has become a registered instructor.

  Ryan leading a yoga class at Norco's head office.  Photo ~ Andy Kazakov
Ryan has a passion for bringing yoga to mountain bikers and to that end he's set up weekly classes here on the Shore. Every week he's invited a mountain biker to be a guest in the class. This coming Sunday, November 27th Ryan will be teaching at the Anne MacDonald Studio beside the Presentation House Theatre here in North Van (map below) from 7:45-9:00 am. (This Sunday only at that time – after that the classes will be from 1:45-3:00.)
As part of this experience Ryan is inviting local riders who practice yoga to come out each week. Before that Ryan is going to post a short interview with each of these folks. This Sunday that's Joe Schwartz. Check his interview below.

  Joe Schwartz in the B.C. Bike Race. Photo ~ Dave Silver
Ryan Leech: Everyone is drawn to yoga for different reasons, what is the draw for you?
Joe Schwartz: It is a great way to stay limber, and a great way to clear the mind from all the extra crap we burden ourselves with daily. Good stress relief!
R: Those are some big reasons indeed! How do you know yoga has in fact cleared the mind and relieved stress, or how might this translate outside of class?
J: I can go into class with all the stresses of my day: deadlines, to-do's, responsibilities, and leave feeling re-energized and focused. Kind of like re-booting the internal computer. Closest comparison is the feeling you get after a great mountain bike ride.

  Joe riding the old roller coaster on Lower Crippler.
R: Haha, nice, I was going to compare it to a Mt. Bike ride too! Now how might you say playing yoga contributes to your riding experience or ability?
J: Well, it definitely helps with recovery times, and energy levels. If I do yoga every morning when I am coaching in Whistler, I can feel good right to the end of the day. Injury prevention is huge too. Going into a big day of riding with a warmed up body is key.
R: So true Joe. Do you have a favourite yoga posture or one you find particularly beneficial for cycling and injury prevention?
J: Best thing for time-crunched people: take 5-10 min. and run through a few Sun Salutations. In only a few minutes you get a pretty good full back, legs and arms warm up. Don't know the routine? Come to Ryan's yoga class this Sunday!
R: Awesome recommendation Joe! I'll look forward to seeing you on Sunday, and if you're reading this, perhaps you as well. Thanks for taking the time to chat Joe!
For more on Ryan and his yoga experience click here for our interview with Ryan.
Or to hear Ryan talk about yoga on his web site click here…

---
---
Are you interested in yoga? Already into it? Can you imagine a better yoga instructor for riders than Ryan? Tell it below.