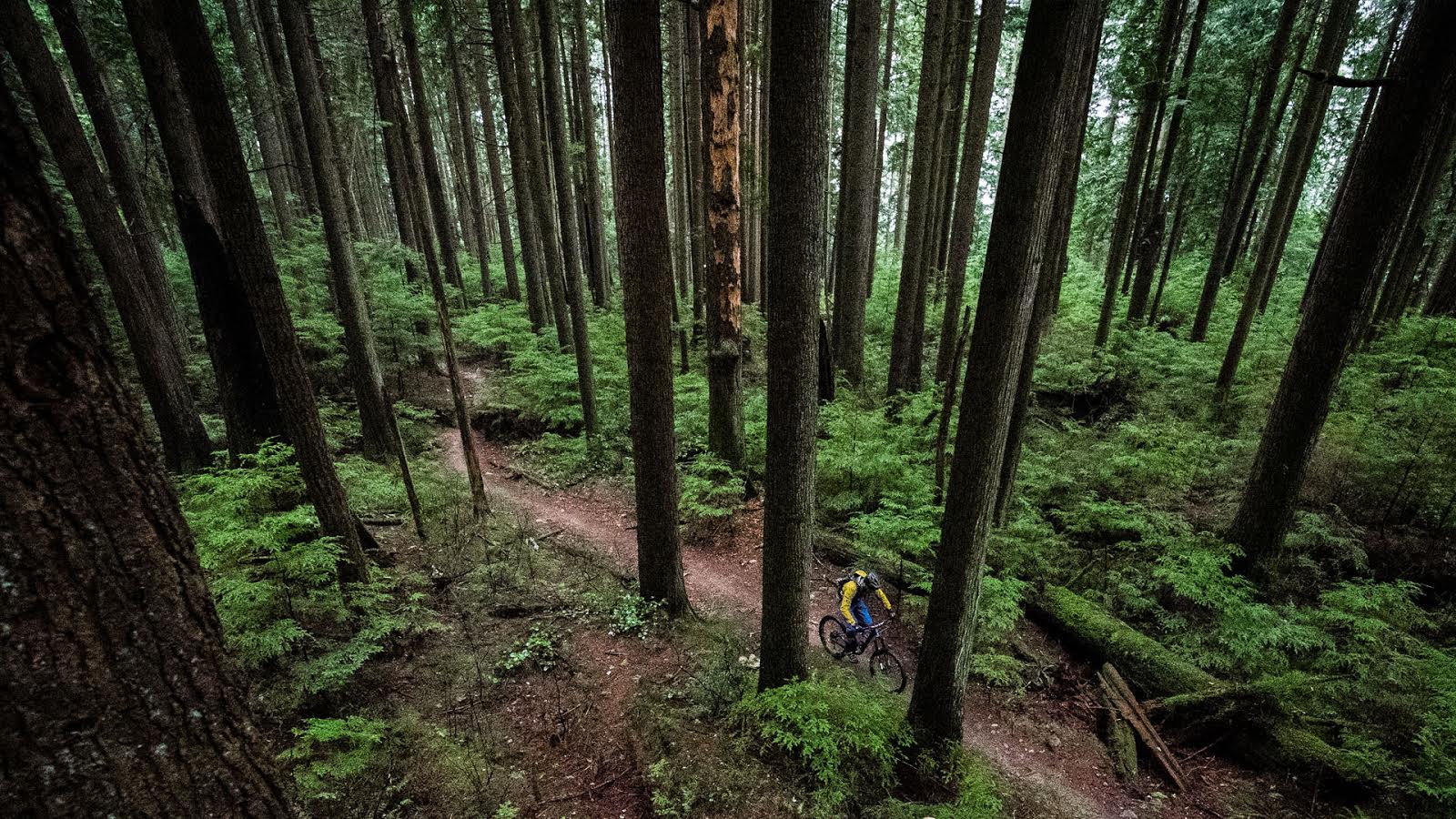 Anthony Messere Interview
I first met Anthony Messere at Jump Ship in Victoria and was struck by his style and poise at 15. And where did he get those skills? Fast forward to Red Bull Joyride and the kid gets in as an alternate and finishes on bottom step of the podium at the biggest slope style event on the planet. Was that a fluke? Weeks later Messere hits the Berrecloth Invitational and moves to the second step. He also took the bike high jump event.
In his breakout season this 15-year old phenom also got 3rd at the Teva games and 2nd at Ranchstyle. He finished 4th on the FMB Tour in his first year. Next year is looking pretty bright for Anthony.
I cornered him for info and this is what he had to say:

  Anthony made his first big splash on a mountain bike at Jump Ship in Victoria. Photo ~ Malcolm Mclaws.
Malcolm Mclaws – So Anthony I'd say this was a breakout year for you? Any highlights come to mind?
Anthony Messere – Yeah for sure! Definitely RedBull joyride! Takes place in my favourite place on earth! Plus its close to home, so all my friends are there! The amount of people that were yelling and cheering was overwhelming! 

  Unwinding after his run at Jump Ship. Photo ~ Malcolm Mclaws.
You are only 15 yrs old and you get into Red Bull Joyride as a 2nd alternate and finish 3rd. How crazy was that? If you'd had a clean last run do you think you could have won?
I was so stoked to hear I was able to ride in it! It was the one thing I looked forward to the whole season, also just to be riding in the one event I grew up watching as a kid was the most unexplainable feeling ever! And I honestly don't have a clue. Maybe? haha

  Practicing for his debut at Crankworx. Photo ~ Malcolm Mclaws.
At the Red Bull Joyride press meeting both Semenuk and Zink said you were the future of Mountain Biking? How did that make you feel coming from these icons of the sport?
It felt great, I was so pumped to hear that from two of my idols, that I've looked up to my whole life. To be up there with them.. is just awesome!
You and Mitch Chubey are on the Morpheus Team. Did Chubey hook you up and how are they as a Company?
Yeah Mitch did hook me up with them. They are a sweet company! Rad bikes, close teammates, and a small company that you kind of know your way around. Unlike a massive corporate company. Its good!

  At Red Bull Joyride at Crankworx Anthony announced his arrival to the world. Photo ~ Malcolm Mclaws.
Anthony who's been a mentor for you this year after all this fame?
Well everyone really. I just listen to people like Zink and Strait. And they ya know.. Give me the down low on everything. It really helps knowing people who have done it all, and give good advice. My parents would also be another huge one – couldn't do it without em!
Have the sponsors been beating a path to your door after these wins? Who's come calling and who have you hooked up with?
Yeah a few! Nothing for sure yet. So stay tuned for the next couple of weeks!

  At 15 Anthony is pulling tricks that most pros are scared of. A little flip whip to finish his run. Photo ~ Malcolm Mclaws.
Anthony you have a BMX background. How long have you been riding BMX? Any contest wins in BMX?
I grew up BMX racing as a kid, then slowly made my way into freestyle BMX when I was about 10. A few wins at local contests called Canadian Concete, but nothing too major.
Was it a big move from BMX to MTB for you? You look so calm at these contests. Are you that laid back while riding them?
Surprisingly, changing from BMX to MTN bikes wasn't too bad. They feel the same and everything transfers over pretty easily. I may look calm, but I am far from it! I do get nervous before contests. So i throw in some beats and try to think of something else.

  The Berrecloth invitational is known for burly moves – but Anthony took them in stride. He also took second. Photo ~ Malcolm Mclaws.
You finished 4th in the FMB tour in your first year! Are you happy with that and what are your plans for next year?
I am really stoked with coming 4th, couldn't ask for anything more! My plans for next year are to ride as much as possible, but have fun doing it. Cause thats what its about, right? Also try to hit up a few european contests, and improve my riding from this year!
How have your parents and friends being a support for you? I'll bet you've got lots of new friends through your high profile year? You have a girlfriend yet or just playing the field?
My parents have been the biggest supporters ever since the beginning! Friends have also been there for me. I met a lot of people this year, and definitely made some new friends. But naaah… No girl for me.

  If you didn't know Anthony had huge boost then you weren't paying attention at Crankworx. Photo ~ Malcolm Mclaws.
Anthony when you turn 16 next year and get a drivers licence what kind of car are you going to buy with your winnings from this year? Semenuk has a Subaru WRX STI. You wanna race him?
I honestly have no clue, me getting a car is still a while away. So I really couldn't tell ya. But I'll for sure race him 😉
You may be the Justin Bieber of Biking for Canada! Gotta ask, do you listen to his music?
Haha oh man.. And no I don't, but I really don't mind him.. Getting more ladies than anyone I could think of!

  The Justin Bieber of Canadian mountain biking – but with fewer ladies. Photo ~ Malcolm Mclaws.
Anthony you're too young to drive, drink or vote but kicked ass in this years Mtn Biking contests. Any shout outs for the year you've had to people or sponsors?
Yeah big shout out to my parents and friends for supporting me throughout the year! Also Morpheus Bikes, Fox clothing, Sensus Grips, and Skullcandy headphones!
---
Expectations will be huge for Anthony after an amazing rookie year. Do you think he can escape the sophomore slump? Will Biebs pass some ladies in his direction? Watch for Anthony's results at the AT showdown this weekend (Nov. 12th and 13th). Say whatever you'd like below.