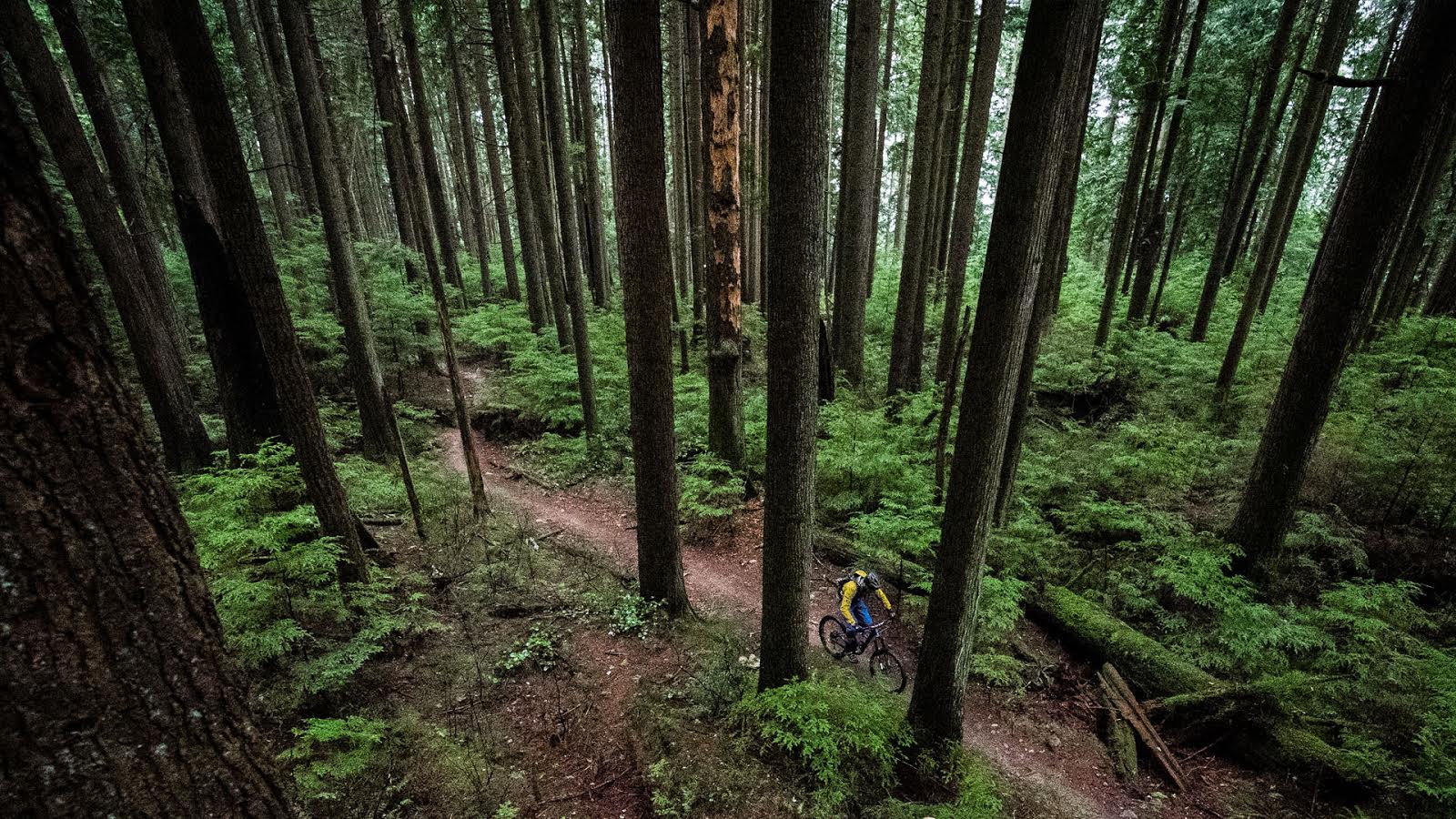 Trail X
One thing that makes our sport unique is the different natural landscapes that we traverse on our bikes. Some of us ride the ancient Appalachians and its mixed forests, others spend weekends pedalling the sub-alpine of the Rocky Mountains while flowy Arizona singletrack starts on the end of some of our streets. In certain regions the land changes dramatically from one town to the next and a single ride can offer staggering diversity. Rider and guide Paulo Valle is just like the rest of us, he loves to ride trails and hunt for new zones. His backyard is different than anything that we have in North America. Valle, you see, lives in San Jose, Costa Rica.

  These cabinas are run by a friendly family that serves great food in a sweet little coffee town nestled in the mountains.
For most of us, Costa Rica conjures up images of lounging half-naked in the sun on a sandy beach sipping on a cold cerveza after a surf session. Up from the hot coastlines of the Pacific and Caribbean are vast and rugged rainforest-clad mountains and active volcanoes that are home to one of the highest biodiversities in the world. It's not uncommon to hear a noisy Mantled howler monkey in the forest canopy, or see a red-eyed tree frog on a giant leaf or a colourful Scarlet Macaw parrot in the sky above. What people don't know is that, along with the amazing biodiversity lies an amazing web of hand-built trails that sees few riders.

  Not really sure what happened here but it looks like some fine post-ride cervezas being swilled.

As it is for most mountain bikers, land use is a challenge and it's no exception in this Central American country where every inch of the land is privately owned or protected and people's idea of mountain biking consists of dirt roads. To ride good singletrack Valle has had to build his own and to do this he's had to network with landowners to earn their trust. Sculpting singletrack in the remote, steep and dense rainforest is no easy task. Maintaining these trails is a whole other matter in a place where tremendous buckets of water falls during rainy season and plants grow like they're on steroids. After the rains stop Valle and his team of machete-wielding locals disappear into the forest to clear the new growth and shape the newly eroded sections so that bikes can flow down the mountains. Considering the great effort that has gone into building and the lack of bikes that the trails see, one feels privileged to ride good singletrack in Costa Rica.

  Anxiously building bikes in the cottage-meets-art-gallery Hotel Milvia in downtown San Jose. Going to San Jose? Stay here.
 
In his proud and understated manner, Valle has designed and diligently built an impressive web of fun and technical trails over the years. His creations reflect the way that he rides; strong like an ox on the climbs and equally so on the descents. Don't expect to find a map or to drop into a San Jose to lead you to the goods, Valle's had to keep his bounty under the radar to satisfy the landowners and keep the masses from schralping it. There is an exception however; you can explore the unique landscape of Costa Rica on Valle's trails with the man himself by contacting Whistler-based guiding company Big Mountain Adventures who offer downhill and all-mountain trips exclusively with Valle. From your backyard trail to Valle's, we are all inherent explorers and we long to ride our bikes in new terrain.

  A cool mist is common high up in the rainforested mountains, but it'll be sunny and hot in the valley. This group is about to drop in on yet another secret trail.
The Details
 Big Mountain Adventures is offering five small group Pura Vida DH trips this winter. 8-day trips for $1895.00 USD. Are you more of a cross-country rider? Check out their new Peaks and Beaches 8-day XC trip for $1795 USD. Big Mountain has partnered with Peaks N' Swells Surf Camps. Finish our XC trip or the March 10-17 DH trip and head out to the beach for five days of surf coaching, yoga and the beach life! 

  Valle in his element. Every ride here is a true adventure and he makes is all run seamlessly.
A few words from Paulo Valle:
 
I'm a bit perennial rider, I been biking since I was a kid. I started riding BMX and then mountain bikes in the early 90's.  Having gears on my bike really opened a whole new world to me.

  The singletrack riding in CR can be described as naturally technical. Trails aren't ridden much, slopes are steep and the forest dense.
Thanks to mountain biking I have met some great friends and travelled to many unreal places. As a former racer, what I'm most proud of is to be able to ride as much as I want without having a number plate on my bike or aiming for a finish line.

  Riding in the rainforest here is like being in the movie Jurassic Park, but way better.

Geographically Costa Rica is a small but very intense country, you can drive coast to coast in four hours and in between there is nothing but mountains, some as high as 3800 meters (12,400 feet). Most people come to Costa Rica for the beaches, but there are many unexplored gems higher up.

  CR has some of the finest beaches on the planet. Imagine hitting Peaks n' Swells Surf Camp after a week of shredding!
There a lot land access issues in Costa Rica. Basically, public land doesn't exist. I wish that we had as much public land as other bigger countries, but somehow I also think that our shortage of public land makes trail riding here more special.

  Surfing is harder than it looks. Especially for mountain bikers. I think that we could all learn a few things from this coach. "Just follow my hips…"
A great trail should be a mix of vertical drop, flow and challenge. Put it in a jungle rainforest in the middle of nowhere and it makes it even better. That's what we ride here.

Ride in Costa Rica and you feel like the trail was built exclusively for you, on areas that even the Lonely Planet doesn't know exists. You'll feel the country's real vibe from the land and the locals that helped give Costa Rica the title of the "happiest place on earth." Pura Vida!
 
It's always warm here. If you are from the northern hemisphere, it doesn't sound too bad to take a break from freezing temperatures during the winter and go biking where the sun is shining. 

Cross-country riding is actually quite popular in Costa Rica. To most of the local riders, cross-country means dirt roads. Road riding is also a very big scene here.
---
Itching for a plane ticket to Costa Rica? How about signing up for a Bike Mountain Adventure? Spill it below