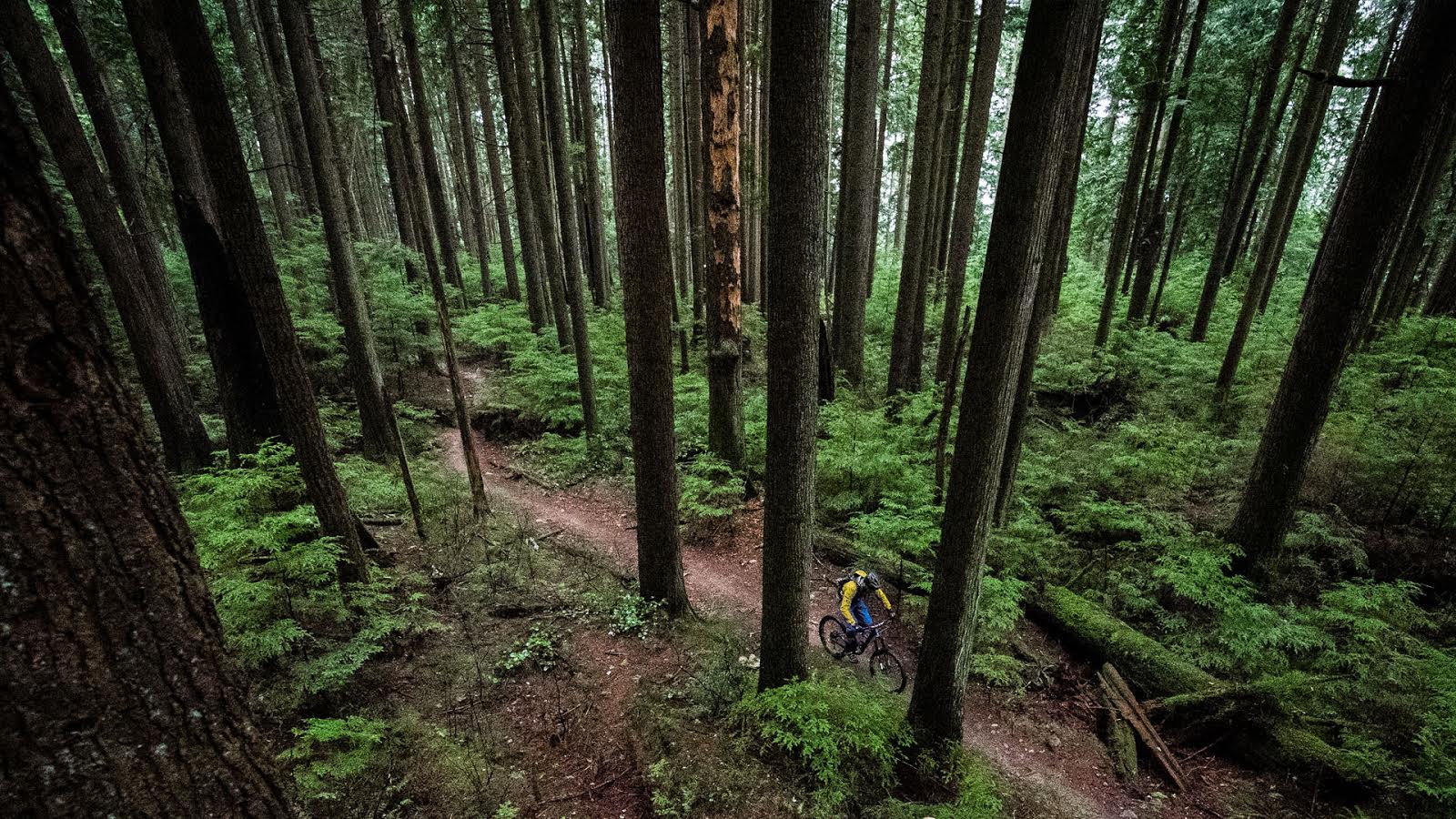 God-Thrilla
Well, its fall, the park is closed and the gondola is shut.  The autumn leaves have slowing been changing into their fall reds and oranges and it is pretty picturesque  in town at the moment.  It is officially Whistlers dead season. With the park shut most people have already cleaned and packed the bike away until next season, but while all those nuts and bolts have been taken out, I have been pounding them in, harder than ever.
I woke up this morning with a amazing view of massive snow flurries falling in the valley, but I am still keen to get out with bikes on my mind. I have been so  stoked and full of energy since those first leaves started falling, and all this excitement has led me to be super creative and build something new and funky. This would be my new trail "God-Thrilla." My buddy Denis Courchesne and I have been putting a mass amount of time and effort into to making this trail work, and what a treat!
A few months ago I was doing a lot of hiking with the bike and came across this rad mossy area and went to scope it out. Instantly I new I found something good and had to start building at once.
Here are a few snaps from the trail.

Putting the last rung on the ladder bridge, and soon to put some grip tape on there too. you would'nt want to fall of these rocks.
The trail starts on a mound of loam taking you down to the only catcher berm on the trail which is a bit of a treat to slam into. The whole area is littered with moss, and the line that goes through it is like riding a giant loam pit.
The original plan was to build a cool trail that was easy to get to and catered to all riders. Well that soon changed when we found two giant gnarly rocks that seemed like they had dropped from space. They were too good not to use and the trail soon changed direction. We spent days trying to figure out what to do with them, and the only option was to get gnarly. This was the outcome. The whole line is damn steep and the rock feature seems the be the only place you can let off your brakes, but there's a reason…

The off camber loam line with the vibrant green. This part of the trail is like a DH pump track, and with all the loam it makes it the best times.
The trail it links up with is exactly the same and feels like the perfect ender to a awesome time. I have always been super stoked to build lines and features, but never ended up building a whole trail, this is my first. I still think there is a lot to learn, but the way things have been going I feel I am on the right path. I have lots  of plans for the future and trail building is a top priority.

The best corner on the whole trail and things get crazy. The line into it is perfect and it seems like you have rails locking you in.
So after a lot of building, the trail is almost ready, if you know where in Whistler I live then it wouldn't take a genius to work out where the trail is. Anyone is welcome to ride it just send me a message so I can replace the moss for the edit. I would love some feedback and to hear what people think of it too.
Episode 3 of SheGNARNigans will be coming and there will be a sweet edit heading your way so stay tuned.